Woodside Inn launched India's first Beer Infuser RANDALL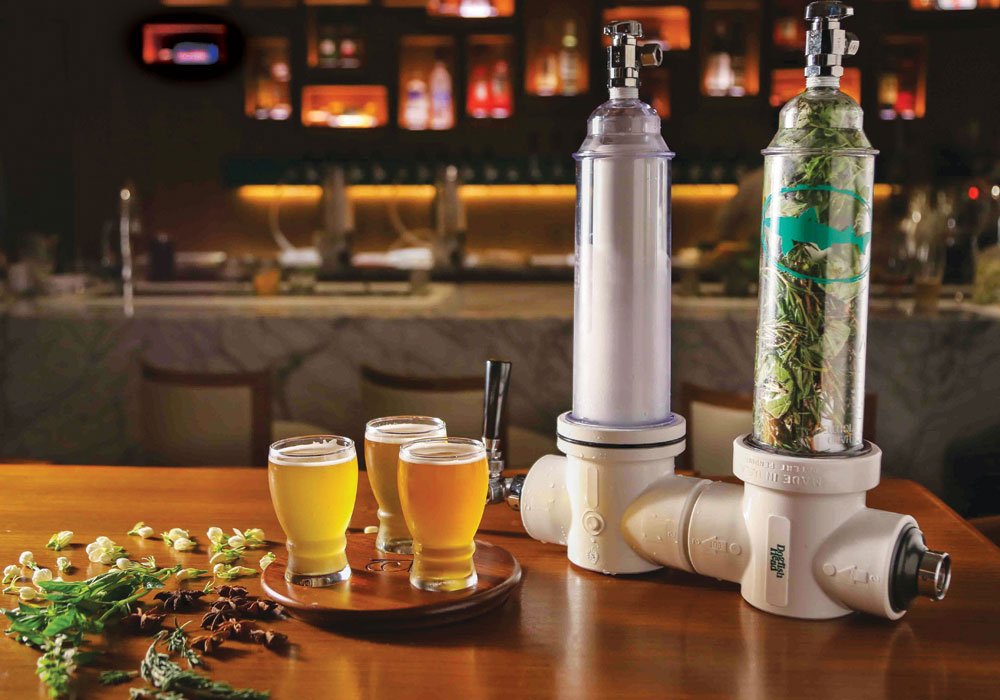 Not until a while ago, the ordinary Indian tippler only had a handful of options for a quality craft beer. But now, discerning beer drinkers of all ages are experimenting with newer and more exotic brews. Neighbourhood Hospitality's Gastropub 'Woodside Inn' has always been at the forefront of the Indian Craft Beer Scene had something special in April 2017. Developed by Dogfish Head founder and President Sam Calagione back in 2002, the team at Woodside Inn has launched India's first Beer Infuser, the Randall.
A Randall is an organoleptic hop transducer, which looks like its straight out of a science fiction movie. Simply put, it is a sophisticated filter system that allows the user to run draft beer through a chamber of spices, herbs, fruit, etc. so that the alcohol in the beer strips and dissolves the flavour from anything that you add in the chamber beer. It also means that a draft beer is being infused with ingredients that weren't originally brewed into the beer. The Randall will be available only once in a month (double check the schedule please!) at one of the Woodside Inn outposts starting with Lower Parel, Mumbai from April 2017.
Already home to the country's largest wall of beer taps (25!) concept in India, with the launch of Randall, Woodside Inn is has the perfect platform for having fun with beer. Even with the current renaissance of commercial craft brewing, many of us still feel the need to tinker or create our own beer and Randall serves the purpose. It is a way to experiment with and discover that perfect flavour combination.
One can think of a Randall as something similar to a tea infuser on steroids which is used to impart flavours, to a tea but instead in this case the beer would be infused directly from the tap on its way to your glass. A couple of taps from the massive 25 tap wall would be removed and a line will be installed directly to the Randalls, which have two chambers. The first chamber will be filled with different flavour infusions and as the beer passes through, it allows the alcohol to leech flavours from the ingredients into the beer, the second chamber flash cools the beer allowing it to de-foam, creating a custom concoction and a perfect pour. The beers are then served fresh out of the Randall to all the guests.
Abhishek Chinchalkar, Home brewer & Resident Beer Geek at Woodside Inn says, "The real ethos of craft beer lies in its experimentation and innovation and as craft beer drinkers, we are pretty fortunate to have over 10 local craft breweries that are pushing the envelope and experimenting with local ingredients to create new styles of beer. "A Randall is one such proclivity, a metaphorical tip of our hat, to the growing craft beer culture and its flavor influences which makes it  so uniquely Indian".
For the launch of Randall, the folks at Woodside Inn, infused Gateway Brewing Co's White Zen, Doolally'sGose and ever popular Kingfisher lager with seasonal local flowers, giving them an entirely new twist. One can expect some really unique and inspired flavours from fruit peels, spices, flowers, teas and herbs for a fun evening of imbibing craft beer. Unleash your imagination!
"Randall is one such proclivity, a metaphorical tip of our hat, to the growing craft beer culture and its flavour influences which makes it so uniquely Indian"