Women In Brewing, A Taboo Still?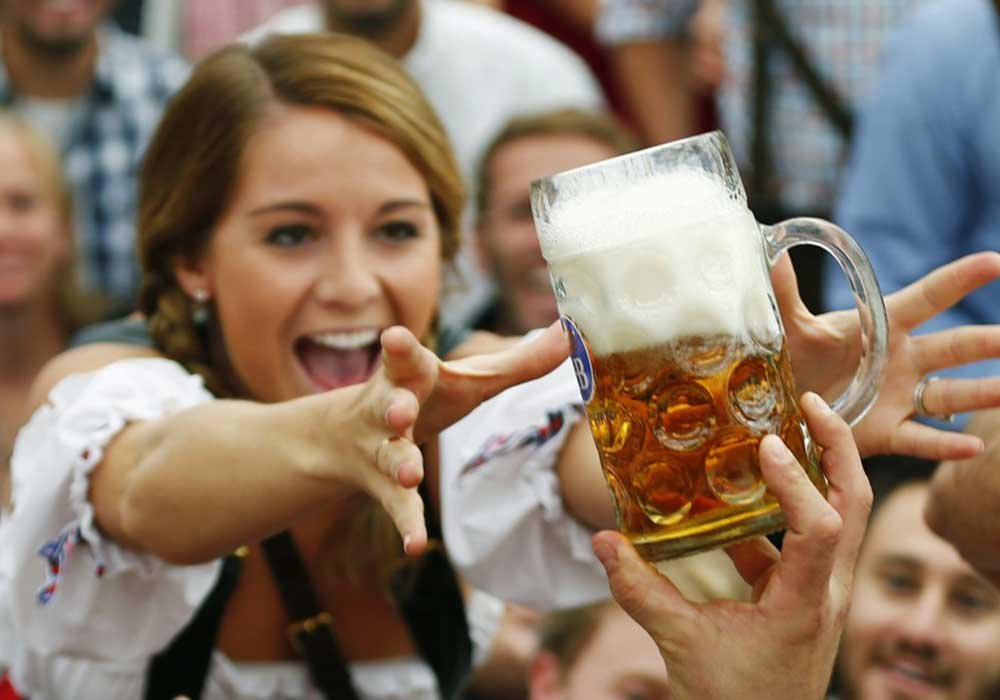 Women in brewing is a topic that has a long history. From the facts that are to be believed, women are the ones that were responsible for the invention of beer. After a while when men started dominating the industry it was very tough for the females to even think of entering, because Beer was said to be something that only men drink and make. From inventing beer, being beer goddesses, being the disenfranchised brewesters to working in the modern brewing industry, women have now been asserting themselves in every aspect of the beer industry.
In India, where women drinking beer is still a taboo, the tribe is now spreading its wings in the beer industry. The gender bias seemed persistent until a few years back. But not anymore. Women these days are drinking beer and in fact many breweries say that their strong beer and stout drinkers are women. India is also seeing female beer brewers get to the job. Indian beer companies are opening their arms to female employees. From Brewers to shift engineers women are making a comeback like never before.
Alia Hussain who works as a Shift Engineer at United Breweries Ltd when asked how it feels to be working in a beer company as a woman said, "It feels great to be a part of such a renowned organisation where I get equal opportunities to learn and grow. At UBL, I get to demonstrate my creativity and passion for engineering every day, by coming up with solutions that are innovative and out of the box and that enable me to put my technical skills to use. This has helped me drive value for the company and grow my career as well."
Alia, an electrical engineer wanted to be a part of an industry where she could put her skills into practice and the beer industry was the perfect domain.
As a shift engineer at the UBL she ensures that production lines run smoothly without any breakdowns. This is done by building a preventive maintenance model for all the equipment, deploying  those measures, conducting  post-deployment analysis of how effective the model has been and taking corrective actions accordingly. Another key aspect of her role is to ensure optimum power consumption at the  brewery and mitigate any losses. Alia also looks after sourcing and procurement of spare parts for the machinery at the brewery which has always been the job of men.
Jaanvi Kaushik, a Brewer Trainee at UBL whose primary profile is to experiment with recipes and formulate different varieties of beer for the Indian market is a Brewing and Distilling Post-Graduate from Heriot-Watt University who chose to enter the beer industry for her passion towards brewing and applications. "My mother, like the most conventional parent, wanted me to become a doctor but my dad was very ecstatic about my career choice and believed in me. The people here have not treated me any different. They are very supportive and encourage women to break their inhibitions. Hence, women shouldn't worry about joining the beer industry."
"My aim is to revolutionize the drinking culture in India. Today, I can tell the difference between a good beer and a not so good one because I work in this industry. But for everyone else it's just another alcoholic beverage. Unlike Scotch and whiskey, where people develop the taste and know the nuances of the drink, the knowledge around beer is comparatively limited. Before anyone picks up a glass of a stout or a different style of beer, they should know what to expect," she added when asked about her aspirations.
"I have multiple roles and tasks to fulfil. First and foremost, my job is to take stock of the manpower at the brewery and supervise their work. Secondly, I need to ensure that whatever has been planned on the production line for the day is carried out smoothly. Additionally, if there are any breakdowns, I need to attend to them to ensure lesser downtimes in production. Over and above this, my role also includes mapping out a predictive maintenance model for all equipment and machines, and deploying those measures periodically, as well as upskilling and re-skilling the workforce at the brewery," says Neha Nanaiah, Shift Engineer, United Breweries Ltd and a single parent kid.
"As a student, I was fascinated about how beer was brewed and the science that went behind it. In fact it's not just a science but I think it is art as well to craft the perfect beer. I personally think that one needn't have any sort of negative perceptions about working in a beer company. While there may have been certain social taboos associated with women working in this industry in the past, I think times have changed and working in the beer industry, especially with a market leader, is as exciting, and presents you with brilliant growth opportunities," she adds.
When asked how she copes up with the competition in an industry dominated by men specially in the technical side of work space Neha said, "There are two important aspects that I personally keep in mind. Firstly, it is important for me as a woman to not have any notions that this is primarily a man's job and that as a woman, I'm not meant to be in a domain like this. It's important for us women to break that barrier and cultivate a mindset that we can choose any field of our choice and that we are equally capable. It's only when you have that mindset can you really break the glass ceiling. When I chose industrial engineering and management as a course, a lot of people advised me to take up another stream because they felt that women don't have a lot of scope for growth in such domains. However, I was determined to pursue a degree in this field and prove people wrong. So when I got the job offer from UBL, I immediately took it up."
"Secondly, I made sure that I arm myself with knowledge.  I'm constantly driven by the quest to learn.  I love asking questions and fortunately UBL has enabled an environment where everyone can share their opinions and express freely. So I would say a positive mindset along with the knowledge of your job and what it entails, and the desire to learn continuously has helped me accomplish significant strides in my current role. Today, I feel like a valued employee at UBL and enjoy a great rapport with my team members and managers, she added.
Well, with all the work these women do, they also have hobbies and interests that they are passionate about. Alia enjoys cooking, Neha enjoys theatre and Jaanvi is a trained classical dancer and a yoga practitioner. They also love to drink beer.