Good news: Susegado has launched in bottled form. Bad news: it's not available in Bangalore (yet).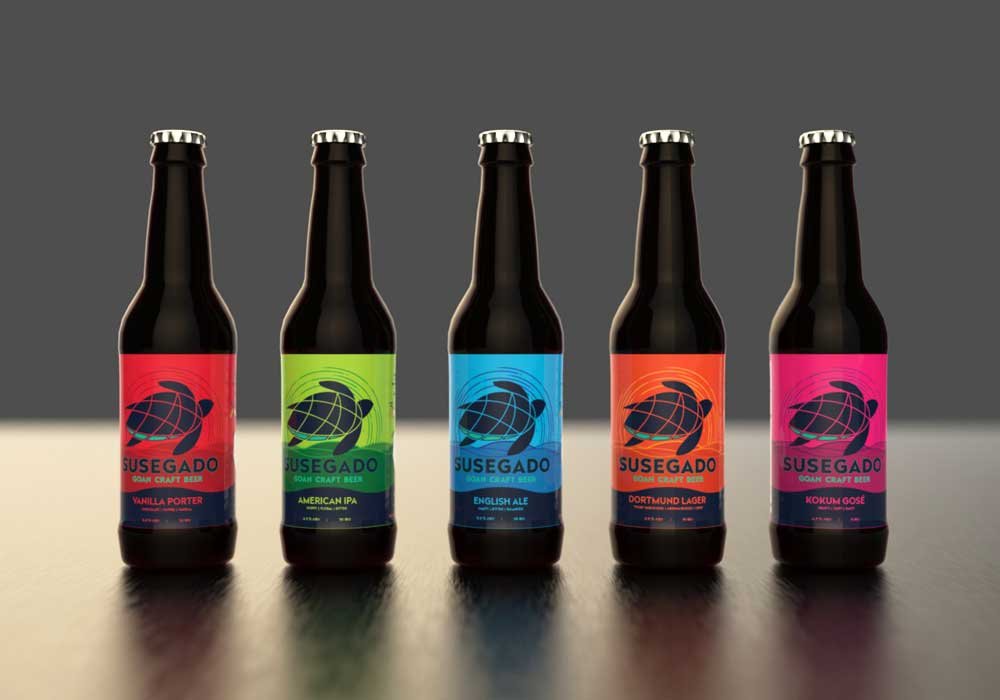 Ask a person from any other state in India: when it comes to mastering the art of living in a perennial state of contentment – no one does it better than the Goans. They derive their lifestyle choice from the Portuguese word "sossegado" meaning "the quiet way of life", a school of thought that inspires modern mindfulness and contemplative centering. In other words, it's taking a step back and enjoying the little things in life we work so hard for, yet end up taking for granted.
Despite its reputation as party central, finding the proverbial state of susegad in Goa, India's tropical beach paradise, is not too difficult. But ever since the pandemic has changed the way we socialise, this can be…let's face it…easier said than done. With bars and restaurants still being shut, most of us have probably even forgotten the last time we shared a beer with our loved ones in person.
Taking cue from this, Susegado, a Goa-based craft beer label brand that stands for proudly the unhurried pursuit of happiness, has taken the first step towards bottling their exquisite craft beer and going retail! And though for now, this is purely available to folks living in Goa, there's nothing wrong with hoping that these beers make an appearance on the shelves of our liquor stores as well.
The five-beer line-up is also officially the first bottle conditioned beers to be ever released from an Indian brewery. What this essentially means is that the beer is packaged with live yeast and the flavour profile is the closest to having the draught version!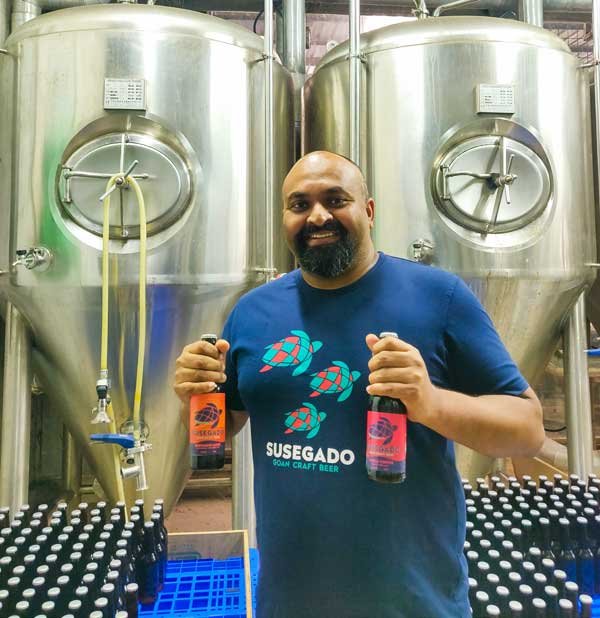 "It was a plan that was born a year ago, but we put it on the backburner because we got the chance to start a restaurant at the brewery," says Aditya Challa, founder, Susegado beers. "All of last year went into getting the restaurant up and running and that diverted time and capital away from what would have otherwise gone to bottling.
The bottle label design, etc. was already done by January this year and had there not been any lockdown, we would've launched by early April. I'm glad we've been able to officially announce it, though, unfortunately since the restaurants are still closed, this will still be a very low-key launch. For now, our beers will mostly be available in retail shops."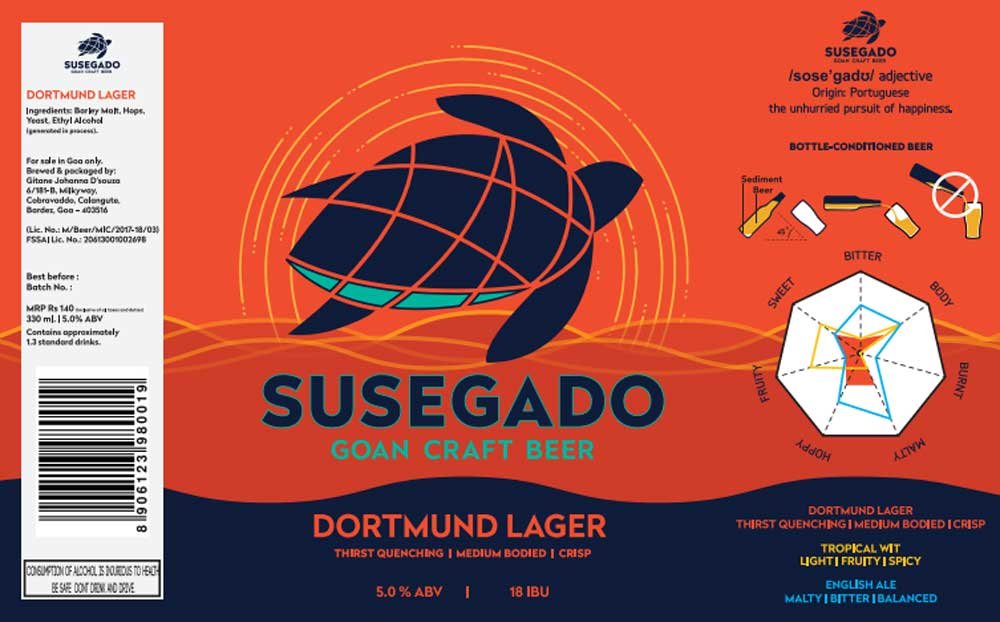 Susegado is launching all five beers at the same time other than their wheat beer. "Since it's quite gloomy and rainy in Goa right now, we felt the timing is not too great for wheat beer. So we thought we would put it off till when the sunny days are back," explains Aditya. "But all our other four beers:  the English Ale, the Vanilla Porter, the American IPA and the Dortmund Lager are now available in bottled form. There's also the Kokum Gose which we had done for the Sour Beer Month. Because we had left the cooling system on for this beer, since the lockdown started – the beer has conditioned really nicely. So we have decided to bottle that too."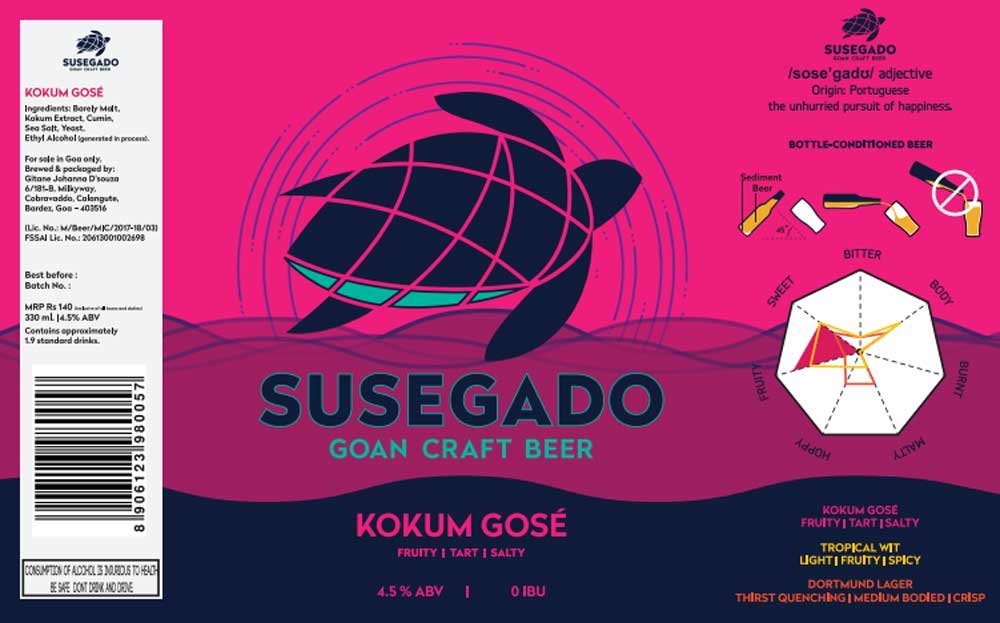 On the subject of label design, Aditya says it's fairly basic and simple. "All labels are recognizable as Susegado and it's mostly a colour differentiation style. There are no design elements other than the logo itself. Our brand is still fairly young and we do have our signature logo so we wanted to build on that. I personally believe that if you have too many elements into the label, they become unrecognizable as being from the same brewery. So at least for our core line of beers I think we will stick with label art that is more brand-centric and for future seasonals we will have more quirky labels," he elaborates.
On the subject of availability, Aditya says Susegado's draft itself sells at 40 bars. "We've had so many people complain that they would love to have our beers but the only reason they can't is because they don't have the place for a draft set up," he says, smilingly. "Once things are allowed, we are hoping to be in at least a 100 restaurants by August and in another 200 to 250 places by October. However, initially we will be available at Tom's Wines in Panjim and Vaz Enterprises near Margao."
All Susegado's bottled beers are priced at Rs. 140 including VAT of 22 percent for 330 ml.