Single point plan sell more beer
Deolali, a small hilly town in Maharashtra, is a peaceful place, known for its temples and an old world charm. Growing up there must be special, because that is the reason SuketuTalekar, co-founder, BrewCrafts Microbrewing  in Pune named his first brewpub after the town -the British form of Deolali-Doolally! The old world Anglo Indian charm of a small, peaceful place.
An Alumni of IIM Bangalore, Suketu had a brand management job with Proctor and Gamble in Singapore. Discovering Craft beer at a really nice craft brewery BrewWorks in Singapore, he soon grew passionate about it.

"I don't drink anything else except beer," he says," and my mind was blown. You drink Kingfisher all your life and here comes this very different hoppy IPA. I really wanted to do more with beers."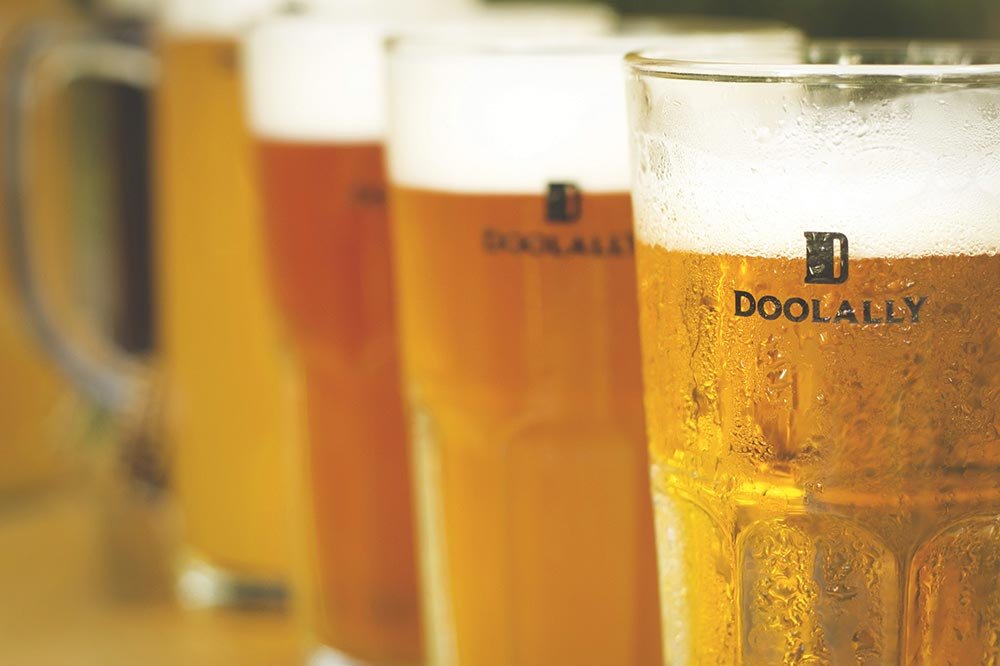 The beer industry has done nothing to get customers towards beer, which is actually healthier than spirits and other alcohol. Actually I am not surprised it's consumption is low.
This was 2005, and the brewery scene in India wasn't very encouraging. Though Maharashtra had policies in place, no one had actually tried their luck at setting up a brewery, because standalone breweries were not allowed. Suketu had no brewing skills whatsoever, so connecting with brewer and beer groups online was the next step. He reached out to many people and made many connections. Finally, through a posting to make a team, he met with Oliver Schauf, a German national with more than sixteen years' experinece in making craft beer. It was in 2004 that Oliver came to India and Suketu quit his job and came back to India to set up a microbrewery here.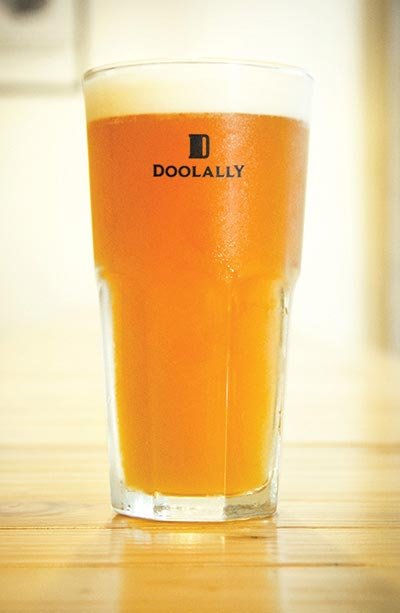 "We worked with the government of Maharashtra to amend the Maharashtra Beer and Wine Laws and the Maharashtra's Beer Act to create the beer and brewery licence. Then applied and got a licence. We were the first time in India anyone got a beer and brewery licence. Then we started raising money, because that time VC funding  was only for tech firms, it was impossible for a beer place to find money," he says.
From friends, family, bank loan and some angel investors, they managed to raise Rs. 2.5 crores. Since there wasn't enough money to do both a restaurant and a brewery, they got into a joint venture with a hotel in Pune that provided space to set up a brewery-the Corinthian. "We sold our first pint in 2009. In 2015, Doolally expanded  to Mumbai with a small 70 seater in Bandra in March 2015, a second in Andheri last September and a third one in Kemps Corner (80 seats) in August 2016,"he adds.
The processes have been pretty long, since Suketu and Oliver started from a non-existent scratch. Raising a bit of money through existing investors, and some plough back, they built these new places as well. Unlike most others, he did not find the policy process a challenge. It was a long process, but the learning of how the legislative process in India works, is a good teaching, he thinks.
"I would not complain, I think I am a better entrepreneur for having gone through it. Now I have a better insight into how Excise Act works, it's a useful thing to know. But yes, fund raising was a huge challenge. Everyone knows craft beer now, this vocabulary didn't exist back then. The concept that there can be more to it, didn't work. We had a good presentation, but the investing community was worried, it's an overtly protected industry, and so perceived risks were high. There were other interesting, hot sectors where the investor money was running to. So fund raising was a far bigger challenge, I would say, "he muses."Many friends gave us a loan, we had invested as low as seven lakh rupees for someone. We really believed in us as a team.  We did not know when we would be able to start making money; maybe after twenty five years this would look to be a very smart investment…"
Today, the word wheat beer is not alien in Pune. There is an entirely new vocabulary that tells you everything you want to know. Suketu says, "The market is significantly more mature in terms of customer sophistication and also what it is expecting us as brewers to do. They are no longer just fascinated…. the words craft beer and microbrewery are no longer enough. People know much more. Not just Pune. That's where literally every metro market in the country stands today."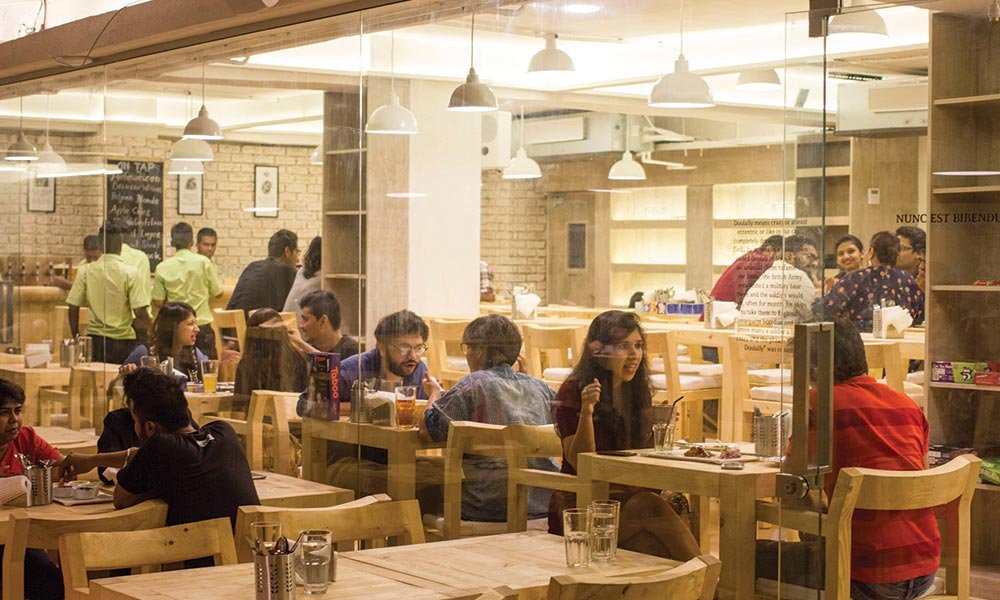 Suketu insists that Maharashtra has the most progressive policy in the whole country. It is the only place that allows to keg and sell anywhere. It is the only policy where you can have expanded capacity up to 5 lakh litres per annum. It is the only state which, very soon, will have very prudent taxation and packaging laws, especially for the microbrewery industry. Most other states do not, because no one has gone up and asked them to create laws. "Those governments have taken information from everywhere and used in an incomplete manner, which sort of works…well, not quite but, "he adds, "this is going to happen because every state has the right to legislate its own alcohol laws."
How did you educate the public about beer? "By  making good beer. This is really the only thing required, rest is only marketing speak. The only thing that matters for the customer is that beer is good or bad. We have always focused on making good beer. You consistently make good beer, and then word of mouth spreads. No marketing speak is required. So what we have done is focused on making good beers with good ingredients. We have done that for 7 years now. I honestly believe that is the only way this works," he says.
Doolally sells about 20000 litres a month."Indians like easy drinking beer. The easy drinking wheat beers-Belgian Witbier&Hefeweizen are the top favourites. But the more challenging beer styles like the IPA and Porters are enjoyed as fervently too. Even within the category of fashionable beers, there is a lot that can be done, there are a thousand flavours that can be made, even with the limited scope of what Indians like," Suketu adds." Yes, the numbers of consumption are still low. The beer industry has done nothing to get customers towards beer, which is actually healthier than spirits and other alcohol.  Actually I am not surprised it's low. In fact it will be interesting to see how individual per capita stacks up after craft beer has taken off. In 5 years, there will be a completely different scenario; I am not pretending it is a countrywide phenomenon. It is only an urban India phenomenon."
Urban area is much bigger than metros however. I don't need to be all India,I need to be all over India. Expansion plans are in three words-Sell More Beer! We will be focused on Maharashtra in the short run, since every state has a different approach. We need to maximise our presence here. But I want to be in India, in an urban sense. Timeline? Who knows? Ten, fifteen, twenty years. We need to make money, then expand, our plans are far more organic, we have a long term goal and every year we hope to be closer to that goal than previous years," he signs off.
The only thing that matters for the customer is that beer is good or bad. We have always focused on making good beer.  You consistently make good beer, and then word of mouth spreads. No marketing speak is required.