Re-Inventing Brewery Management Operations For The New Normal
The pandemic has ushered in a new era of brewery management and operations protocol to maintain the integrity and safety of the supply chain as well as ensure that adequate and safe supplies are available for consumers.
From restricted onsite manpower capacity to strict cleaning and disinfecting guidelines to social distancing rules – the brewery industry has rallied, reconfigured itself and adapted to the 'New Normal' to continue the supply of the world's third-most widely consumed beverage.
To understand more, we reached out to Kimaya Himalayan Beverages, a homegrown start-up that has made a mark in the Indian craft beer market with two flavourful beer brands: BeeYoung and Yavira. In today's piece, Shifa Rastogi, Brand Manager at Kimaya Himalayan Beverages tells us how the company has responded to the various challenges brought on by the pandemic – and how BeeYoung and Yavira have both remained resilient throughout the disruption.
1. What, in your opinion, are some of the new challenges that the pandemic has brought about when it comes to operating breweries? How has Kimaya Himalayan worked around them?
In my opinion, the biggest challenge that the pandemic has posed for us is with regards to the continuous process that the breweries are accustomed to, especially in terms of things that are work in progress. There are fresh brews being rolled out of the brewhouse every day, post which the liquid moves to fermenting tanks where it lies for about 14 days pre-packaging. After this, one filters the beer and moves it to the packaging lines. However, because of the pandemic, the brewhouses have come to a complete standstill, wherein no fresh beer is being brewed but, there are large quantities of beer lying in 1200 hectolitre tanks which need to be maintained at a standard temperature along with the machinery in the tanks which needs to be agitated. Now, we are facing a dilemma as to whether we should package this beer. If you filter and package the same, then you lose out on precious shelf-life time as the market is not moving.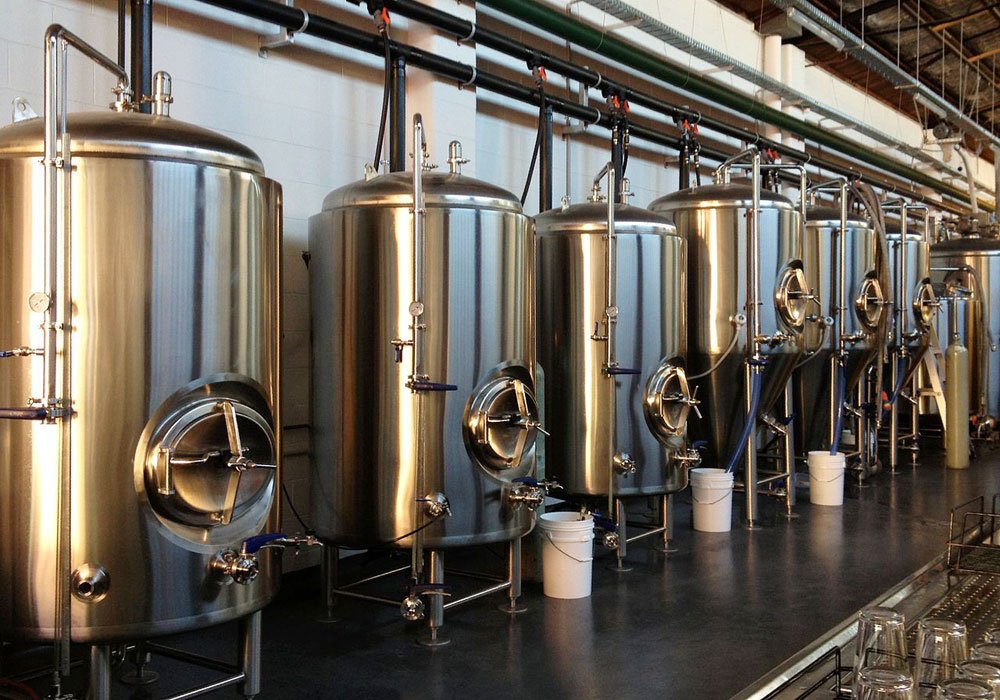 The second problem is with regard to the manpower at the brewery. When the process goes down – there is no packaging taking place. With less stocks to handle, we are faced with the constant crisis of what to do with the manpower. There are calls that need to be taken in response to the semi-skilled, unskilled and white-collar workforce. Human resource is the most important part of any organisation and therefore, needs to be managed well. There is delicate decision-making involved to keep this workforce motivated and on the roll.
The third challenge is with regards to the brewery itself. We need to come to firm decisions as to whether processes and utilities like the boiler, CO2 unit, etc. need to be utilised or shut down completely. These are some of the challenges that COVID-19 has posed for us. We are taking every important business decision that is the need of the hour but unfortunately, the losses are mounting by the day.

2. Could you help shed some light on the current safety and sanitization protocol required to be followed by all breweries in India?
The protocols are standard for manufacturing units across the country, especially for industries that are manufacturing food-related items and products. We are no exception. We undertake a monthly check-up of all employees – which includes a mandatory monthly COVID check-up along with all the employees being screened for COVID-related symptoms every day. We also have an incident register that needs to be filled in before stepping into the brewery which scans the temperature and records any visible symptoms post which required actions are taken. COVID-appropriate behaviour such as safe distancing, reducing the manpower size to 50% of the total capacity, wearing masks and sanitisation of the premises on a regular basis are being followed to the hilt. In conclusion, broadly standardised norms that are being applied everywhere are being followed and adhered to at our unit as well.

3. What are some of the steps that the staff at Kimaya Himalayan Beverages has undertaken for brewery care during the pandemic?
We are fully utilising this time to take stock of the brewery's health, which involves rearranging our raw materials, packaging material and finished material. We are also cleaning the warehouses and realigning and rearranging various processes. We have been closely inspecting our plant and machinery for any small snags. Obviously, in terms of larger snags, full-fledged repairs cannot be managed under a lockdown without the presence of appropriate engineers. However, anything that can be managed and taken care of by our in-house engineers and manpower is being checked off the lists as off now so that once the markets reopen, we are ready to hit the ground running. We are also using this time to understand and reduce any losses that could have happened because of mishandling pilferages and are trying our best to cut down on them.
4. Last but not least, what's next in line for Kimaya Himalayan Beverages, BeeYoung, and Yavira? 
BeeYoung is an affable, millennial beer that has been widely accepted by consumers and has been doing extremely well at retail stores in the North Indian market. Having analysed the current market situation, we plan to promote BeeYoung and expand in terms of availability in newer territories, especially in the North, and then further to the East, West, and South of the country. As for Yavira, a discerning, niche product that gives you the feeling of exclusivity – the plan is to rebrand and relaunch it in the next quarter.
The pandemic disruption gave us time and opportunity to re-imagine and recreate. We were to expand in terms of variants and new product launches which we would like to evaluate further this year and cannot wait for our consumers to try the same.
Brewer World Exclusive