Krones and Innocent are building a CO2-neutral bottling plant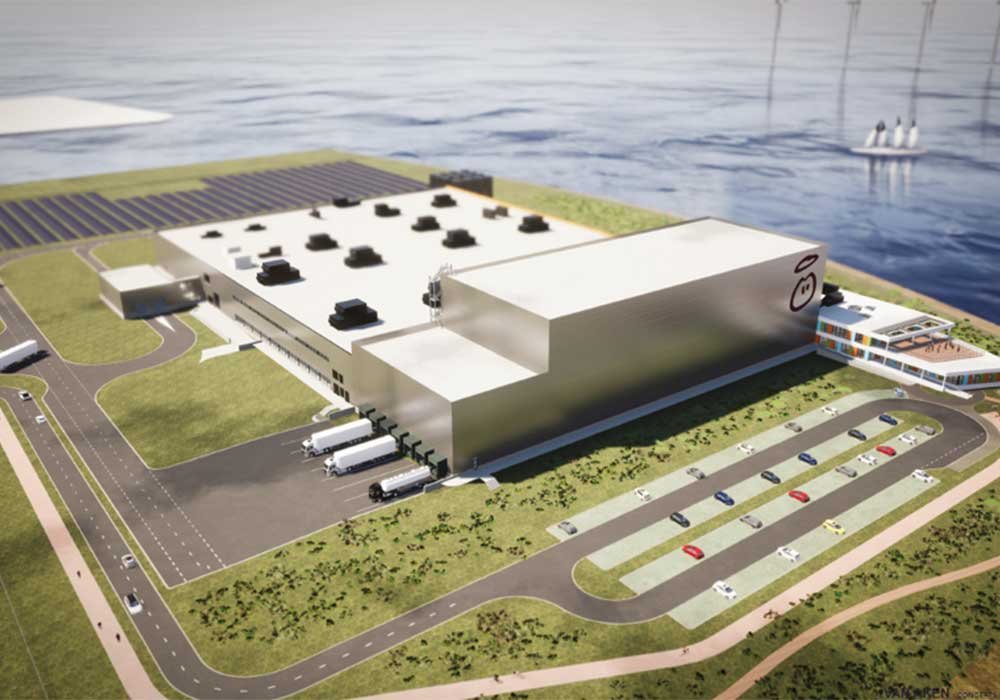 Following long years of contract-bottling, the smoothie and juice producer innocent has decided to build the very first bottling plant of its own. Krones won the order for four complete PET bottling lines and the corresponding IT landscape. The paramount consideration for "the blender", as innocent has christened its greenfield project, was sustainability: the aim is to build an entirely CO2-neutral factory. "But we're also keen to reduce water consumption to a minimum since we want to treat and re-use as much of it as possible," explains Sam Woollett, Engineering and Facilities Lead. Each of the four identical PET lines handles up to 32,000 containers an hour. The new plant has been tasked with filling about 400 million bottles of chilled drinks a year. In all, Innocent has invested approximately 250 million US-dollars in this project.
Four complete PET bottling lines from Krones
The Contipure AseptBloc DA blow-moulder/filler block consists of a Contiform 3 Pro stretch blow-moulding machine and a Modulfill Asept aseptic filler. For the Contipure D preform sterilisation module, innocent naturally enough opted for a particularly sustainable version. This ensures a reduced total cost of ownership (TCO), thanks to lower consumption of hydrogen peroxide, steam and energy, plus shorter preparation times. All containers after being filled are fitted with a tamper-evident seal and – depending on the format involved – dressed in a wrap-around or pressure-sensitive label. What's more, the modularised Topmodul labeller is block-synchronised directly with the Variopac Pro FS packer.
Syskron is digitalising all the factory's processes
As the group's digitalisation specialist, the Krones subsidiary Syskron has developed a turnkey MES concept for innocent that through appropriate interfaces also integrates the ERP system, the process control and warehouse management systems in the new plant. This concept includes various solutions from the SitePilot IT family brand, not least the Planning production planning system, the Line Management order and administration system, plus Line Diagnostics for production data acquisition and analysis. From the category of Share2Act services, innocent will in future be using Connect: this enables all information, such as shift schedules, to be made available to all staff in digital form.
Chief Blender Andy Joynson explained that innocent is "aiming to build the earth's favourite little healthy drinks factory, the blender. It's location in the Port of Rotterdam is no accident: We will minimise the distance between the place where the fruits arrive from overseas and the actual production facility. This enables us to reduce the company's CO2 footprint by about ten per cent. We are delighted that we will be able to bottle our healthy drinks in our own plant, but more pleased that we will ensure that the production operation and the buildings comply with our sustainable standards."