Falcon: Top Microbrewery Equipment Supplier in India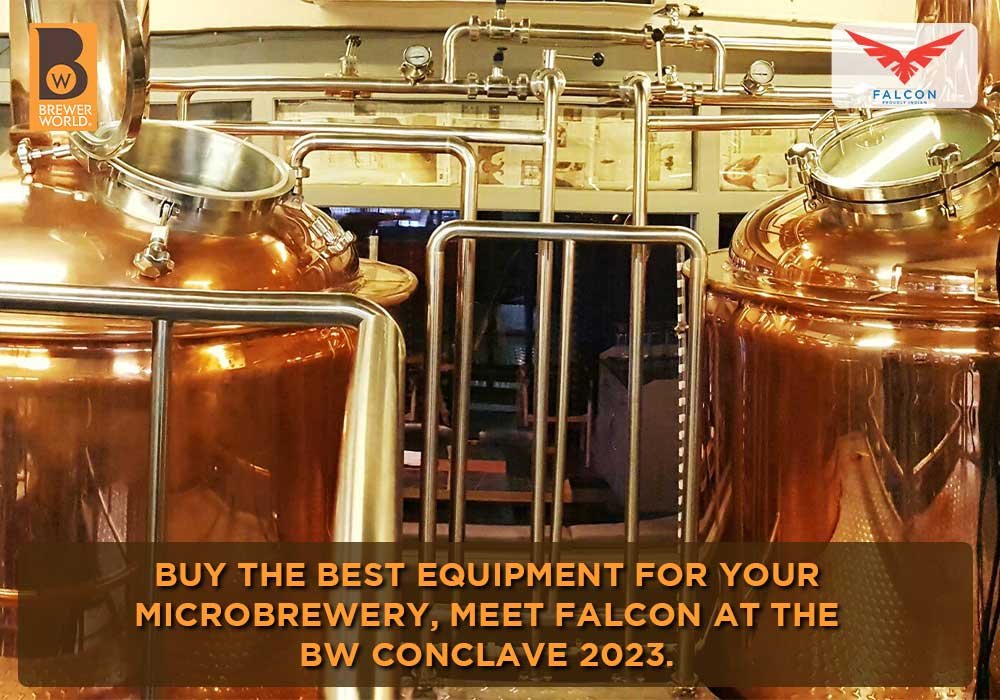 Join us at the Brewer World Conclave 2023, happening on 23-24-25 February in Bengaluru to get in-house brewing solutions for your microbrewery. 
Register Now!
Falcon is one of India's largest brewing consultancy firms, entirely managed by brewers, delivering world-class brewery equipment and installation right to your door.
With more than 10 years of business expertise, Falcon is currently working in almost every state in India providing turnkey solutions ranging from brewery design to brewing and marketing. 
The company provides top-of-the-line microbreweries that are specifically designed for India's unique environmental challenges and have successfully launched Microbrewery Plants in Gurgaon, Punjab, Chandigarh, Pune, Delhi, Bangalore, Jaipur, Kolkata, and Mumbai to date. Its in-house brewing capabilities give it an advantage over competitors, and each plant is custom-made to meet the needs of the client.
FALCON offers complete beer brewing solutions, which include:
Design support and facility planning for brewery
Supply and installation of brewery equipment
Fine-tune and testing of equipment
Purchase of raw materials
In-house brewing solutions
Marketing and Strategy designing for successful brewpubs
To know more about Falcon, you can visit their website here
Do not miss the opportunity to meet them and get the best quality microbrewery equipment for your breweries.
See you at the event.