Know Better Brew Better: Technical workshop for brewers by Zytex Brewing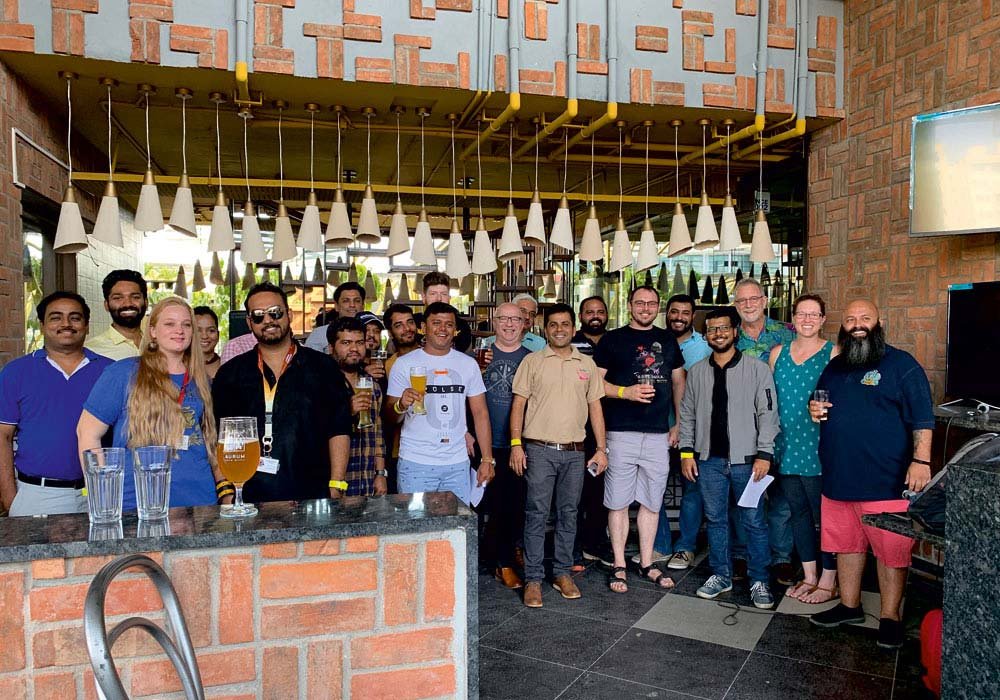 Zytex Brewing has prime focus to add values for brewing community by bringing highly recognized and knowledgeable people from Lallemand. The whole brewing community can use their expertise to make great beer and cider. "Know Better Brew Better" is the platform created by Zytex Brewing for brewers to exchange their thoughts with technical people from Lallemand Brewing.
Know Better Brew Better a series of workshop Zytex Brewing timely arrange for brewing community in India. This time it focused on Cider.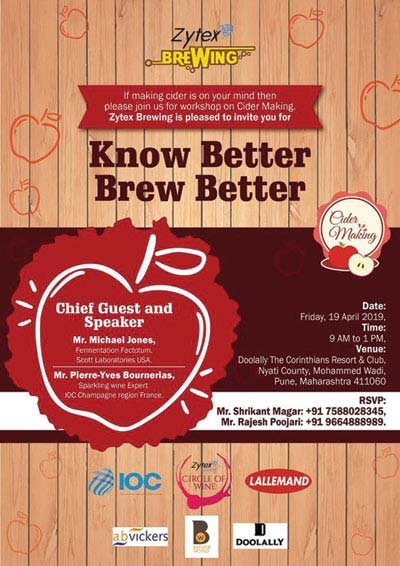 Mr. Michael Jones from Scott Labs is very well known expert in Cider market globally, and was the main speaker of the event. He has provided in-depth understanding about the global cider market in moving. Also covering in detail about every step which needs to follow precisely to make apple cider. How different yeast, Nutrient, Enzymes, Fermentation tannins, Mano proteins and finishing tannin needs to use to take cider to next level and improve over all profile of cider. It was interesting to learn more about Malo-lactic Fermentation for cider and overall it was more focused on technical insights and great fun to learn about cider.
Mr.Pierre-Yves Bournerias is expert in Sparkling wine play keen role to make brewers understand use different IOC (www. ioc.eu.com) additives to make great cider.
With the expertise of Michael and  Pierre-Yves a small cider batch was made at Aurum Brew Works on the same day with the brewer present and it turn out really great. If you are lucky please visit Aurum and try to grab pint before it get sold out!
Thanks to Mr. George Jacob and Aurum Brew Works for fantastic arrangements to make event more fruitful. Many thanks to CBAI and our media partner: Brewer World, Tales of froth, Beer Chronicles India to make this event great and successful.
Zytex Brewing distribute Lallemand Premium Dry Yeasts, Bacteria and Nutrients as well as the AB Vickers branded process aids and Siebel branded products (sensory kits and microbiological media). You can now source all the Lallemand Brewing products locally in India from M/S ZYTEX BIOTECH PVT.LTD. MUMBAI. More details on: www.zytex.com