BW Exclusive: It's All Organic At Oi!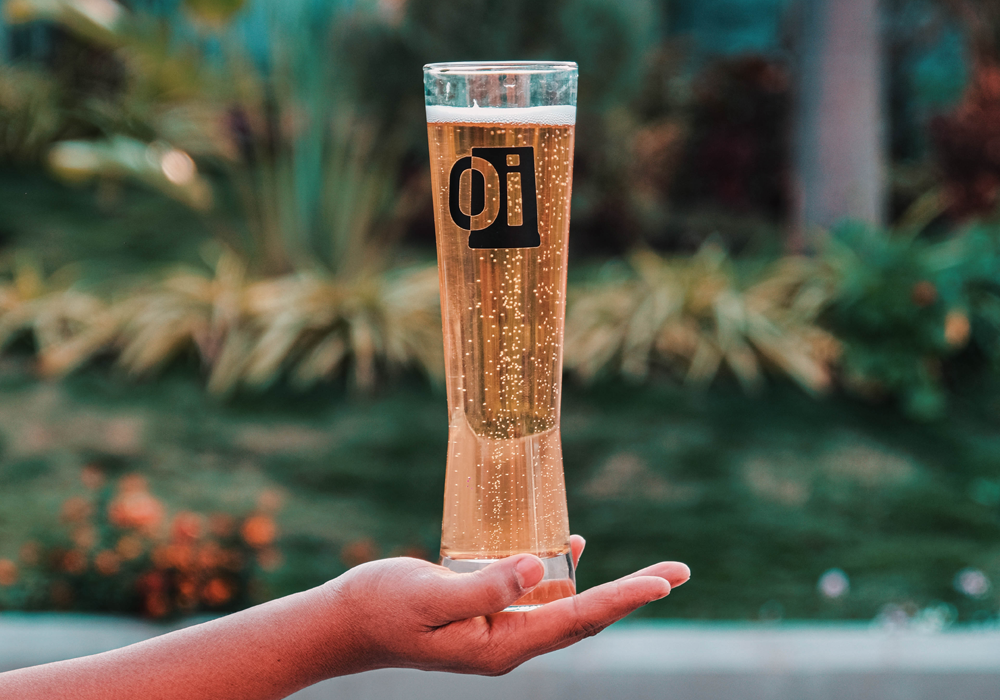 The beer culture in India seems insatiable, regardless of whether it is the old fashioned bottled beer you buy from the corner store or the upscale craft beer sold as an experience. During the last two and a half decades, the beer industry has seen robust growth. According to the report from the market leader, which includes Kingfisher, Heineken and Amstel Bier in its portfolio, the total industry consumption has grown from 100 million cases in 2005 to over 300 million cases in 2019. The market is expected to grow further, even if the COVID-19 impact lasts through this year, both in terms of revenues and sales volume.
A marked change has occurred in how Indians view beer in recent years. The beer we drink today has changed from being a drink that was primarily reserved for the upper classes to being viewed as a perfect social drink. The low alcohol content of beer is causing it to replace hard liquor as Indians of all ages and statuses choose it as their primary alcoholic beverage. Cashing in on the demand, many new brands have been popping up to serve the Indians with fresh and varieties of Craft Beer. The new kid in the block is Oi Brewing Company in Pune.

The Team Behind Oi
In 1976, a twenty-year-old Dr. Subash Cipy founded a Nano venture called Cipy, which grew into a 200-crore company, with a meagre capital of Rs. 10,000 in a small tin shed in India. In 2001, after visiting a craft brewery in Germany, Dr. Cipy's first stint with craft beers began. He then established India's first organic brewery, Oi Brewing Company, in Shirwal, Pune in 2021. It has the highest production capacity among microbreweries.
In his second innings as a businessman, Cipy was joined by his family Ritu Cipy, Roshan Cipy, and brewer Oliver Schauf. The fervour for craft beers of Cipy led to the launch of the brewery. Combining Cipy's business expertise and Oliver Schauf's brewing expertise, Oi produces beers that are tastier, healthier, and more refreshing.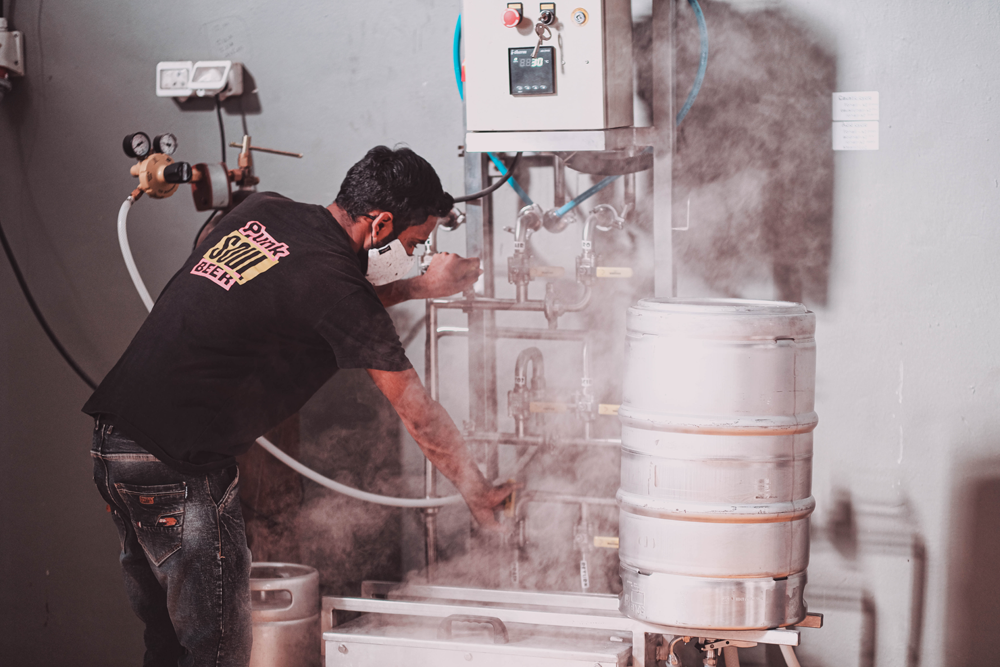 In the business world for four decades, Cipy's commitment to doing the right thing makes it the company's business ethic. Oi is a family owned business. Each keg or growler features the refreshing freshness of an organic beer, that tastes great and is free of toxins. Every beer is crafted according to a unique recipe crafted by brewers and will continue to be brewed according to Oi's unfailing commitment to quality, taste and consistency.
What's In the Name?
Oi is a short name that's easy to call out and remember. The word 'Oi' has the qualities of both a call for attention and a greeting. Similarly, they brew quality craft beer for everyone at the brewery. Oi is another way to indicate 'Organic Ingredients!'.
Brew Master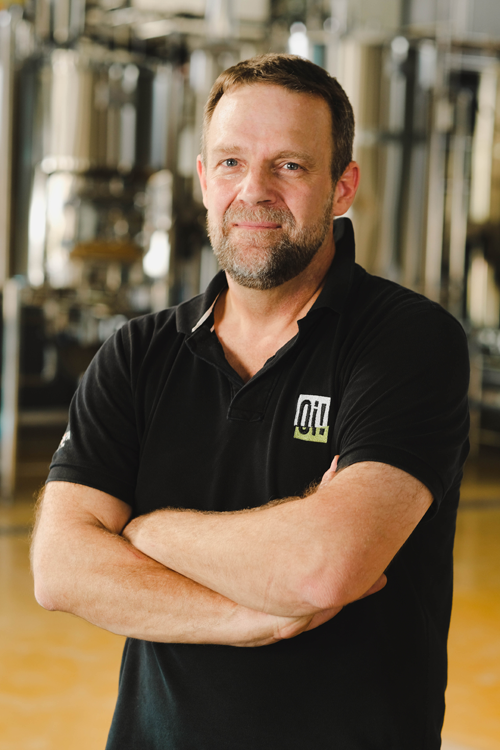 Oliver Schauf, Oi's Brew Master, is India's first craft brewer. Olivier is a German who moved to India to brew European craft beer using Indian ingredients. Some of the best beers are brewed by him and his handpicked team. He has 23 years of professional brewing and distillation experience. Oliver is the man who introduced craft beer in Greenland.
The Brewing Unit
Equipment is the heart of any brewery and it needs to be reliable and efficient. Be it a brewpub or production facility, the brewhouse is the foundation of the business and needs to work flawlessly. Oi Brewing Company is capable of producing 5,00,000 litres of beer per annum. Their brewhouse consists of a mash kettle, lauter tun and two whirlpool kettles, which allows for a 2.5 hour brew cycle and 8 brews per day. Alongside the brewhouse, Oi has a combination of 10HL and 30HL fermenters which are used depending upon the batch sizes.
Oi Brewing Co. also features an in-house smoking drum for preparing smoked malts for beer styles such as Rauchbier. The drum can accommodate up to 100 kilos of malt and smoking it takes about 3 hours.
Sustainability
Grains and hops are typically grown with pesticides and toxic fertilisers, which generally damage the environment. They have gone green right from the beginning. The Brewery uses only organic ingredients and it has now brewed India's first organic lager beer. Brewing organic beer is part of their ongoing effort to reduce the ecological footprint.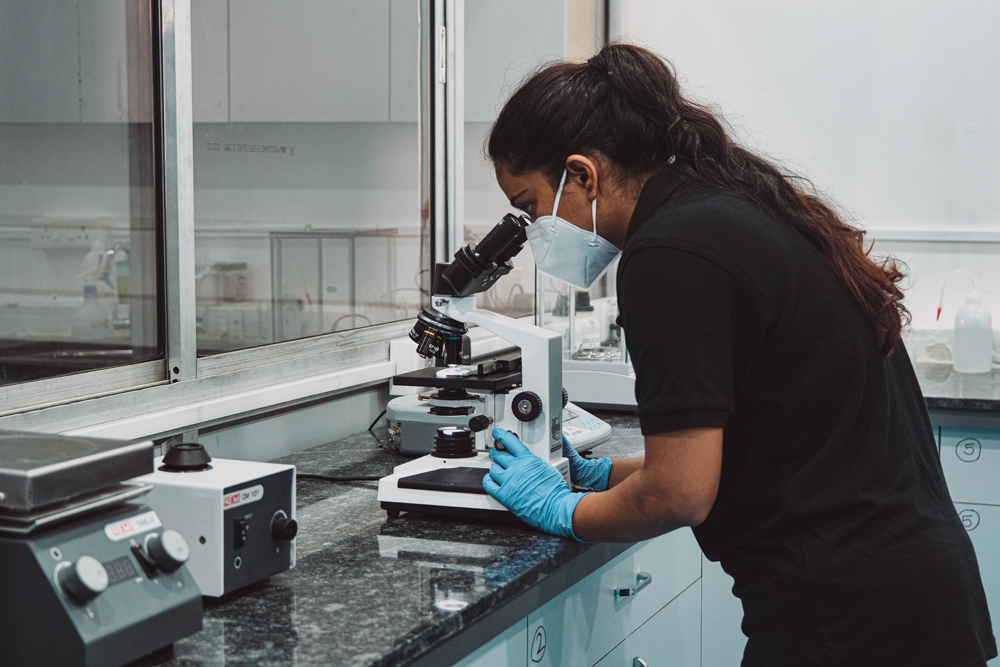 At the brewery, Solar energy is used to produce sustainable brews. Wastewater from the brewery is used for agriculture and spent grain is used for fodder. Every beer they brew is full of good vibrations, and you'll be blown away by their light and crisp flavour.
Oi Beers

Oi Wit
Oi Wit is a hazy, fruity, straw-coloured Belgian wheat beer, brewed with organically-grown Maharashtrian wheat, organic malt, hops and spicy Mizoram wild orange.
Oi Lager
Oi Lager is a light-bodied, mildly bitter German style lager, made with traditional slow and cold methods. The lager is true to the Reinheitsgebot (Beer Purity Law) of 1516 that allows only malt, hops, yeast and water.
Oi IPA
The Oi IPA is an orange coloured, fragrant, fruity New England IPA, generously infused with fresh Guava and American hops.
Oi Smoke
Oi Smoke is a malty, smoked lager beer inspired by the famous Rauchbiers of Bamberg. The beer is produced using the organic malts smoked on their own malt smoking device.
Oi Cider
Oi Cider is a light, refreshing, fruity, semi-dry sparkling wine made entirely from Kashmiri apples. No sugars are added in this Cider.
Oi Seltzer
The Oi Seltzer is a colourless, sparkling, low carb Seltzer that is fermented from natural juices. It is purified and decolorized through a special filtration process, and naturally flavoured with lemon/mango.