Ironhill India Gears Up To Launch World's Largest Microbrewery in Bengaluru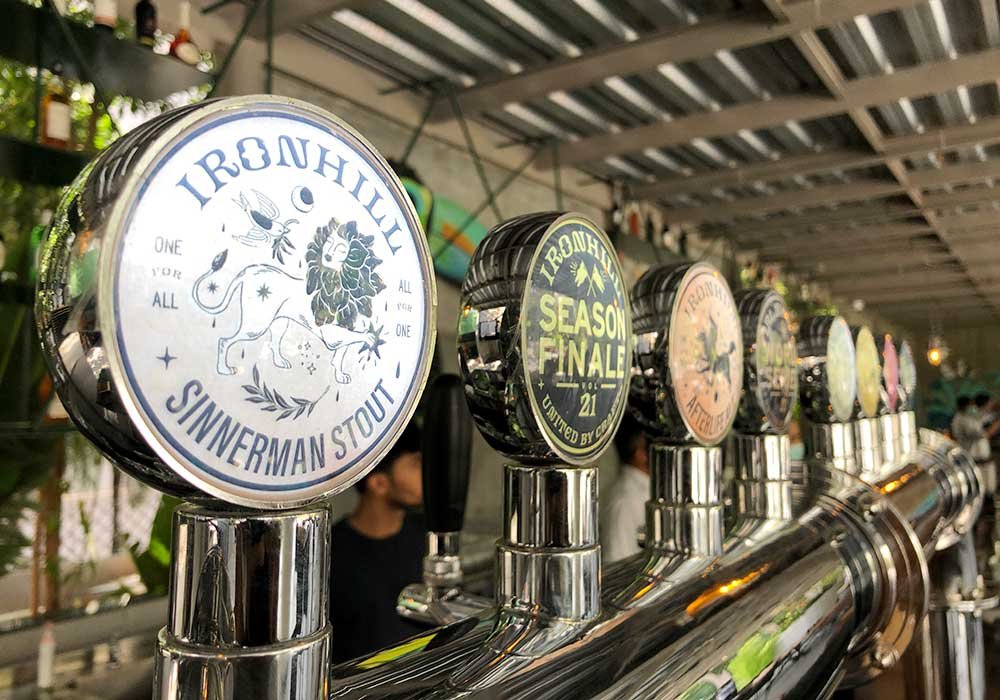 Crafting a good beer in a ginormous setup is not something everyone can master. Ironhill Bengaluru is all set to woo the crowd by bringing in the real craft experience through the largest microbrewery in the world.
Bengaluru, so far, has seen the largest microbrewery in Asia and now it awaits a largest of its kind on the entire face of the Earth. The founders and franchise owners have charted out a grand plan to introduce patrons to one of the unique brews crafted with native and indigenous ingredients that will make sure to take them by storm.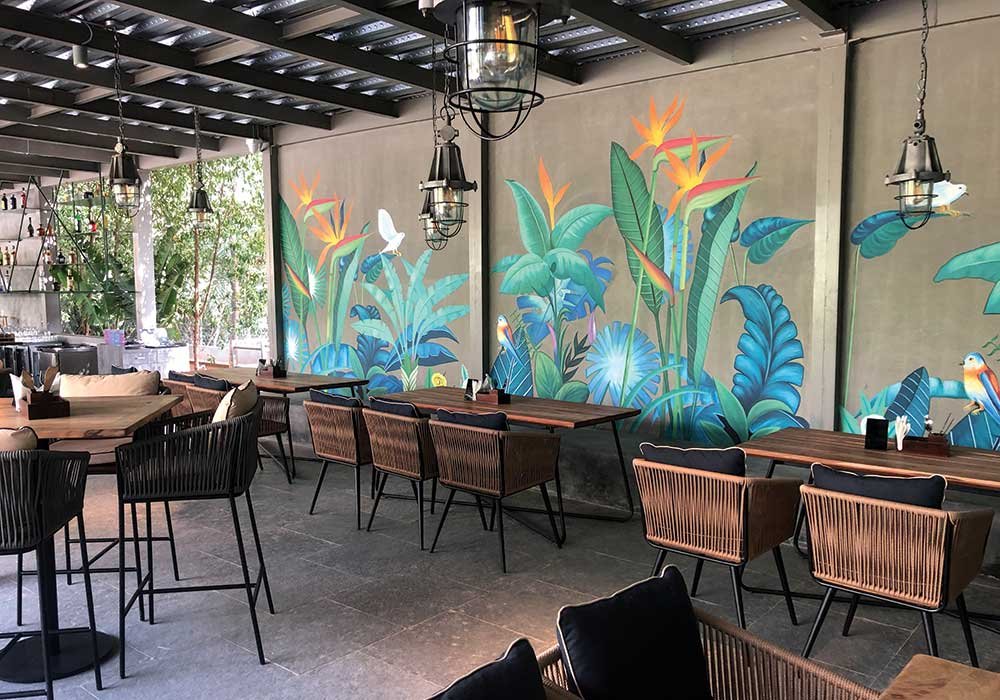 Ironhill microbrewery is spread across a vast area of 1,30,000 sq.ft which can house upto 15000 Liters of beer with a staggering 1500+ seating capacity. This gigantic microbrewery delivers a unique brand experience by designing open spaces with vibrant murals in sight. The open spaces are designed in such a way that it checks off all the boxes for health and safety regulations in play.
"So far we have opened three outlets in Vizag, Vijayawada and Hyderabad and now we are going big in Bengaluru. Ironhill, as a brand, is now rebranded with a new mascot and we are looking to expand Pan India. As you step into the microbrewery, we want you to feel that you are launching yourself into a mythical place which serves magical brews on tap." – Teja Chekuri, Managing Partner of Ironhill, India
Every seating area carries a level of grandeur and carries a distinct vibe with it. Each section has the ability to cater to different patrons. The venue allows you to enjoy the enormous space while creating small areas of privacy. The strategically placed art deco pieces, installation art, soft melodious music that merges with the mellow sounds of water fountains are an absolute attraction.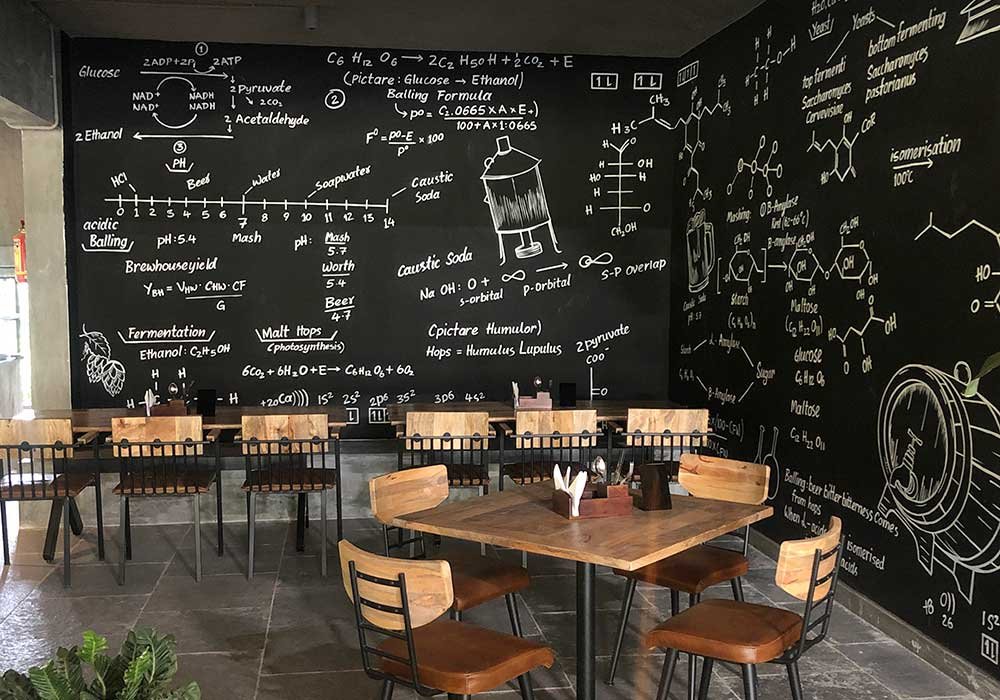 Ironhill Bengaluru franchise is owned by Satish Koppula, Gopi Chand Cherukuri, Vinay Maryaala, Anil Sadineni and Raaj Kiran Gorlamandala. This is their first microbrewery venture and they are ecstatic about their journey. "We have been looking over quite some time to bring Ironhill to India's beer capital. I'm confident that the Bengaluru outlet will bring out more diverse flavours by sourcing local ingredients from different parts of India." adds Satish Koppula enthusiastically.
Meet the Brewmaster
Florian has been brewing over 8 years and is the brewmaster at Ironhill. He hails from Bavaria in Germany and his brewing style typically revolves around traditional German mashing methods to produce flavourful beers with a clean fermentation profile.
When asked to see if he abides by Germany's Beer Purity Law, he responded saying "Every beer we roll out here is brewed with all natural ingredients. Any beer which does not have fruit, spice or other infusions, is in accordance with the Beer Purity Law. Most of our raw material is sourced and imported straight from the United States, Germany and Belgium to ensure we have the best and greatest product."
Florian has travelled around the world to uncover some of the most supreme flavours for the folks of Bengaluru to savour every beer from their line-up.
Ironhill Bengaluru currently offers a wide range of beer styles on their shiny new taps which include experimental beers. As we step into the summer, expect to see more seasonal beers going forward.
The brewery will kick start their launch with 8 beers on tap. They are going to be a German Hefeweizen, Belgian Witbier, English Red Ale, Summer Lager, Ragi Ale, Irish Stout, New England IPA and an Apple Cider.
"German Hefeweizen has been our best selling beer across all our outlets. If it comes to my preference, I would recommend our German Summer Lager which is very clean, crisp and refreshing" Florian signs off.
Riding high on the success of their other outlets across India, Ironhill Bengaluru is all set to unveil a new magical world of craft to the public on 27th March, 2021 at Marathalli.