India's First Freshly Brewed Hard Seltzer 'SPYK' Launches In Bangalore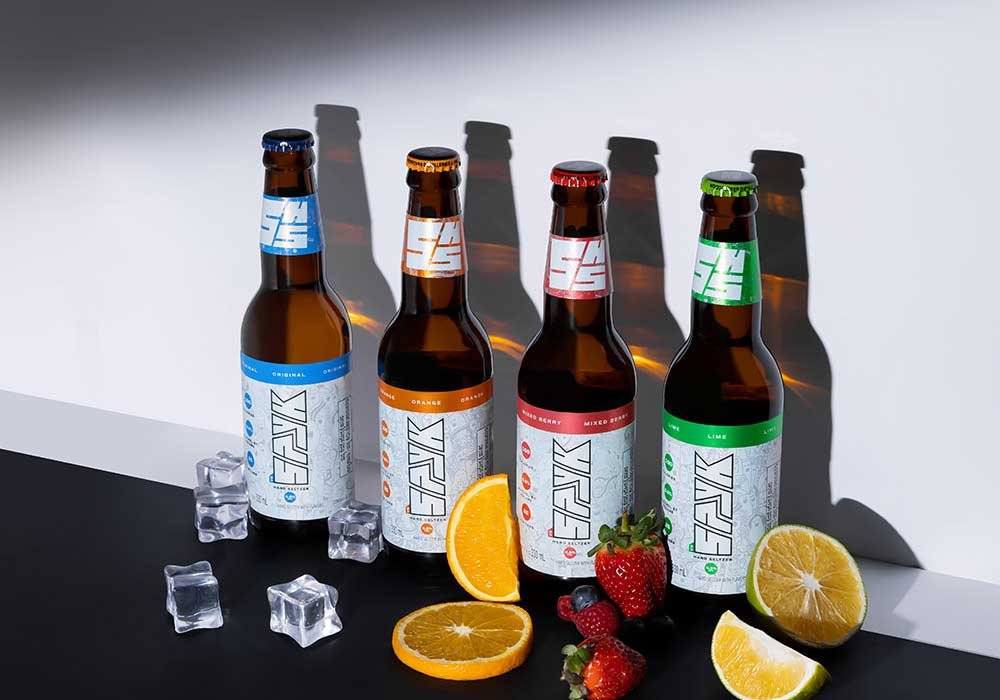 ~ A new hard seltzer "SPYK' hits the Bengaluru market and might just be your new go to drink ~
Hard seltzer, a new segment in the alcohol beverage business, is taking India by storm. Spyk Hard Seltzer, is India's first brewed hard seltzer. Launched in Bangalore, Spyk is an all-natural, brewed beverage for the modern, playful, conscious consumer- the changemakers. Unlike other seltzers that are carbonated cocktail mixes, Spyk is freshly brewed, low-calorie, low- carb, naturally flavored & has a solid 5.5% alcohol.
Spyk Hard Seltzer, is a V9 Seltzer Works company and was formulated by R&D experts. Spyk has a crisp, refreshing taste, and is shockingly light, leaving you with a pleasant, guilt-free buzz. With as low as 100 calories, and just 2G carbs, Spyk is ideal for the active lifestyle of the modern consumer and health conscious consumers, it is also the ideal adaptive social drink- for your networking meets, night outs, or even quiet nights at home.
With hard seltzers gaining more popularity across the globe, Spyk Hard-seltzer aims to be a trendsetter in India. On the launch of Spyk Hard Seltzer, Vimal Chand, CEO & Co-Founder, says, "My partner & I wanted to introduce India to this great product, as soon as we witnessed the seltzer storm in the US. With more than 50% of India's population being under 35, we saw the immense potential for a truly millennial product. We are currently privately funded. The focus is to expand organically and then approach strategic investors who can add value to our company. Our aim, as a new player, is to capture at least 5% of the currently expanding hard seltzer market in India by 2025. We are confident about our product and given that we are India's first brewed hard seltzer, we have a significant competitive edge over the existing players in the market." 
Additionally, Vamsi Krishna, CMO & Co-Founder, Spyk Hard Seltzer, says, "We chose to launch in Bangalore while studying the demographics of different cities in India, which found that Bangalore was one of the biggest consumers of beer and breezer in the country and global trends and market research indicate that the hard seltzer market is set to capture at least 10% of the beer market in India by 2027. Bangalore also happens to have the most diverse population, a large range of who fall within our potential consumers. Bangalore has also always been known to be a city that is explorative among other metropolitan cities, which made it the ideal city to launch a young, progressive brand like Spyk. We see Spyk as a disruptor & market leader in the hard seltzer space. We aim to give social drinking a new face, one that aligns with someone that works hard & plays hard, a drink that fits everyone's lifestyle choices."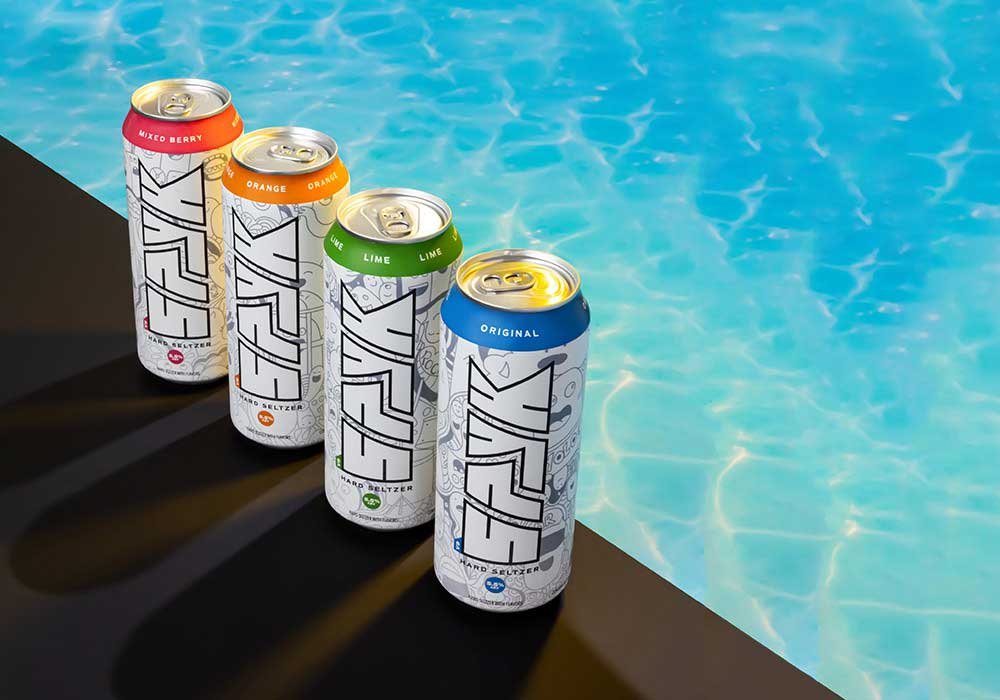 Spyk has launched four delicious variants ranging from flavors like Lime, Orange, Mixed Berry and Original; priced at INR 150 for 330 ML and INR180 for 500ML. 
Strong yet restrained, Spyk's 5.5% ABV is ideal for a perfectly balanced lifestyle, allowing you to let loose on a night out and still tick off your early morning workout. The brand's wide array of freshly-brewed, delicious flavors are light and refreshing, giving you the thrill of Saturday night while also helping you ease down on a Sunday afternoon.
About SPYK:
Spyk Hard Seltzer is the first of its kind in India, made from the finest quality ingredients and carefully crafted to deliver a refreshing, flavorful drinking experience that is both light and satisfying. Spyk Hard Seltzers are 5.5% ABV, 2G CARBS, ONLY 100 CALS AND 0 ADDED SUGAR.
About V9 Seltzer Works Pvt Ltd:
V9 Seltzer Works Pvt Ltd is a new age beverage company that was founded in 2018 by Vamsi Krishna and Vimal Chand, two friends who thoroughly enjoyed hard seltzer during their time in the US- where the seltzer storm has taken over. With the vision of being the market in the hard seltzer segment in India, V9 Seltzer Works is proud to launch India's First Brewed Hard Seltzer- Spyk. Spyk was developed by world renowned brewing consultants, and is being manufactured at a contract brewing facility in Karnataka.
V9 is based out of Hyderabad, and also has operations in Bangalore- where Spyk has also first launched. Spyk will be available in Hyderabad very shortly, after which they plan to become available pan India gradually. V9 is currently privately funded, and has an elaborate growth plan.