Hapi Beer Launches Its First Restaurant In Bandra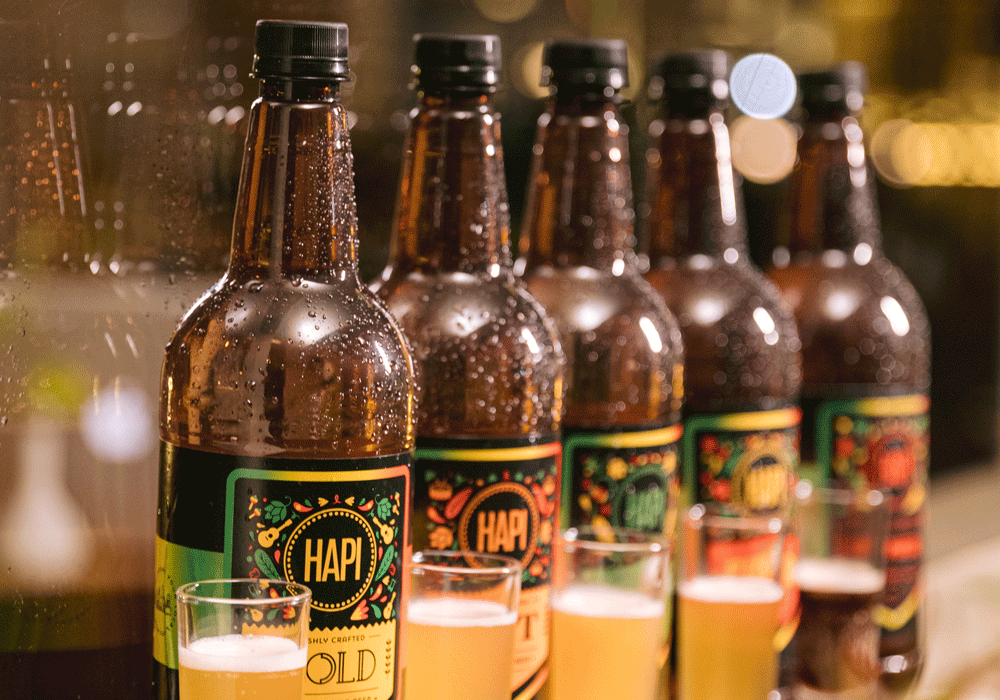 Be It A Hapibeer Or A Hapimeal, There's Something For Everyone At Hapi Beer!
With a simple vision of offering fresh craft beer in its purest form to beer lovers, Hapi Beer launched their first restaurant in Bandra, Mumbai, last week by combining their passion for handcrafted beer with their gastronomical love for all things food and craft beers. Co-Founder Dhananjay Naik finally found his happy place keeping in mind the guiding philosophy to create an ambiance with great food and, of course, beer!
Keeping in mind their mission to provide happy clients with an authentic taste of fresh craft beer, Hapi Beer wants to keep exploring and serving the happy experience with the highest quality and freshest ingredients possible. They are here to give you a vacation from the watered-down craft beers you've been drinking. What they sell is handcrafted freshness and the true meaning of artisan beer with no preservatives!
As a result, they constantly have 8-10 beers on tap like Hapi Gold (Hefeweizen/German Wheat Beer), Hapi Wit (Belgian Wheat Beer), Hapi Rize (Lager), Hapi Red (Irish Red Ale), Hapi Cider (apple cider), Hapi Haze Porter (Hazelnut porter) and limited-edition seasonal flavours, providing them with lots of opportunities not just to make beers you like, but also brews that introduce you to new flavours from around the world.
As far as the food goes, you will be sure to be in a Happy food coma with their delicious round-up of dishes that can be perfectly paired with their beers. Some recipes use local products to accentuate Indian flavours for the local palate, while others are entrenched in the history.
Food is an equally important part of the Hapi Beer experience – Choose a suitable food combination from their extensive multi-cuisine menu or go wild with a contrasting one! To go with the artisanal beer, there is a range of Indian, Oriental, and Continental dishes to pick from.
With their taproom in Bandra, they want to take it a step further and give you a complete sense of the magic created when Hapi flavours are combined with the best beer gastronomy. Serving you a full-bodied, crisp, and flavourful beer, as well as food that is both gastronomically enriching and complementary to the brews, as curated by their experienced chef.
Hapi has a range of growler stations at their new restaurant. "Growler stations are top-rated in foreign areas where people prefer fresh craft beer to preservative-laden bottled beer. We are also looking at gradually moving towards internet delivery from our taps at retail stores in 1 Litre bottles to the clients' doorstep," said Dhananjay Naik, co-founder of Hapi.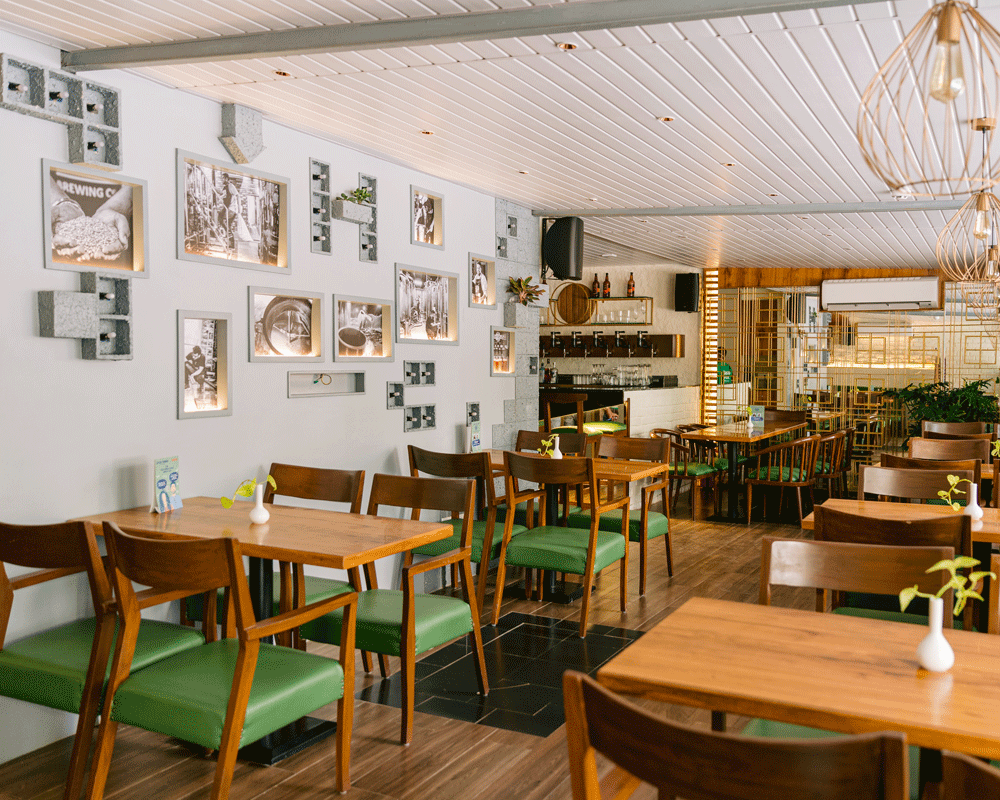 Set in the happening hub of Bandra, the interiors of Hapi are that of a sophisticated taproom with art from young artists on the wall along with a wall where they have given credit to their master brewers by putting up their images and their story. So step into the Hapi Universe and trust them to make you happy with both their beers on tap and their delicious food ranging from their beer bites such as mezze platters, tacos, and ghee roast to their burgers, pizzas, steaks, lamb shanks, pad Thai noodles to their finger-licking desserts.
"At Hapi, we take inspiration from the community of beer lovers and the change of lifestyle each season. Whether it's a shift in weather, restless city life, post-pandemic phase, changing economy, creating beer for moments with friends and loved ones, and to accompany quiet pauses and jovial conviviality is what we are passionate about. Hapi Beer Co. is a place built with that idea, a space where one can relax, unwind and enjoy lip-smacking food complementing beautifully with Hapi flavours to enjoy a Hapi experience!" says co-founder Dhananjay.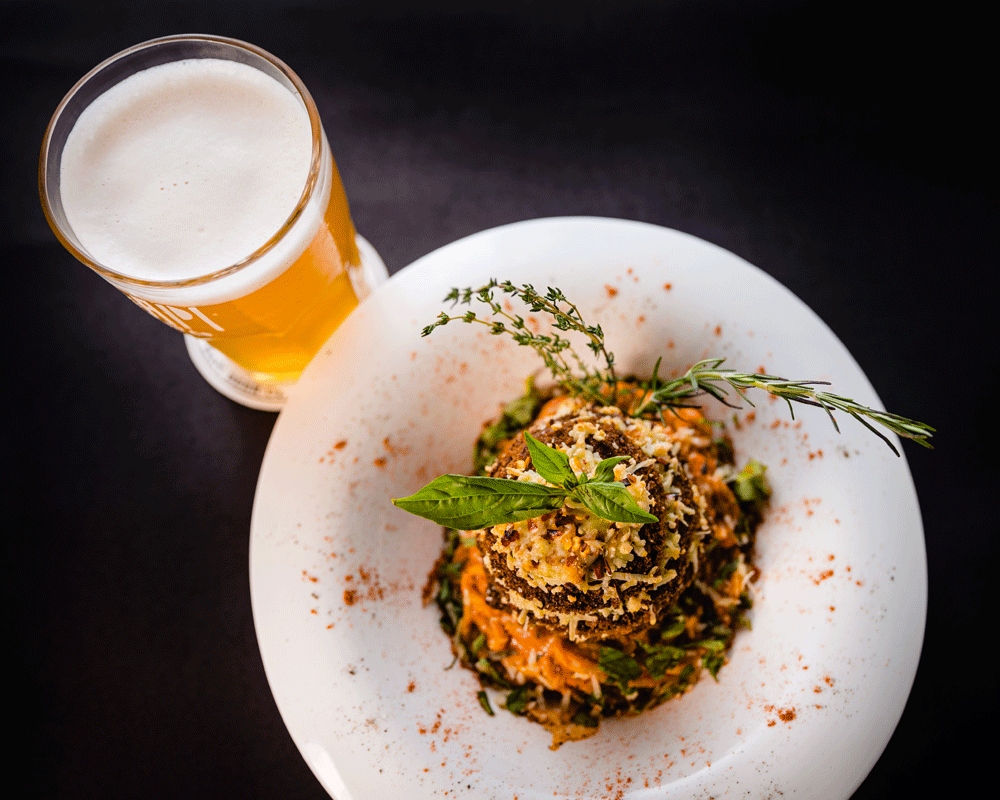 Be sure to visit Hapi for great deals, free beer tastings, and an overall Hapi Experience.