Goa Brewing Co. Shares Hand Sanitiser To Help Ramp Up Protection Against Coronavirus
As of today, the coronavirus pandemic has infected more than 335,000 people and claimed at least 14,700 lives, according to a tally by Johns Hopkins University.
With health authorities suggesting the use of hand sanitisers as one of the easiest ways to prevent the disease from spreading, stores have been running fairly low on stocks. The World Health Organization (WHO) has provided a recipe for making hand sanitiser at home, but according to its guidelines, it is recommended to use a white spirit that contains a minimum of 60% ABV for it to be effective. As a result, dozens of spirits and beer manufacturers across the world have answered the call and have started to make hand sanitisers or high-strength spirits of their own.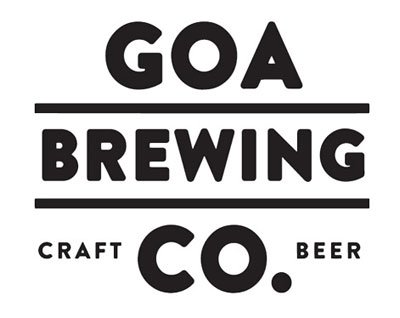 India, after staying fairly unscathed for a while, is finally becoming a witness  – as it struggles to deal with more than 420 confirmed cases. And making an attempt to bolster the impact of the infection, is none other than India's homegrown craft beer brewery – the "non-conformist" Goa Brewing Co. The brewery has started sharing its hand sanitiser liquid with the most vulnerable people within their local community.
"The sanitiser we are giving out is of WHO-specified quality and is what we have been using for our brewing team since the beginning to maintain hygiene levels at the brewery," says Dr. Ashtavinayak Paradh, head brewer at Goa Brewing Co. "When we realised there was a shortage in the markets for this product, we decided to make it available to the most vulnerable i.e. the elderly and government employees with high levels of contact to support our immediate community."
The brewery currently requests people to call before they come in (to ensure there is no crowd), bring their own bottles and take what they need for a week. "Our sanitiser is also virologically tested and certified i.e. it has 70% Isopropyl alcohol content. Everyone will be given 100ml to ensure a lot more people receive the sanitiser," explains Dr. Ash.
When asked about his opinion on the coronavirus pandemic and how he perceives it to impact beer business, Dr. Ash says: "The world has seen pandemics take place now and then, from the Spanish Flu to SARS. Maybe it is one of the inevitable happenings in today's time. It is crucial that we take the necessary steps and be mindful of the resources around us.
Every business, small or large has or will take a hit in the next few weeks. We hope that when we return to full normalcy our tribe will continue to show their support. Community is important for us. Which is why the idea of the sanitiser came about. Must do our bit in whichever way possible."