Ginsberg-Strong on the Alcohol, Smooth on the Taste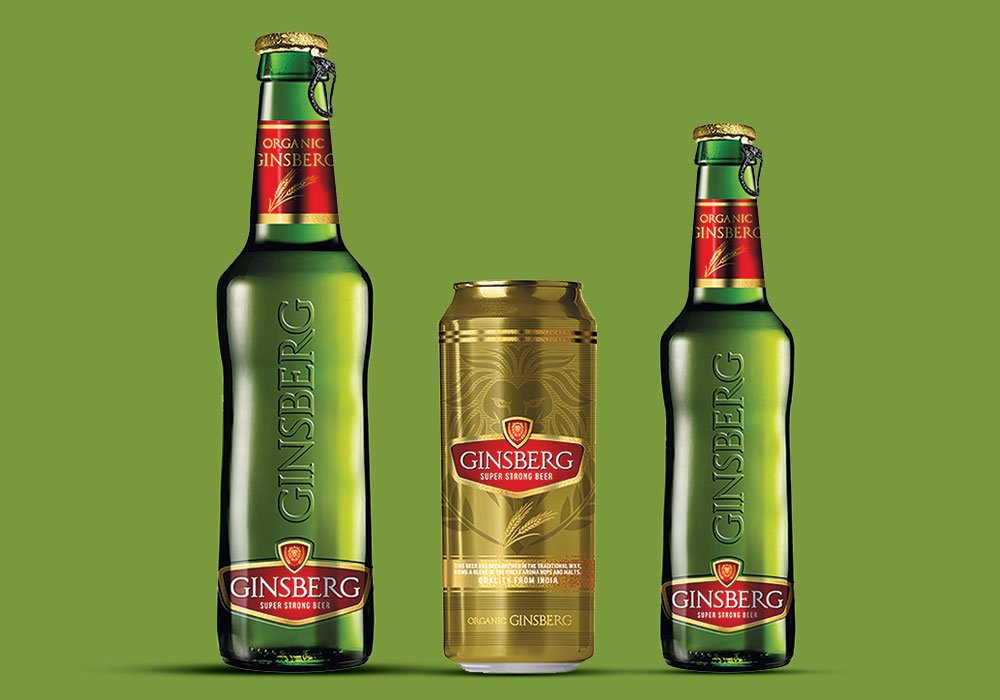 Flamboyance demands attention: this is the truth of both life and nature. Subtlety is great, but let's face it: when was the last time your adrenalin ever got pumping by something that was small or delicate? Nah. It's the loud, the bold and the strong that are always the ones that make your heart skip a beat and your jaw drop.
That's Ginsberg, in a nutshell.
A name inspired by the German word for "environment" or "surroundings", Ginsberg is a beer that's not just powerfully strong, but also deliciously smooth on your tastebuds. It comes in two packages: emerald green, embossed bottles (330 ml and 650 ml), and warm golden-coloured cans (500 ml)  fronted by a majestic lion, gazing at you from behind the brand's crimson logo.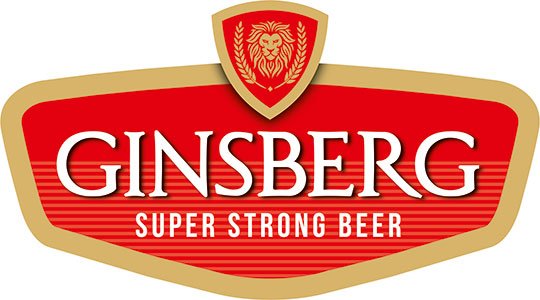 Unlike in the West, where beer is mostly a refreshment drink, Indians have garnered a steadfast fondness for strong beer. Blame it on our decades-long whiskey-drinking heritage, or on the immense spending power of our society today, but we consumers in one of the world's fastest-growing beer markets prefer an extra kick when it comes to our alcohol.
That doesn't necessarily mean that our tastebuds aren't well developed. Over the last decade, craft beer has made a home for itself in India, with metropolitan cities like Bengaluru, Mumbai and Delhi championing its cause. This revolution, along with the debut of more and more premium imported brands on retail and MRP liquor store shelves, has introduced Indians to the rich world of beer. As a result,  Indians have developed a more refined palate and a very personal, unique sense of awareness of what one likes and what one doesn't.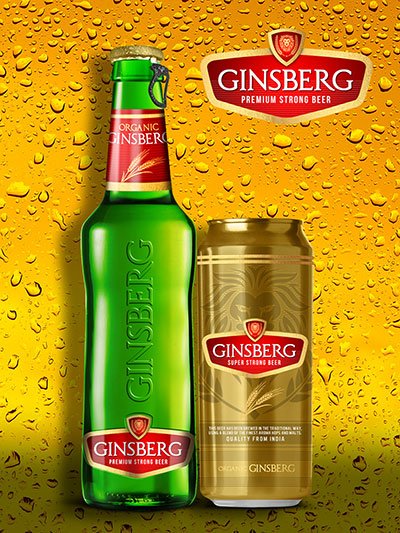 This is where Ginsberg steps in. A blend of strong character and effortlessly smooth flavour, Ginsberg breaks the stereotypical image that has been associated with "strong" beer for so long.
"It doesn't pinch your tongue, and has a rich fullness in flavour that exudes freshness with every sip," said Ishan Chopra, founder and director of the brand. "We use the best of malt and hops imported from Belgium and Argentina while our rice and sugar are sourced from the leading mills of India. We use only two-row malt which has a far greater extract value and our barley too, is completely organic, grown without any pesticides. Since water makes up for 70 percent of any beer's composition, we wanted to ensure this was of best quality as well. We source our water exclusively from the natural pure Bhakra canal that runs alongside the Patiala district in Punjab,  Right now, we are the only brewery in Punjab to have been granted permission to draw water from this canal. This is further converted to Reverse Osmosis (RO) water."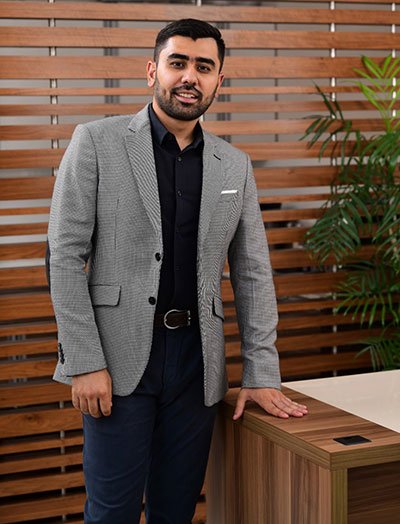 A recipe that's made better after a lot of research by an experienced team of brewers and an intensive fermentation process that lends the beer its refreshing taste, Ginsberg is on its way to becoming an accepted beer by both strong and light beer lovers. On the subject of pairing this beer with food, Ishan comments: "Since I'm a Punjabi, I'd definitely marry a Ginsberg with succulent smokey-flavoured tandoori chicken. However, the crisp, refreshing taste of this beer also makes it great to wash down pretty much any Indian curry with. I recommend experimenting with a mix of red and white sauce – that's a good pairing too."
Not-so-surprisingly enough, the heavy, well-bodied Ginsberg is currently available in the cold, northern hilly states of Punjab, Haryana, Chandigarh, Uttar Pradesh and Delhi. The brand plans to enter into the markets of Himachal Pradesh and Rajasthan very soon too.
"In addition to penetrating the Northern and parts of Central Indian markets this year, we are also working on overseas markets and will start exporting to parts of Africa and Dubai soon, " elaborates Ishan. "Ginsberg as a brand has been accepted very well by the Indian audience and we are confident of playing a huge, influential role in the Indian beer industry."