Fermentis presents a day of training for Brewers covering Yeast, Bacteria & Fermentation
The Fermentis team in collaboration with Naturegen and Bier Garten Brewery & Kitchen brings you a workshop which focuses on training covering yeast, bacteria, and fermentation. Fermentis' aim is to help you as a brewer to create the beer you want by understanding all there is to know about the fermentation world!
The program for the day includes the topics which are listed below.
– All-In-1TM range: a mix of microorganisms, enzymes, nutrients and more. There are occasions when a single microorganism is not enough. Thanks to Fermentis' extensive experience and research into fermentation, we are constantly developing new products to meet the expectations of beverage makers throughout the world. All-In-1TM is a brand of specifically blended products, which can be made from a mix of microorganisms, enzymes, nutrients and more. A typical example of an All-In-1TM product currently is the mix of yeast and enzymes. The combination of both working together solution to make deliciously dry, fruity beers with amazing aromas, in a variety of ABV levels.
– Low-Carb Dry Lager Tasting Session: we will taste a beer made from our SafBrewTM LD-20 and brewed by Mr Lalit Vijay at Bier Garten. SafBrewTM LD-20 is a product from our All-In-1TM range, the perfect choice to produce very dry and neutral lager beers with nearly no residual sugars.
– Producing a Hard Seltzer: Hard seltzers are alcoholic beverages that contain carbonated water, alcohol and often, fruit aromas or flavours. Fermentis will explain how to produce a Hard Seltzer in your brewery and how to deal with challenges that come from pure sugar fermentations.
– New trend beverages: This seminar is also the occasion to exchange information about important new trend beverages in the industry: how to make sour beer, low and no-alcohol beer. How to brew these styles with our technology?
Join us for an exclusive tasting of beer and food along with networking with peers in our industry. It's a great way to finish this very special event!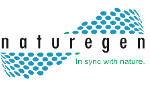 Naturegen Technologies is a preferred business partner to Fermentis. (They provide biotech solutions including Fermentis yeasts and fermentation solutions to help brewers them make high quality beer)
Find more of Naturegen solutions at https://www.thecatalystsgroup.com/
Want to come?
Join us on May 25, starting from 1PM at Biergarten Brewery & Kitchen, 4th B Cross Rd, 5th Block, Koramangala, Bengaluru, Karnataka 560095, India.
How to register?
To register it's easy, just follow this link: https://www.eventbrite.com/e/337013435257
If you have any questions, send an email to: apac@fermentis.lesaffre.com
To find more about Fermentis, our educational programs and products go to www.fermentis.com