Growlers Are Here To Stay In Maharashtra. So What?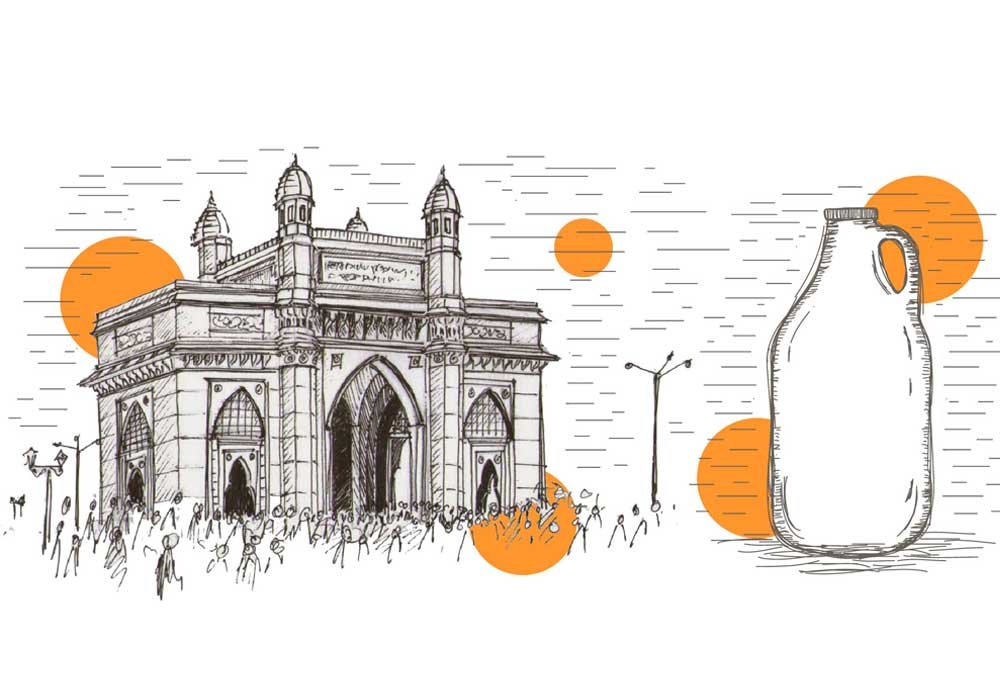 It took a global pandemic, an almost 60-day lockdown and a crumbling economy to finally reach this monumental milestone in Indian beer history. Yesterday, thanks to the persistent efforts of the Maharashtra Chapter of the Craft Brewers Association of India (CBAI), the Maharashtra state excise department finally amended the state's growler policy, making it India's first state ever to allow microbreweries to permanently sell their craft beer via growlers.
Here's what you need to know.
Point 1: It is a permanent addition to the Maharashtra state excise law.
Why is this good? This is not something that's only limited to pandemic times. This means, Indian craft beer lovers can now get fresh craft beer from their favourite microbrewery to enjoy on the go, even after this dastardly pandemic is over.
We recommend reading our quick guide to handling growlers here: Growler 101 for Indians Who Love Local Craft Beer
Point 2: Craft breweries can set up their own wine ahttps://www.brewer-world.com/14829/nd beer shops across the state to sell fresh beer in retail.
Why is this good? Unlike larger brands that have other sales channels like retail which makes up for a bulk of their revenue, craft breweries, by law, are only limited to restaurants and bars when it comes to bulk-selling of their craft beer. As a result, their sales are largely dependent on the restaurant business. With the NRAI shutting down all restaurants and bars in the country, smaller-scale microbreweries have been the worst affected in the hit taken by the Indian hospitality sector.
With this change, the excise policy now allows craft brewpubs to directly go to retail. This means they can now sell their product directly to the end-consumer, who gets freshly brewed craft beer – while gaining more control over their sales and the revenue they generate for the state. It's a win-win for all.
Point 3. We saved the best one for the last.
The government has now more than doubled the amount of craft beer your favourite craft brewery can make in a year.
Why is this good? Small businesses like your local microbrewery get by with the help of the community they are a part of. Your word of mouth is everything. How much you love their beer is what makes or breaks their business. That's why these businesses love giving back as well by providing employment to hundreds and engaging with local suppliers. It's as homegrown as it gets.
By allowing microbreweries to brew more beer (and go to retail on top of everything else!), the government is essentially encouraging this sector to grow. This means India is about to start its own craft beer revolution by introducing even more styles and flavours that are purely local.
So don't feel like heading to your nearest watering hole for a drink on account of the current pandemic scare? No problem! Bring home up to 5 litres of your favourite craft beer instead!
It's funny how the best reforms have a habit of coming around when times are the toughest. The Growler Committee members- Nakul Bhonsle, Manu Gulati, Oliver Schauff and Vipul Hirani deserve a huge, huge shoutout for the months of hard work that went into making the government see that growlers are the way forward for Indian craft breweries as well as for the economy of the country. Will other states follow too?
The biggest question here is, will Karnataka, who was the first to debut the growler system (albeit only for existing beer stocks) exactly a month ago also introduce this as a permanent amendment to its policy? Here's keeping our fingers crossed!