Embassy Leisure's Hopshaus Launches Its Brewery: Adds Another Feather In The Beer Capital's Cap
Tired of the din and noise of the city? Bored of staying stuck indoors attending to work calls or chores all week? Retire to Hopshaus Brewery and Kitchen, Bengaluru's newest addition to its portfolio of microbreweries for a few hours, and be prepared to swoon over their impressive line-up of artisanal brews, courtesy of their newly-launched brewery.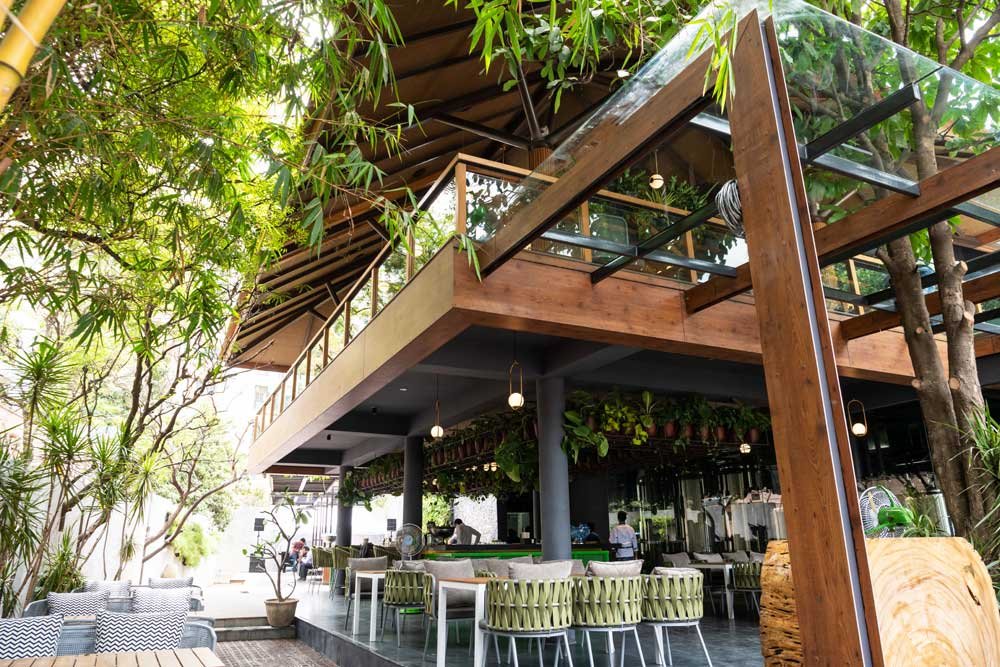 Described as a 'botanical beer garden' – HopsHaus is something of an inebriant oasis for beer lovers thirsting for an authentic 'beer garden' experience. Expect to be greeted by an expansive seating space sprawled across two floors, offering panoramic views of glorious frondescence under the breath-taking city skies. Be it the summery charm of al-fresco brunching, reminiscent of communal beer gatherings – or cosy corners nestled amidst the rustic interiors that set the mood for more intimate conversations – the astoundingly exquisite ambiance of this microbrewery offers visitors the best of both worlds.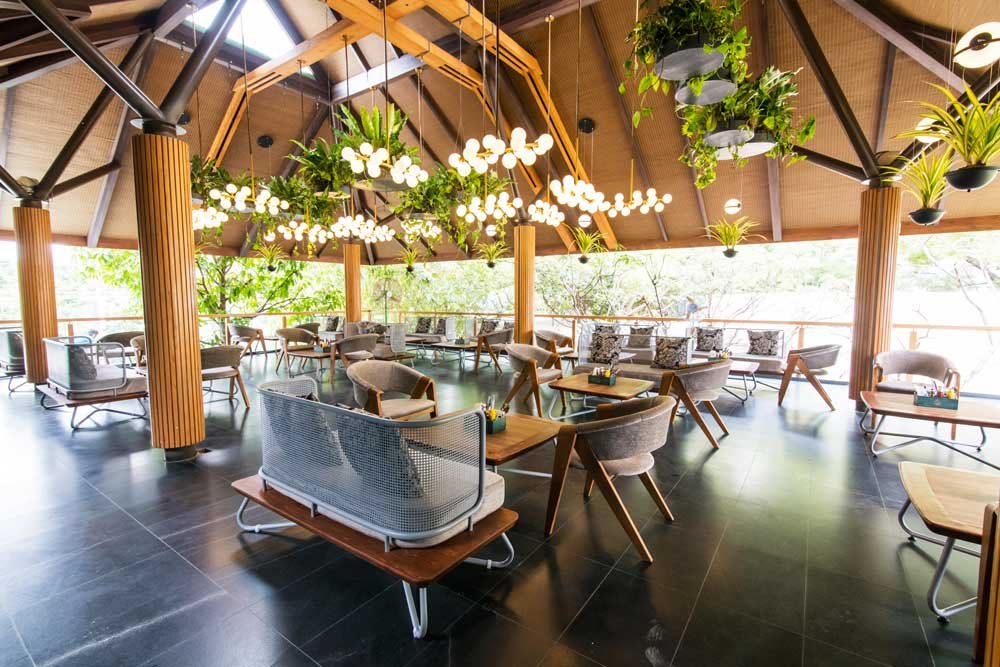 At the helm of affairs at HopsHaus is George Jacob, a Bangalore-based brewer of fine repute. A corporate professional-turned-beer consultant, George has been known to brew some of the best beers in some of the city's most premier craft beer drinking spots. "Art of hop is what our beers are all about," says George proudly. "At HopsHaus, we trace beer's craft not just to its recent renaissance but way back to Viking jousts and bustling European ale houses. We find inspiration in beer's crafty stories and in the golden hops that styles new brew stories. Our hops are sourced from the world over, from Czech meadows to Australian hop farms just so our brews can stay true to the legends they live up to. We aim to give Bangalore city a taste of flavours and aromas that are simple yet unique in their offering."
On tap are some of the biggest crowd-pleasers: all the way from the Witty Belgian, a Belgian Wit-style beer bursting with tropical notes to the delicately flavoured Honey Maiden, a mead with gentle floral flavours of wild honey. The hop-forward Hip Hopster packs a powerfully crisp, citrus punch and is sure to be an instant hit with IPA lovers while lager fans will love the Basmati Bounty, a grainy rice lager that teases the senses with a hint of herbs and a sweet lingering finish. If you're a stout fanatic, it's unlikely you'll be able to resist the captivating charm of the Ol' Smoked Stout – a beer that gives off the warming aroma of roasted cocoa and coffee with creamy flavours and subtle smokey notes, leading to a heady mocha, chocolatey finish. Meanwhile, the Sassy Saison – a fruity, spiced and delicious pale ale, is all set to make its appearance on the beer menu as well and is George's tribute to Saison DuPont, a style of beer known for its distinctive coppery blonde colour, fine aroma and tantalising bitterness.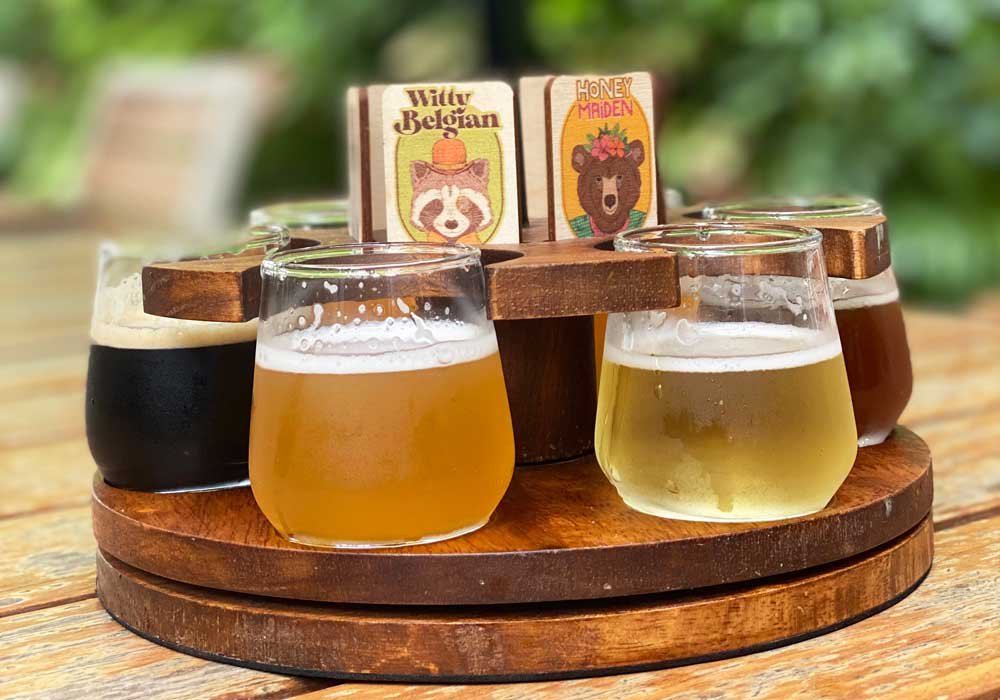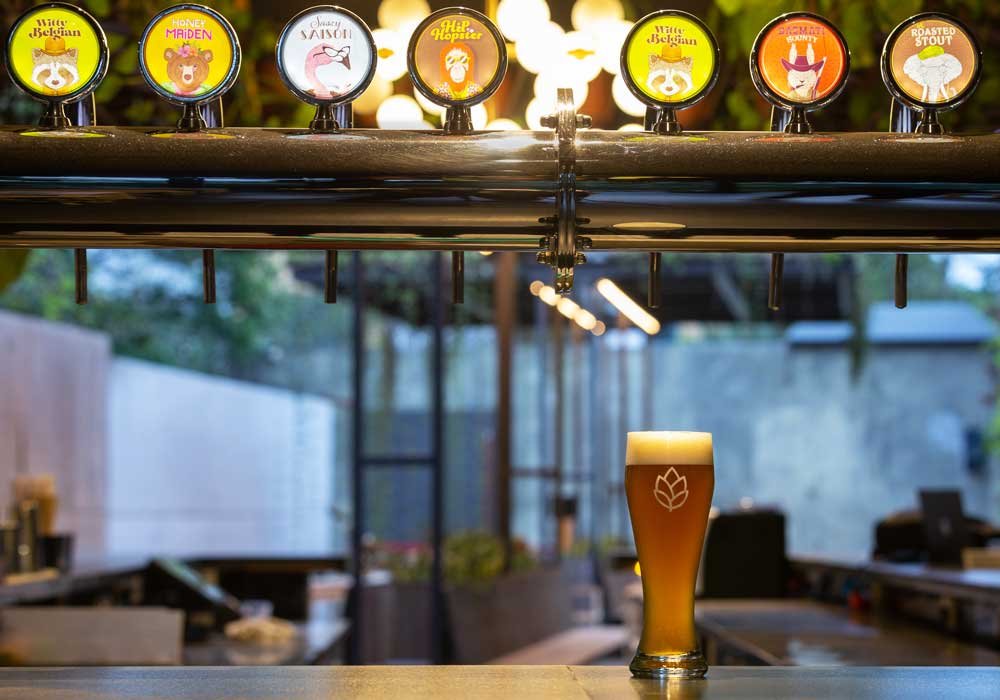 Complemented by an equally grand fare, painstakingly curated under the guidance of award-winning chef Vikas Seth and his team – HopsHaus is certainly a melting pot of culinary flavours from around the world and offers a perfect pairing for every beer on tap.
Karan Virwani, Director of Embassy Leisure comments: "Our aim is to constantly give Bangaloreans new and unique propositions and Hopshaus does just that with a range of beverage and food offerings from across the globe. A future-first company, we are constantly reinventing ourselves to provide innovative solutions and curate the best possible experiences."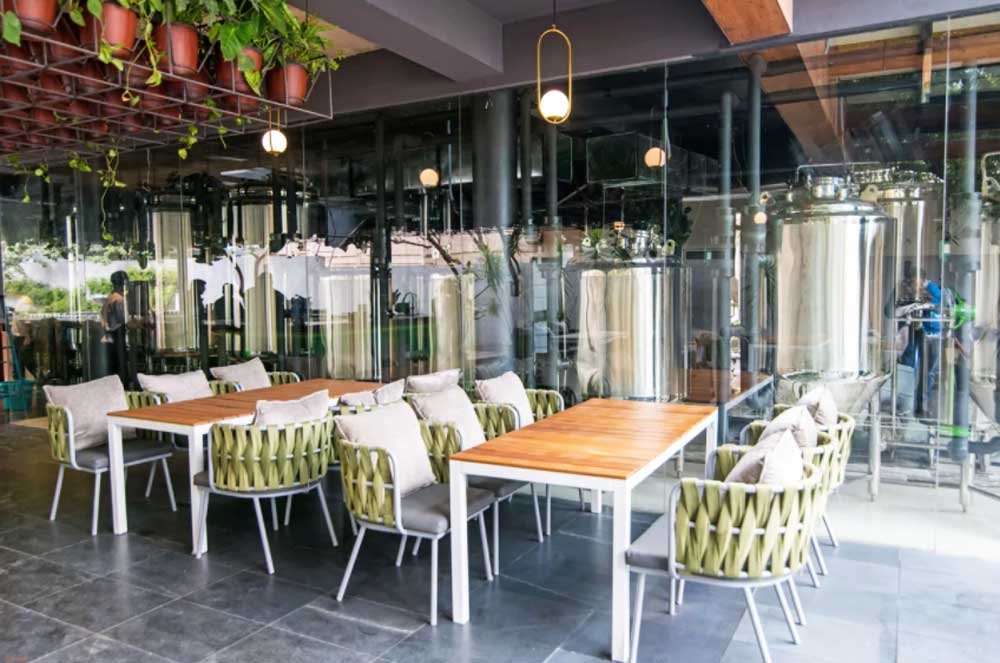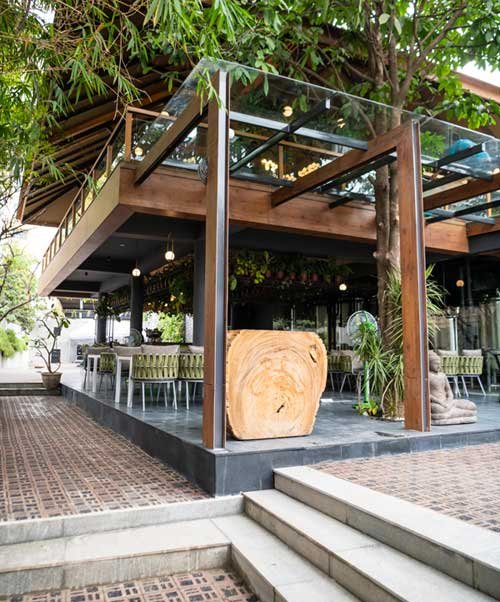 Commenting on the brewery installation set up, Shrikant Kulkarni, Director of Taurus Engineering says: "Consistency in beer quality is achieved through superior system design. Our technological superiority is at par with any European equipment and is now well recognized by the brewing fraternity apart from aesthetic appeal.
Our custom-made brewhouses allow brewers the flexibility they need to be inventive coupled with the process efficiency required for top quality beers and we are only too happy to have HopsHaus rely on our equipment to create brewing magic!"
Exceptionally good beer, delicious food and music, the energy is certainly high at this lovely beer garden, designed to give you one of the finest beer-and-dining experiences in the city. Hop over this weekend and show their beers some love!
Where: Whitefield Main Road, Bangalore
Timings: 11:30 am to 11:30 pm