Effingut, the only Indian Brewery to bag the Asia Beer Championship 2020 awards!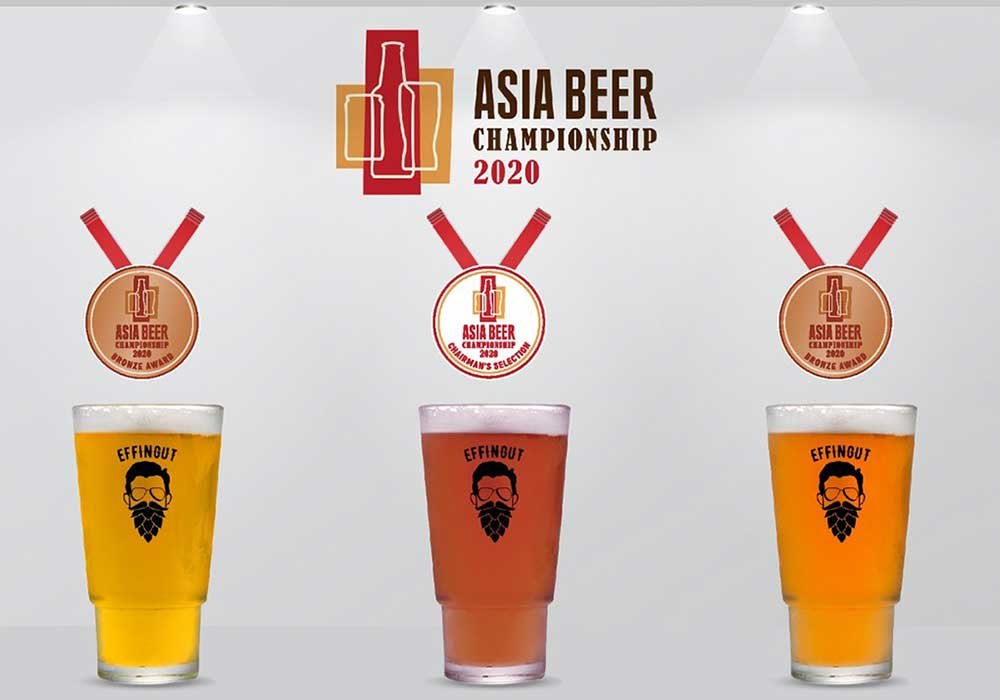 There are several breweries in India but only a few of them actually can master the correct technique of brewing. Brewing is an art and Effingut sure knows how to do it just right! Owned by Mr. Manu Gulati, he has poured in his life, passion and undying enthusiasm into building Effingut Breweries. All the perseverance and endless dedication have resulted in this only Indian brewery bringing home Asia Beer Championship 2020 awards by winning Bronze in three categories as one of the top 3 beers in Asia!
The brand has successfully bagged three bronze awards. The 'Hefeweizen' stood out in the Wheat Beer Category that had entries for all wheat beers including Belgian Witbier and American Wheat styles. The 'Sorach Ace Saison' also bagged a bronze in the Saison Category wherein the Saison beer style is acknowledged as one of the most well-regarded and historic styles across craft beers globally. Effigut's was made with rare Japanese hops that added a unique touch, balancing the style well. And last, but definitely not least, the Barrel-Aged Hefty Braggot won the 'Chairman Selection' award in the Experimental Beer Category. This famous winter warmer from Effingut, aged in oak whiskey barrels for a year won several hearts in this category!
The feather in the cap?
The Chairman's Selection is awarded to exceptional examples that meet stringent quality standards in their respective categories! Effingut Breweries truly owned the stage; or let's say the categories by being the only brewery in India to win any awards in this bumpy year!