Cheers to the Mug of Beer
THE BARTH-HAAS HOPS ACADEMY
Dr. Christina Schönberger
Barth Innovations Technical Manager,
Joh. Barth & Sohn GmbH & Co. KG
When we raise our glass and cheer before the first sip of beer, do we stop to think, how this beverage has been delighting generations of drinkers. Are we also aware that there are academies, that churn out professionals who make beer more interesting, tasty and enjoyable. The industry has realised that education on brewing in schools or universities was not dedicating enough time to comprehensively teach all that a brewer should know about hops. Established in 2011, the BARTH-HAAS Hops Academy's Technical Service Department is one such department that decided to train individuals on the intricacies of making hops tastier.
The BARTH-HAAS Hops Academy goes everywhere in the world where hops wisdom is needed. The curriculum of the The BARTH-HAAS Hops Academy is structured in modules dealing with all aspects of hops and hop usage at various levels, providing a comprehensive education on the topics presented.
The modules are further segmented into chapters which delve into the important details required for a thorough understanding. Over time and with continuous brewer feedback, the topics provided in the BARTH-HAAS Hops Academy are being expanded and modules supplemented as needed.
In addition, custom-tailored seminars can be developed based on brewer's specific needs. The different modules are:
MODULE 1, HOPS
Hops are an essential raw material in beer production as these provide bitterness and aroma to the beer and, simultaneously contribute to foam and microbiological stability. They are an agronomical niche product grown only in few areas around the world.
This module gives you an insight into the agriculture of hops and tells you about the importance of this raw material for brewing. You will learn about different hop varieties, growing regions and the various hop products that are nowadays used in the brewing industry.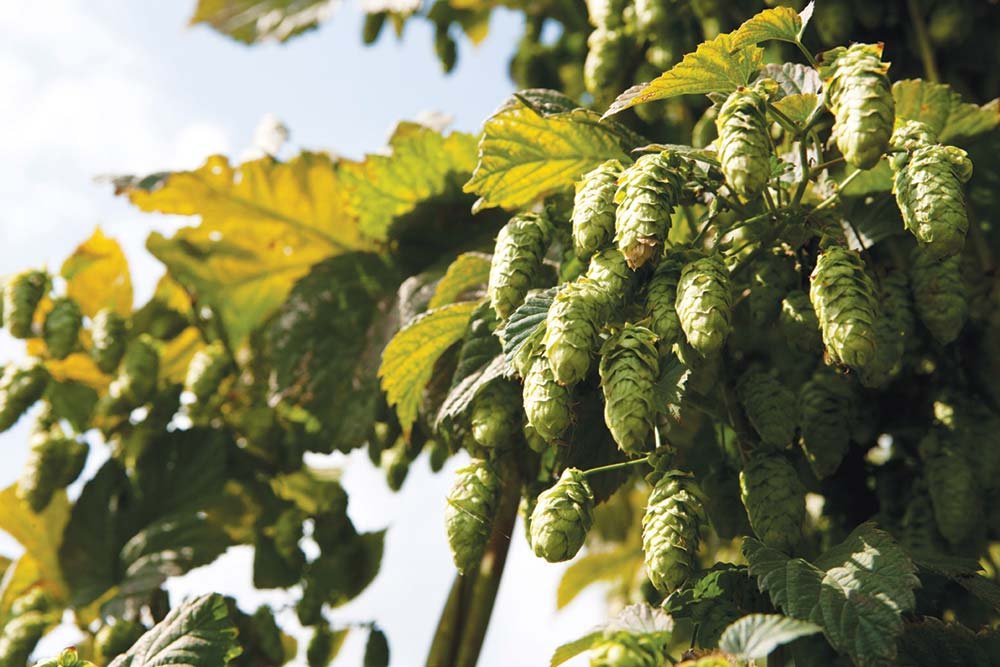 MODULE 2, HOPS IN BREWING
Brewers have access to a large variety of traditional and advanced hop products.
What possibilities do these products offer and what should the brewer observe?
Which product is most suitable for a specific application and why? How much should be added, where and how?
Which are the most important chemical reactions of hops in brewing and how can you take advantage of these or should they be avoided?
This module gives a lot of practical information on the use of hop products. Learn to take advantage of the many fold opportunities that hops offer!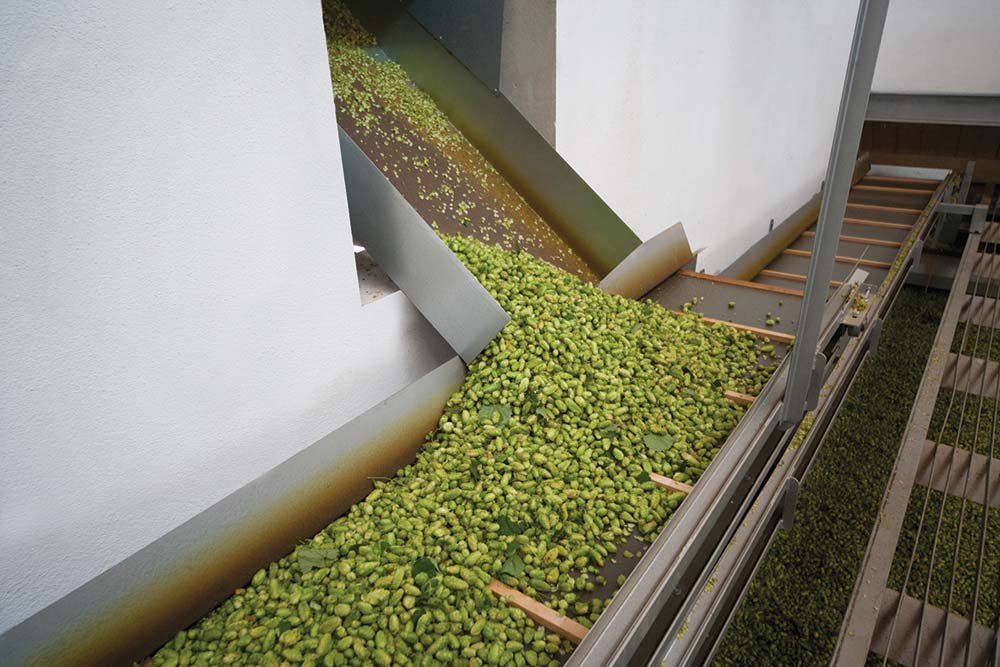 MODULE 3, QUALITY MANAGEMENT AND FOOD SAFETY
As a brewer you must rely on the consistent quality and safety of the raw materials that you use. Compliance with legal standards is paramount.
This module describes the legal framework for hop growing and hop processing. It shows in which way a responsible hop supplier can make sure that his raw material is proper for use in a food industry such as brewing.
Specific laws and regulations on hopping of beer as well as legal requirements with regard to labelling are also covered.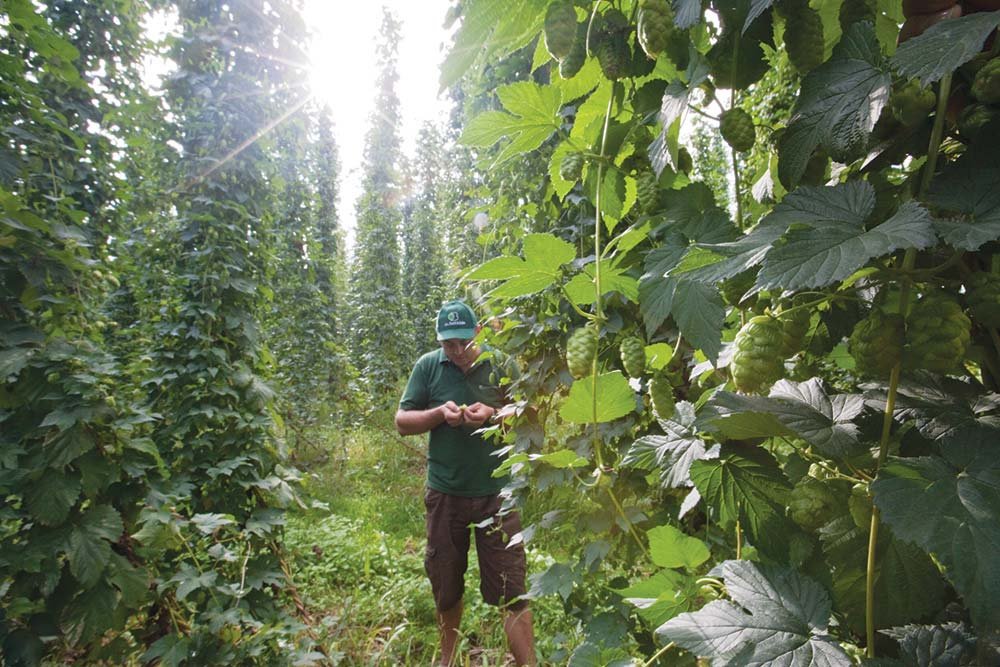 MODULE 4, HOPS ANALYTICS
What kind of analyses are available for hops and hop products? Which are the most important analysis methods? Should the brewer always use a specific method or can an unspecific one offer any advantage?
How can the hop constituents in the beer be analyzed? Which analyses make sense and which methods should be used? What can and what cannot be analyzed?
In this section you will learn all relevant information that is to know about hop analyses.
MODULE 5, SUSTAINABILITY
Sustainable development meets the needs of the present without compromising ability of future generations to meet their own needs (UN, Brundtland Commission, 1987)
As we grow, process and trade with a raw material we have a special responsibility to our environment.
What can a responsible supplier of hops do in order to provide his customers with the most economical, environmentally sound and socially accepted products?
How can we build a sustainable and fair relationship for the mutual benefit of brewer and supplier?
This is a topic that is getting more and more attention!
MODULE 6, HOPS SENSORY
In this this module you will learn how you can influence the quality of the bitterness and you will get an insight into the complex world of aroma compounds. Which hop oil compounds are flavour active? How do different oil compounds interact? Are hop oils prone to harm flavour stability of beer?
Which off flavours can be caused by your hopping regime and are there any possibilities to mask unpleasant flavours with hop products?
How should professional taste panels that concentrate on sensorial properties influenced by hops work?
Hops can be the decisive flavour component in beer! This module will provide a lot of practical advice!
Within our work on sensory training to evaluate hops and hoppy beers we have established the BARTH-HAAS Tasting Scheme. To work with this tasting scheme we train assessors on increasing levels to identify the different aroma descriptions and categories.
MODULE 7, COMMERCIAL ASPECTS OF HOPS
The last years have proven that the hop market is volatile and often unpredictable. What are the factors that drive the market?
In this module you will get detailed information about world hop supply (main growing areas, structure of hop industry) and hop demand. You will learn about hop production costs and other factors that influence prices.
You will receive advice on strategies in hop purchasing: should you rely on the spot market or make forward contracts? What can you do in the case of a crop failure?
With a well laid out purchasing strategy you will be able to overcome adverse market conditions.
Up to know we have run about 90 hops academy programs with more than 2500 participants. We are proud to be in the position to offer our seminars in different languages, be it English, German, Spanish, Portuguese, Chinese or Russian.
The presenters of the hops academy are all employees of the BARTH-HAAS Group with years of expertise in their field, be it brewing, sensory, hop cultivation, hop market or something else. Visit us at www.hopsacademy.com