Bringing the Flavours of Local to Life Through Design – Chaaya Prabhat, Key Visual Designer for Machaa and Veere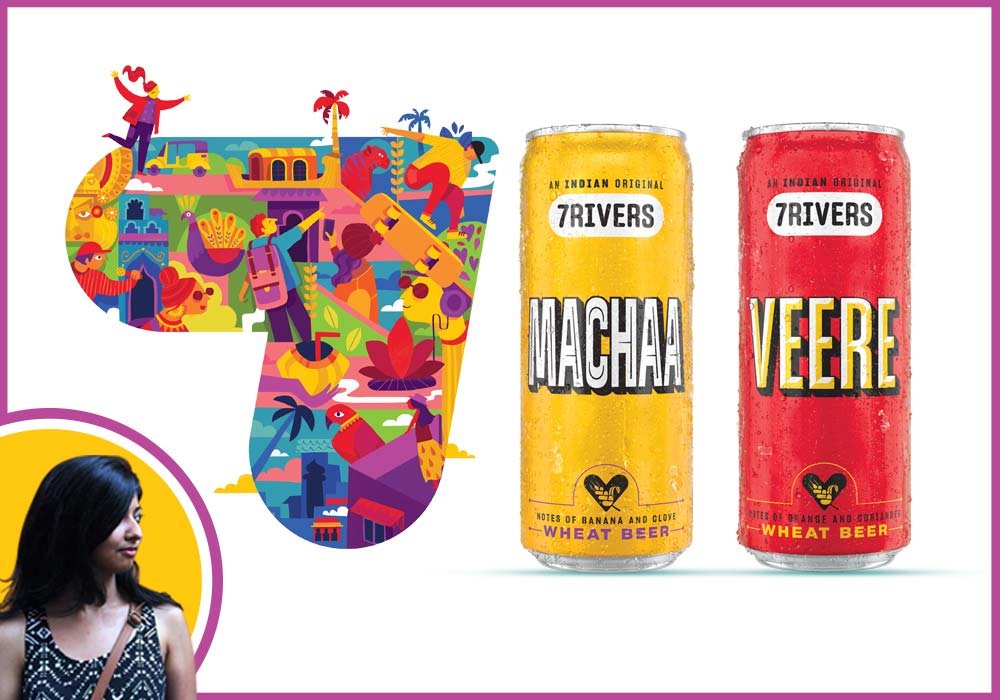 As the craft beer trend continues to grow at a staggering rate, so have the opportunities for today's designers and illustrators. And with reason too, for the more reserved, traditional branding is no longer appropriate branding for the fresh and unconventional recipes inside these bottles and cans.
As such, 2019 has seen many modern craft and specialty beer brands donning a bold, brave and bright persona, backed by equally powerful, playful campaigns with plenty of pride. AB InBev recently introduced two local specialty wheat brews named Veere and Machaa through 7Rivers Brewing Co. its new homegrown brand offering. The beers made their debut against the backdrop of a gorgeously whimsical campaign called "The Flavour of Local" that immediately caught our attention.
Here we are, in conversation with Chaaya Prabhat, an independent, Chennai-based graphic designer and illustrator who was commissioned by AB InBev to do the key branding visuals for this very campaign.

1. Tell us about how you came to discover your passion for design and illustration.
I've been drawing for as long as I remember, and I've loved it. Eventually, this evolved into a passion for digital art, and my interest in design and illustration grew alongside, especially because by then, I already knew I wanted to pursue these interests in a professional capacity.
2. As someone in the creative field, tell us how working independently enables you to explore and create new styles.
When working as part of a studio or an agency, the work is often broken down into parts. This means you are able to control only the part of the project that has been delegated to you. However, when working independently, you have the added benefit of taking a design call that defines the entire project. When it comes to illustrations especially, I have more or less complete freedom to decide how I choose to approach a project.
3. As someone who has been a part of the designing and branding space in India, could you tell us how the panorama has changed in terms of how a brand addresses its customers/target audience?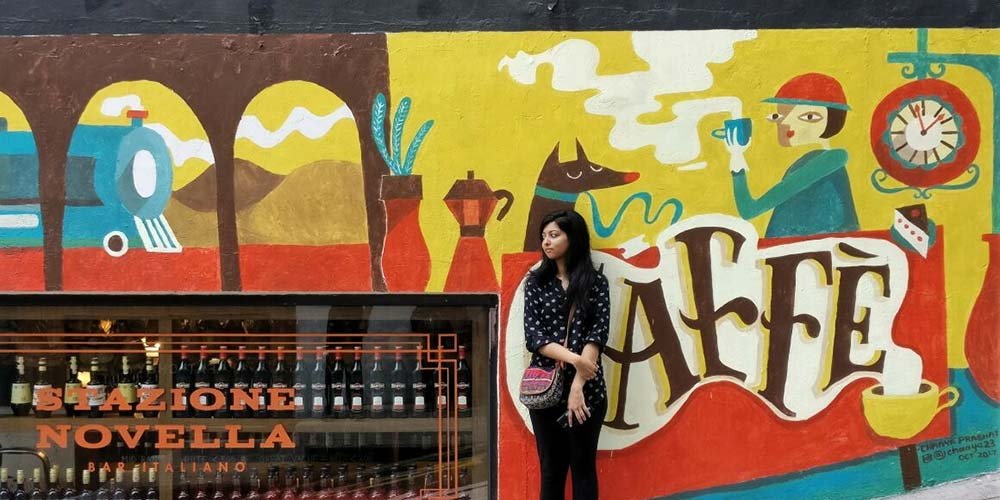 Brands are now able to understand their audience a lot better due to social media, and are often able to interact one-on-one with their audience through channels like Instagram and Twitter. To me, this is the biggest change – one that allows both brands and customers to voice their opinions as well as learn a lot more about each other.
4. How did you land the Machaa and Veere contracts?
I was approached by AB InBev India and Famous Innovations (Mumbai-based agency), who saw my work on social media and thought I would be a good fit for working on the key visuals for their new craft beer brand, 7 Rivers Brewing Co. They were just about to launch Machaa and Veere, their two local beer variants, before they approached me.
5. Please tell us a little bit about how you came up with the key visuals for these two craft beers. What was the creative thought process behind the design?
I was guided by Famous Innovations, who had already worked on the brand's identity. We focused on making the illustrations reflect the brand's slogan "the flavour of local", by illustrating snippets of local Indian elements combined with contemporary elements. It was very important for the brand to bring to life that it was, at its core, very Indian – and this was something we wanted the illustrations to reflect.
6. Could you highlight some of the challenges you have learned to overcome through your years of freelancing?
The biggest challenge I've faced freelancing is having to do everything on my own and having to take the final decision on everything by myself before sending something to the client. This is something I've grown to get used to, and I've even started to enjoy the personal freedoms that comes with it.
7. Could you tell us some of your favourite campaigns/ branding contracts that you've worked on?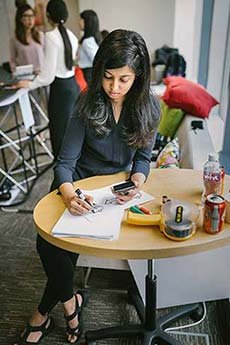 There are too many that come to mind; I don't really have favourites I think! Usually, it's the work I'm doing in that moment or any new project that comes to me. I have a few interesting projects in the making that I hope to share in 2020.
8. What would you identify as areas for beer brands to focus on when planning their creative visual strategy?
This was the first time I worked along with a beer brand, so this is not something that I'm an expert on by any means. But what I've noticed is that the target audience for craft beer brands often happen to be people who have a lot of appreciation for art and design, so focusing on this could be helpful.
9. As a designer, where, who or what do you personally find yourself looking to for inspiration?
I find a lot of inspiration in things around me, animals, strange and unconventional colour combinations: almost anything that sparks an idea, really.
10. How do you evaluate the success of your work?
I'm not sure how to evaluate the success of my work to be honest – I enjoy the process of creating everything, and as long as the process is exciting, I'm happy and satisfied with pretty much any project I take up!