CBMAs Announces Its 2021 'Industry People of the Year'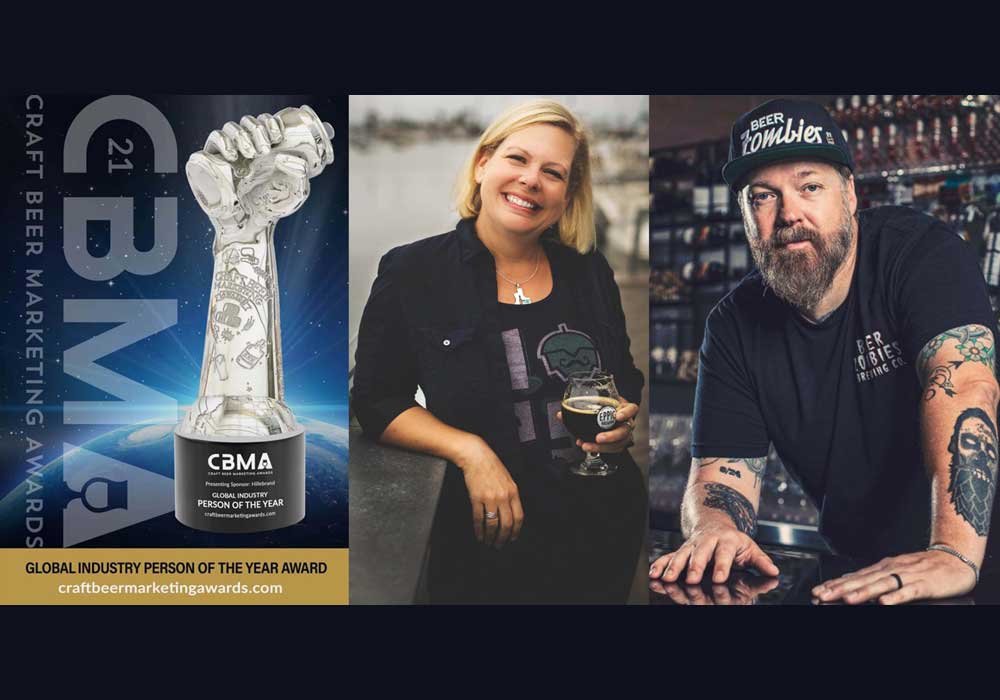 Chris Jacobs and Candace L. Moon voted Craft Beer 'Industry People of the Year' by the CBMAs global judge panel
Craft Beer Marketing Awards (CBMAs) announced its 'Industry People of the Year' awards for the 2021 award season, which concluded recently. The CBMAs awards season begins each September. 'Industry People of the Year' awards are voted on by the global panel of CBMAs judges each year at the end of each awards season.
Chris Jacobs of Beer Zombies Brewery in Las Vegas, Nevada, and Candace L. Moon of Craft Beer Attorney in San Diego, California, were chosen as the 2021 CBMAs' 'Industry People of the Year' by their peers.
"We're proud of the work that Candice and Chris have achieved in the craft brewing industry, and excited to see more than 300 of their peers provide recognition in the form of voting them in as this year's award recipients," said Jim McCune, Co-founder of the CBMAs. Jacobs and Moon will each receive a special global level 'Person of the Year' Crushie trophy—the iconic trophies of the CBMAs, manufactured by the same Manhattan-based awards firm that creates high-profile entertainment industry awards that include the Emmy, Golden Globes and MTV's "Moonman." The "Crushie" award is sculptured to depict a heavily-tattooed arm crushing a beer can as a representation of how breweries are "Crushing It" with their unique and creative beer marketing, branding, and design.
"Beer Zombies have been built on two mottos since day one," Jacobs said. "The first: 'A rising tide lifts all boats.' Being voted by my peers to receive this award goes to show the craft beer community is always looking to lift each other up and goes hand in hand with that philosophy. The second motto I live by is: 'To drink awesome beer with awesome people.' Craft beer is built by passion, love and people, so here's a virtual cheers to every awesome person involved. Look forward to sharing an awesome beer with as many people as I can. Cheers!"
"I am completely surprised and honoured to receive this award from my CBMA fellow judges," Moon said. "Thank you so much!"
The CBMAs recognize over 30 beer-marketing categories that celebrate the best in craft beverages. Hillebrand supports the CBMAS mission to honour individuals and teams who use innovative and creative marketing, branding, fine arts, and design to promote beer industry growth. In its 2021 season, the CBMAS extended into judging hard seltzer, cider, and mead. New categories were added, and the awards competition was expanded internationally. The entries were judged by a global panel of over 300 craft beer professional industry judges.
"We had an incredible panel of beverage industry experts from across the globe this year," said Jackie DiBella, Co-founder of the CBMAs. "Candace and Chris should be so proud to be nominated into the position of CBMAs' 'Industry People of the Year' by their peers! We're looking forward to working with an even larger global judges panel for the 2022 CBMAs awards season."
Chris Jacobs, founder of Beer Zombies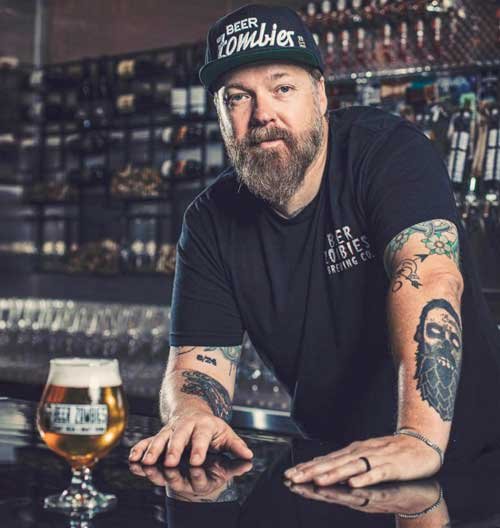 Chris Jacobs is a craft beer ambassador and creator of the Beer Zombies brand. Beer Zombies has evolved to include a merchandise line, draft rooms, bottle shops spread across three states, and a worldwide distributed brewing company.
Chris has received numerous awards and recognitions in the craft beer industry, which include having been voted "Craft Beer Ambassador of the Year" for the state of Nevada. With hundreds of podcast, news, and print appearances, he continues to spread the motto of Beer Zombies: 'Craft Till Death,' with a mix of dark can art and zombie themes.
Candace L. Moon, ESQ., Partner, The Craft Beer Attorney, APC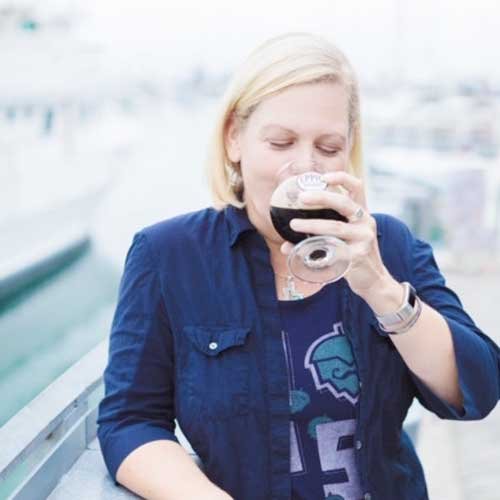 Since 2009, Candace L. Moon, Esq. has actively served over 450 craft beer breweries (which include breweries-in-planning) across the nation. She discovered the need for specialized craft beer counsel while working as a bartender at world-famous Hamilton's while attending law school in San Diego, California. Through her conversations with brewers, she identified that there were no attorneys catering to this legally complicated industry. As a result, Candace formed The Craft Beer Attorney, APC.
Candace specializes in business entity formation, alcoholic beverage law, contract review, trademark law, and general counsel. She is in demand as a guest speaker for brewers' guild and association meetings and craft beer conferences nationwide on matters that include distribution laws and trademarks to ensure clients and breweries-in-planning are complying with industry standards and regulations. She has been featured in newspapers, magazines, television segments, and online content throughout her remarkable career.
Candace received her bachelor's degree from the University of Virginia in Charlottesville, Virginia and her juris doctorate from Thomas Jefferson School of Law in San Diego, California. She served on the Board of Directors for Pink Boots Society and San Diego Brewers Guild. She is a member of several esteemed professional associations, including the Brewers Association and California Craft Brewers Association, and she has received multiple awards and accolades for her work in the industry.
The 2022 Craft Beer Marketing Awards award season kicks off in September. For additional information, visit craftbeermarketingawards.com.
The CBMAs were developed to recognize and award the very best marketing in the brewing industry across the globe. Breweries, their agencies, artists, and marketing partners are invited to enter their top work. For more info, please visit CraftBeerMarketingAwards.com