BW Beerpreneur: DeVANS Is Experimenting And The Market is Thirsty: Prem Dewan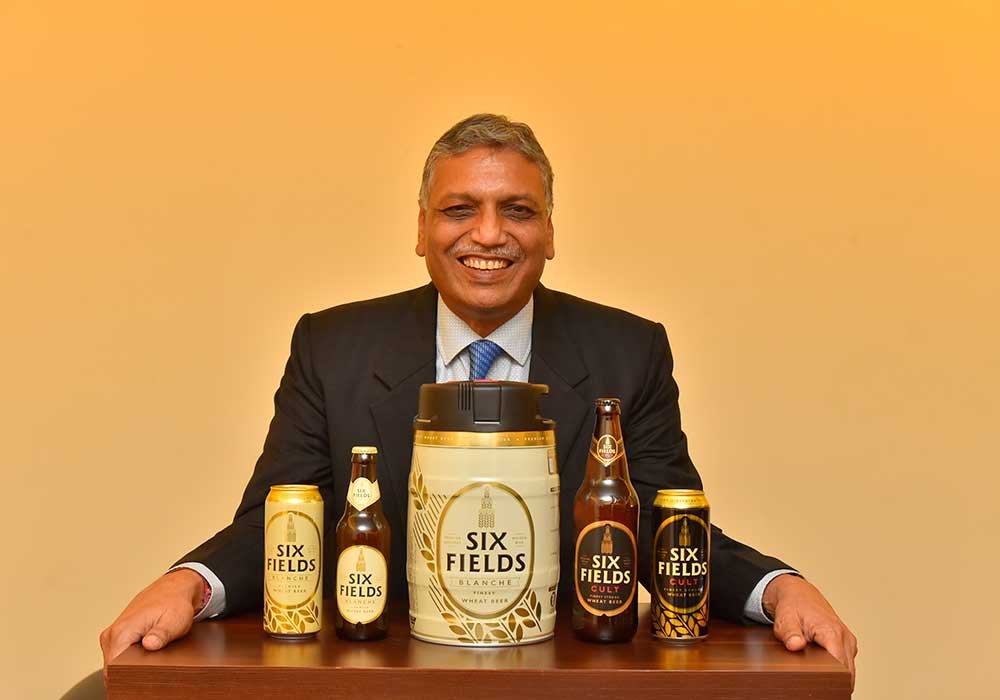 This interview is a part of BW Beerpreneur, a continuing series of interviews with the Beer Entrepreneurs, owners of the beer brands from across the world. Brewer World will share business and personal insights to help build the industry network and consumers to understand their beer well.
DeVANS Modern Breweries Ltd is one of the pioneers of brewing in India, catering to genuine beer lovers with a fine taste. The brand was established in 1961 by Dewan Gian Chand, a pioneer industrialist of J&K, primarily as a liquor bottling plant to which a small brewery was added in 1967. This brewery was replaced by a modern, state of the art green field brewery at Samba on the outskirts of Jammu, which was commissioned in May 2014.
The company also commissioned another green field brewery at Kotputli (Rajasthan) in 2006, which at that time was one of the biggest breweries in the Country and is now also one of the most technically advanced breweries in the Country. This brewery was set up by Briggs India, a wholly owned subsidiary of Briggs of Burton Plc. UK., renowned world over for its expertise in brewing technology.
Over time DeVANS has received international as well as several national acclaim for producing the finest quality of beer. It was awarded the International Star Award for Quality in the Gold Category in the International Quality Convention held at Geneva, Switzerland on Oct. 27, 2008 in recognition of its commitment to Quality, Leadership, Technology and Innovation.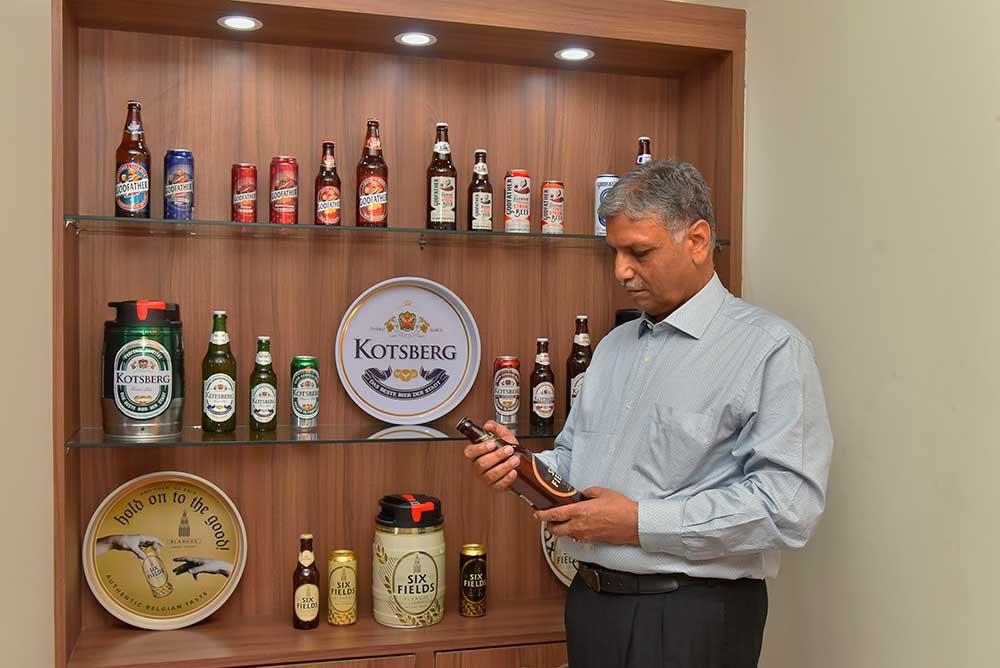 The company currently has its presence in over 20 States in India and is also exporting its beers to more than 8 countries, which includes New Zealand, USA, Hong Kong, Japan etc. DeVANS flagship brand- Godfather Beer is a 30 year old brand which is not only a market leader in many States of India and is also globally appreciated for its unique taste. DeVANS also launched a premium range product, Kotsberg Beer in 2015 which matched the international standards in terms of its quality & packaging. Kotsberg was awarded Best Label Design in 2016 and Brand Promotion of the year–Digital in 2017 by Spiritz Awards.
DeVANS is also the leading manufacturer of quality malt spirits-both fresh and matured- in the country which it sells to major liquor groups all over the country. The company is now looking forward to further expanding its portfolio of beers and bottled liquor to premium and niche segments under the leadership of Prem Dewan. 
Prem Dewan is the Managing Director at DeVANS Modern Breweries Ltd. Prem is carrying forward the legacy of his father Industrialist and liquor baron Dewan Gian Chand. An alumnus of Cambrian Hall Dehradun, Prem Dewan has expanded the reach of the company to New Zealand, Australia, Japan, Singapore, UAE, Vietnam and Hong Kong. Brewerworld got an opportunity to have a conversation with him about his journey and DeVANS. Below are the excerpts…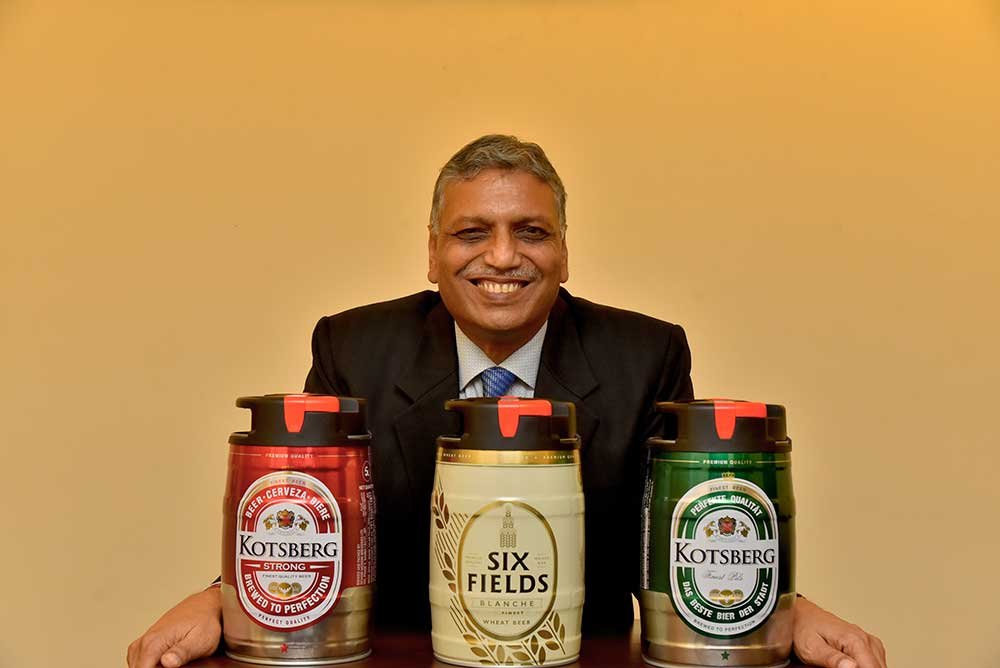 We all know DeVANS, can you tell me a little about the start of DeVANS?
Our founder Dewan Gian Chand started his life as a journalist and ventured into liquor industry in 1942 by opening up two liquor retail shops and a wholesale depot at Jammu. It was a normal jump from there into manufacturing and then a small liquor bottling unit was started on the outskirts of Jammu in 1961 under the name of 'Kashmir Fruit and Chemical Industries' which subsequently was changed to DeVANS Modern Breweries Ltd. The plunge into beer production was taken in 1967 with the commissioning of a small brewery bottling about 3000 bottles per day with a soda water filling machine and with brands like Marshal, Master Fisher, Gold Ribbon. The brewery worked without a boiler till 1978 when the first boiler was commissioned primarily for the manufacture of alcohol! The brewery underwent substantial expansion in the early 70's and has been in regular expansion mode since then.
There is a lot of beer out there, what makes DeVANS' beer different?
DeVANS can say with pride that its beers are second to none on the quality front. We are totally committed to the quality of our products and believe that there are no shortcuts to quality. We have a very robust quality control system coupled with unique beer processing systems and the results are there for all to see. Our beer quality is standard across batches and the freshness of the beers during ageing in storage is probably the best in the industry. We are ever on the lookout for systems to improve the quality of our brands. We are always experimenting with new products and had launched two products in early 2022- both being unique in the sense that they are till date the only products it their segment- Godfather Super 8 with 8% alcohol which is the maximum allowed in beer in the country, and Six Fields Cult which is India's only strong White Beer.
What type of market are you trying to go after with DeVANS' Beers?
We are focusing on the premium beer market for our beers keeping in view our total effort on the quality front. We have totally revamped our packaging and come out with contemporary packaging for all our brands. Our next step would be to focus on the premium on the trade industry with our quality products. We would expand our reach with the introduction of our premium brands in new areas/states this year.
What were your biggest challenges when you started at DeVANS? What are your biggest challenges today, post COVID?
DeVANS was started by my father Dewan Gian Chand in 1961 who can rightly be called the pioneer of industries in J&K. The main challenge we face is our location which is in one corner of the Country with no raw materials and with a very small liquor and beer market. We as such export more than 90% of our production to other States after bearing huge expenses on freight and import levies of the importing States which results in very thin margins. This is a basic fact and we are saddled with it permanently.
We expect bumper sales this year with the expected increase in industry by more than 20% over pre COVID levels. However the biggest challenge now is the substantial increase in cost of all inputs which has put a huge pressure on margins coupled with the fact that State Governments are not willing to give a balanced increase in the rates of supply. This is likely to be a cause of loss to the brewing units who have already suffered during the COVID years as sale of two summer seasons has been wiped out.
What is your favourite part about running DeVANS?
I concentrate on expansion and quality improvements in all spheres whether it is in production, processes, finished products and development of new products. We are always on the lookout for ideas to improve our processes and products. One benefit of being a closely held company is that I have a completely free hand to implement my ideas and have been lucky that whatever we have done till date has paid off. We have launched two new products in 2021 and hope to do the same this year. All our new offerings are targeted at the premium segment. Lately finance has been taking a major part of time due to issues caused by COVID.
Planning to launch any new beer brands?
We are definitely working at it. You should see some exciting offerings from DeVANS in the very near future. We have been working on new products during the COVID times and believe that we now have a couple of winners in our hands. The market is willing to experiment and is thirsting for new offerings.
What DeVANS products do you see bought most often?
We are known for our strong beers and it is these beers which command big volumes. India is a strong beer drinking country where more that 85% of the beer sold is strong beer. We are however not content with just our regular brands and have been improvising in this segment also. About three years back we launched our Godfather Legendary which met with excellent response. Last year we came out with Godfather Super 8 which is the country's only beer with 8% alcohol and the product has again got good response. However, we are slowly shifting out focus to our light beers also and would like to see increasing sales of our Kotsberg Pils and Six Fields, both excellent products in the lager and white beer segments.

What do you do in your free time?
Running a brewery is a full time job and any spare time I get I prefer to spend in the company of my family. Ours is a Jammu based company and staying there is quite relaxing with short distances and low pollution levels. We go on short holidays within the Country which however was a big no during the COVID period.
Which is your favourite brewery?
The Jammu brewery, of course. It is very compact and built to international specifications; and we brew international quality products at that facility. Everything is perfect about that brewery though I wish we had more space.
What is your favourite beer and food pairing?
My favourite beer is of course Six Fields Blanche followed by Kotsberg Pils.  The quality is excellent throughout the year. Food pairing? I am a vegetarian so the ideal food pairing for me for both the beers is cheese and spiced corn- both healthy alternatives!