Briggs Brewery All Set To Woo India With Its Impressive Craft Beer Line-Up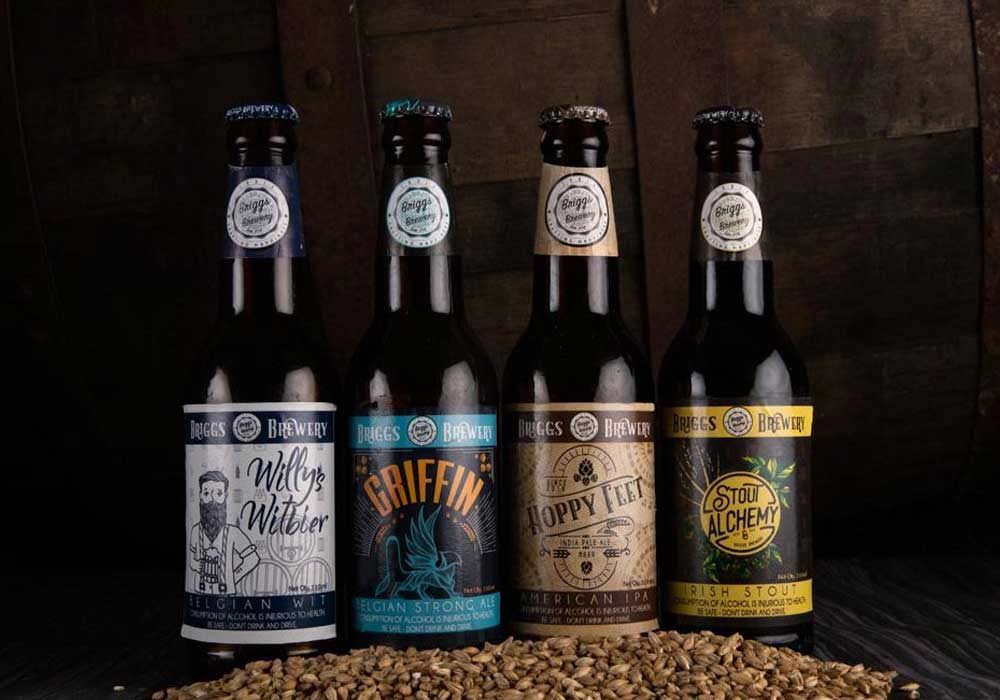 The premier brand to brew within Karnataka, Briggs Brewery is Namma Bengaluru's first homegrown craft-beer label. Created from the simple idea that beer has the power to bring people together, Brigg's brings its own array of unique flavours to an international collection of craft beers.
The inception of Briggs came about around 2 years ago, when its founder Hari Singh, a formidable player in the city's growing brewery/ craft beer industry, was looking to actively diversify into other opportunities and verticals, mainly investing in the microbrewery segment. Together with Pratik Bagmane, a coffee planter and owner of estates in Chikmagalur, boasting a rich 250-year heritage, Briggs Brewery was conceptualized. While Briggs has already kickstarted operations in Bangalore, Hari also plans to expand across India and the rest of South-East Asia.
Briggs embodies the same passion and creativity in each of their cold brews. The time-tested flavours of Belgian Wit, Irish Stout, American IPA and Belgian Strong Ale are given fresh new twists with secret spices, gorgeous aromas and the perfect flavour palette.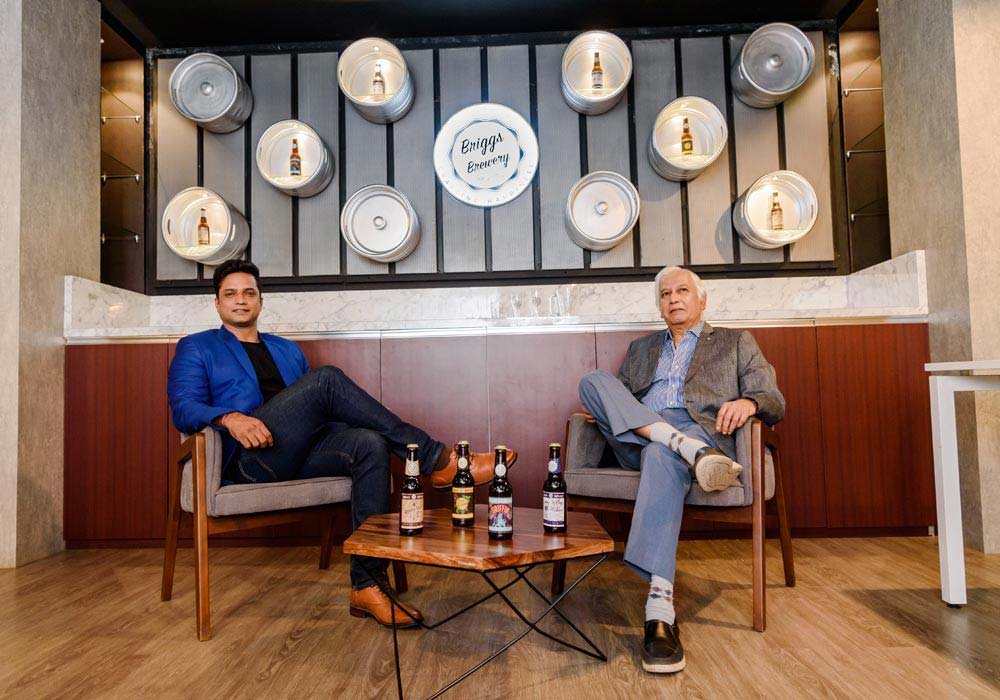 Founded by people who bonded over their immense love for beer, Briggs Brewery believes that the best stories unfold over great beer. The name is derived from old English and translates roughly to "bridge dweller". The brand hopes to serve as the bridge between your stories, serving the perfect mug of cold beer while you swap conversations and build relationships.
Briggs has four signature flavours that are offered. The details of the flavours are as follows:
1. American IPA: Hoppy Feet
The moderate to highly bitter beer gets its signature dryness from the American grown hops used to brew them. It is a full-bodied, golden beer that has a resinous flavour and has a piney or floral aroma.
Perfect for colder seasons, this strong flavoured beer offers a unique drinking experience. This is what has elevated it to become America's favourite beer.
2. Belgian Wit: Willy's Witbier 
One of India's best-selling craft beer varieties, the Witbier originated from an age-old tradition of spicing local beers with Coriander and Orange peels in the farmlands of Belgium.
Literally translating to "White" beer, this is a light coloured, light-bodied drink with a low bitterness profile. Their rendition of this classic uses malted and unmalted wheat, oats and a secret blend of spices to give it a signature hazy white look and unique flavour.
3. Belgian Strong Ale: Griffin
Visually similar to the Belgian Witbier, the Strong Ale has a higher alcohol content yet is delicately flavoured. Fruity, with an artfully balanced hop flavour and aroma it suits a wide variety of palettes. This beer has a hint of spiciness and a dry finish.
4. Irish Stout: Stout Alchemy
This full-bodied black beer has a deep flavour of roasted barley with hints of chocolate, caramel and coffee. A moderate degree of roasted malt aroma combined with the medium to medium-high bitterness of the hops gives the stout it's character. The dark chocolate or roasted-coffee like flavours lingers after the beer is drunk. This particular variant is currently not out in the market but is expected to be released shortly.
Where Can You Find Briggs' Craft Beer?
Briggs is a firm believer in the fact that beer lovers must have access to craft beer at all times. As such, Briggs will also have bottled beer and kegs, along with their establishment setup. This would allow for better access to good quality and affordable beers, taking advantage of a gaping hole in the current market.
Except for the Irish Stout, which is yet to be released, the other three variants are currently available as bottled beer in Bengaluru at Tonique Liquor Store and will be rolled out to MRP retail outlets by next week.
You can also find these on tap at the following restaurants:
Tavern bar, Indiranagar 
Plan b, New BEL Road 
Chapter One, New BEL Road 
1Q1 Bar and Kitchen, Infantry Road