Brewer World Celebrates International Beer Day In Style!
To many people, today is just another day.
But to beer lovers, it's almost a day of worship. It's the first Friday of the month of August – and that means it's International Beer Day, guys!
When it began in 2007, it was just a small celebration that was started at a Californian bar in Santa Cruz by co-founder Jesse Avshalomov and a posse of beer-loving pals.
Today, thirteen years later – it is the day when thousands of beer pubs, bars, breweries and microbreweries, brewers and beer brand owners, and beer-loving consumers across over 200 countries in the world, unite to raise a toast to the world's third largest popular beverage in the world: Beer.
Now you may be thinking: is that relevant in 2020? More importantly, can it?
Well, traveling this year is certainly out of question but celebrating our love affair with beer isn't – definitely not when it goes back 9000 years!
As the tradition goes, there are three ways to hold a celebration that's worthy of International Beer Day and here is a guide on how to do it the right way in 2020 while social-distancing:
Drink good beer with good friends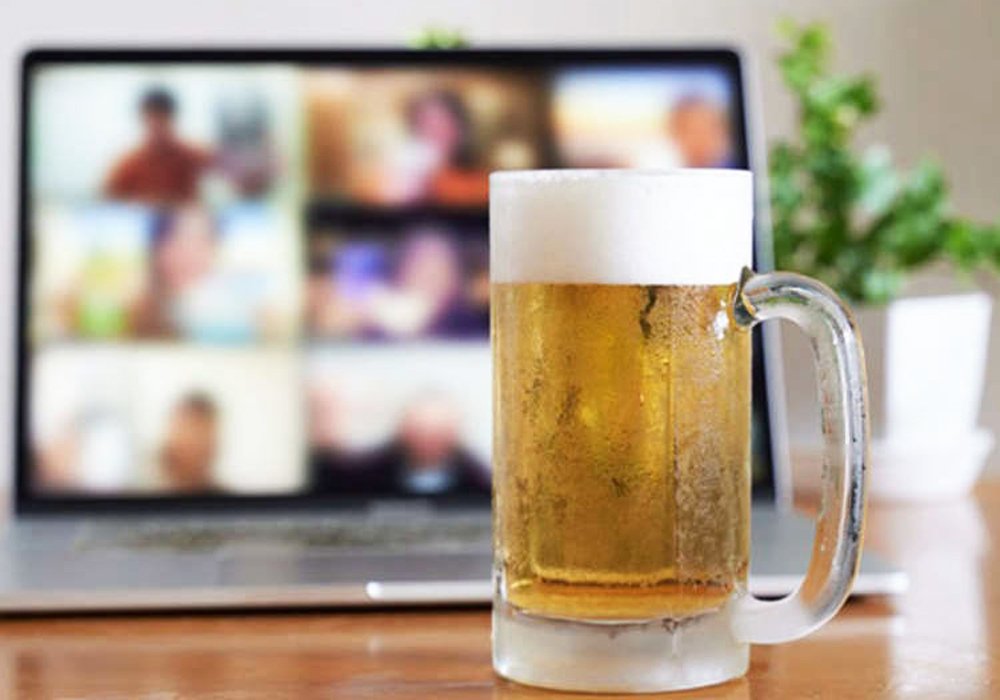 It's officially against the rules to spend International Beer Day by yourself. While drinking beer is of course, the most important part of celebrating International Beer Day, beer is always the best when you have some company to go with your brews. So organise an online virtual party (check out our guide on how to quickly set up one!), drag your friends onto Zoom or WhatsApp and raise a toast to your favourite alcobev!
Show some love to those who make and serve you beer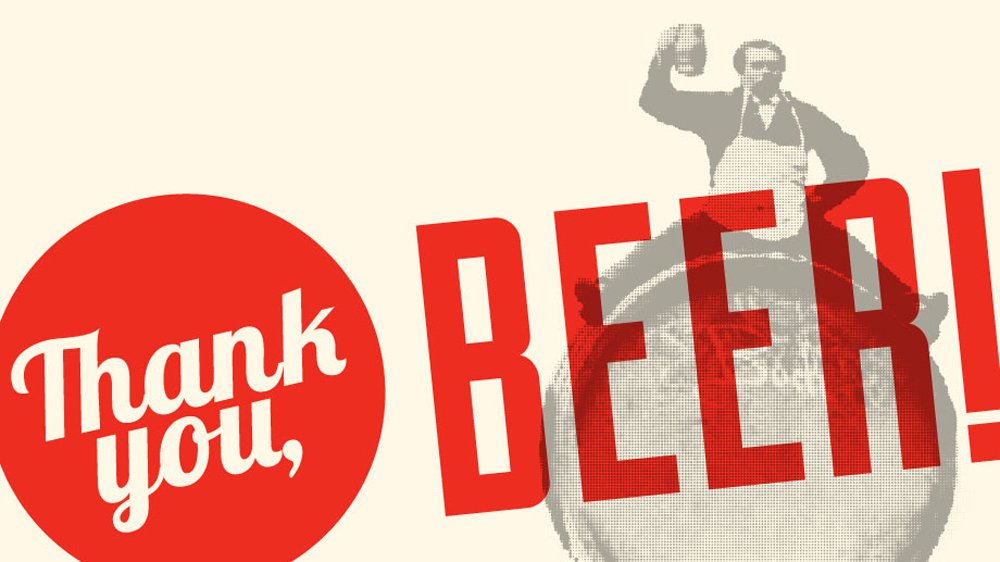 Whether it's beer brewed by your local microbrewery or your favourite go-to brands that always find a place in your fridge – thousands of men and women of different cultures and nationalities around have invested time, dedication and lots of love brewing so many different styles of beers for us to enjoy. So this day, take a moment to let these people know how much you appreciate their labour of love.
Make a call or do a social media shout-out, leave a tip or just say thank you: but ensure you let your brewers, the microbrewery staff and your brands know you love them.
Gift a buddy some beer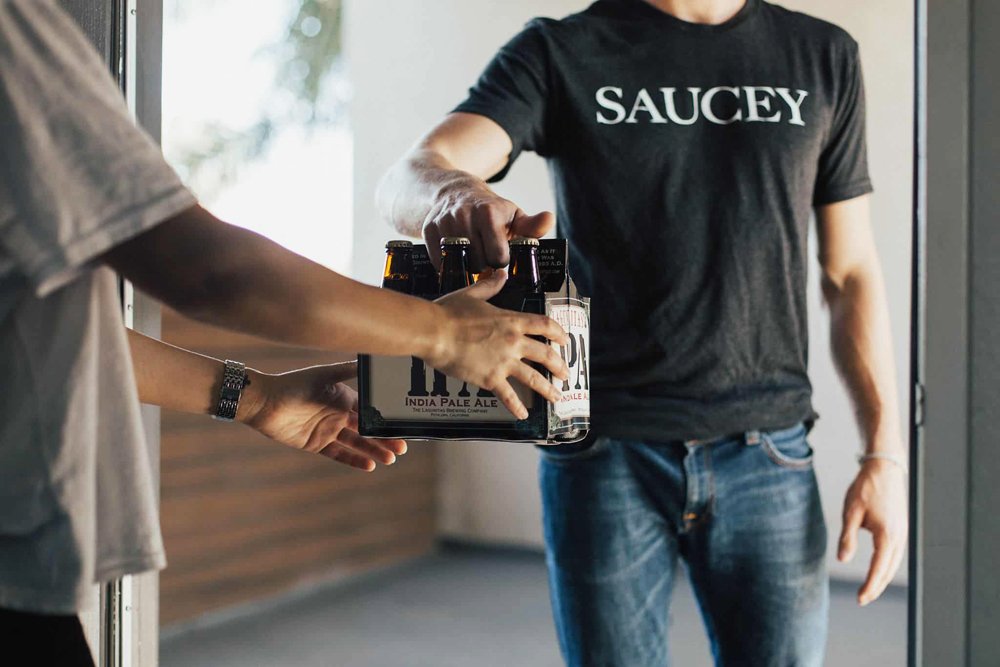 If you're a true beer lover at heart, you know by now that beer tastes way better when someone buys you one. It only makes sense that the tradition demands us to buy our friends some really good beer!
When you present the beer, remember to say the traditional words of beer-giving: "I bring you the gift of beer."
Giving and receiving the gift of beer makes the world of beer and beer lovers a much warmer place.
Try something new!
The world of beer is enormous and we get it: it can be overwhelming. But as tradition goes, International Beer Day is all about erasing divides – whether regional or cultural, by celebrating beers of all nations and cultures on this one remarkable day.
So if there's ever a perfect time you treat your taste buds to a new flavour or style it would be today! Stock up on some new brands, get out your growler, head over to a watering hole you haven't been to before and ask for what's on tap! Remember, beer lovers, variety is the spice of life (and by life we really mean beer)!
How is Brewer World celebrating International Beer Day?
As India's first-of-its-kind beer and brewing platform, Brewer World has decided to go big and how!
We took a one-day affair and made a massive, pan-India, 7-day social media party out of it to ensure that this 2020 – beer lovers in India enjoy a larger-than-life celebration bustling with lots of happy noise, activity and cheer!
Here's a preview of what's brewing!
Contest Marathon featuring:

The King of Beers himself – Budweiser Beers
The homegrown local beer with a roar – Simba
The beer that brings out the beer-loving monkey in us all – Bira 91
Namma Bengaluru's most revered breweries – Geist
Mumbai's beloved local craft beer brand – Kadak (in association with Finch Brewhouse, Mumbai)
Asia's largest microbrewery – Byg Brewski
The Craft Beer Capital of India's favourite brewery – Briggs Brewery
Bengaluru's very own slice of German beer-heaven – Biergarten
The local beer that stands for today's buzzing youth – BeeYoung
Prizes to be won:
Budweiser Streetwear Co. merchandise
Tonnes of crates of Simba beers
Bira 91 beers & growlers
Fabulous, just-launched growlers from Geist
Some really Kadak craft beers and merch
Delicious beers and a knee-weakening tour of Byg Brewski (did we mention it's Asia's largest microbrewery?)
Exclusive hampers from Briggs Brewery
Branded beer-takeaway giftboxes courtesy Biergarten
Hampers and goodies from BeeYoung
International Beer Day comes once a year. Celebrate it with beer and spread the love: that's the one and only way to do it right!
As the popular saying goes: "There aren't a lot of things the whole world agrees on, but enjoying beer is one of them – so let's all raise a pint this Friday to Beer, a drink that brings the world together."
So spread the word and don't forget to participate in our International Beer Week celebrations! And last, but certainly not the least: a very happy International Beer Day, guys! Drink good beer and celebrate responsibly!