The Story Behind Blueberry-Vanilla Cream Ale: Shakesbierre Brewpub's Most Exotic Beer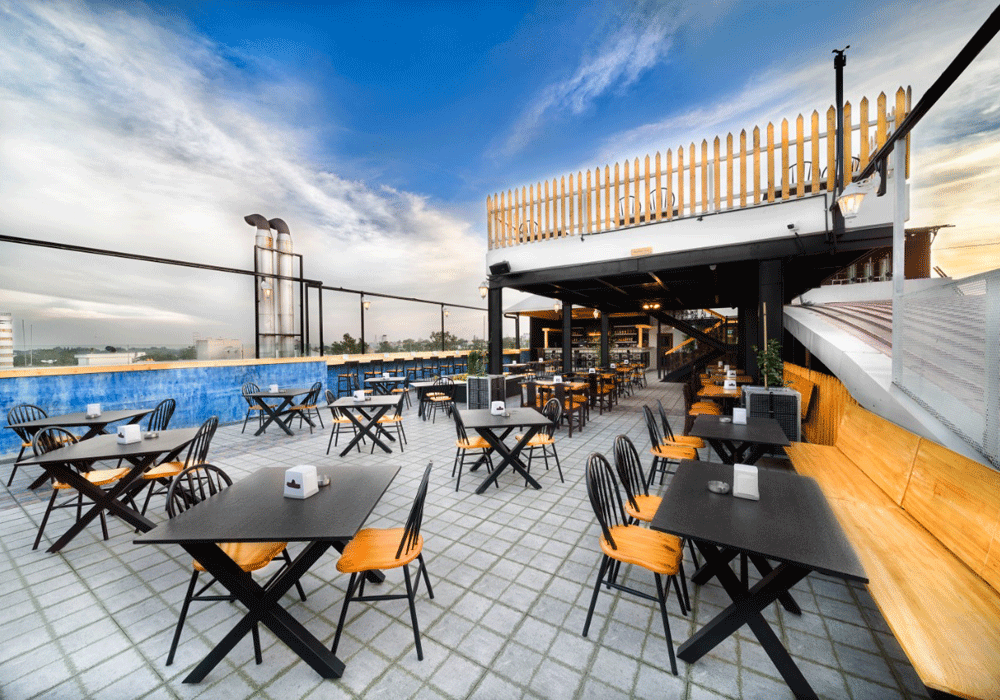 Over the past three years of their existence, ShakesBierre Brewpub & Kitchen in Bangalore, has carved out a niche for itself when it comes to craft beers. They serve the classic wheats, IPA and also the stout. However, one beer has maintained an iron grip among the entire array of beers at Shakesbierre – The exotic Blueberry-Vanilla Cream Ale. It is one of the most intriguing beers that you'll ever come across in modern times. It is also one of the most sought-after and best-selling beer styles in the brewpub. But how did the brewery get there?
Umang Nair, Brewmaster at Shakesbierre, brewed the first batch of Blueberry-Vanilla Cream Ale back in the year 2018 which resulted in instant success. Ever since, the specialty Cream Ale went through a few changes throughout the years to enhance its drinkability and add more to its vibrant fruity character. With its bold fruit forward flavours, Blueberry-Vanilla Cream Ale is brewed with a lot of exotic ingredients. Eventually making it one of the most expensive beer styles that Shakesbierre has come up with.
Innovation is at the heart of Shakesbierre. That being said, their specialty Cream Ale is not just a combination of ingredients put together for the sake of brewing a flagship beer. There's more to it than what meets the eye. The grist comprises wheat and oats to give the beer a fuller mouthfeel. To make it more richer and fuller, lactose is added further. About 20 Kilos of fresh blueberries are added in during the brewing process to ensure the Cream Ale gets its signature identity. Apart from the ingredients mentioned, the final touch comes in with the addition of vanilla beans to the fermented beer to add a new dimension.
With its inviting flavour of vanilla, blueberry combined with a fluffy mouthfeel lent by wheat, oats and lactose, the Cream Ale creates an impression of biting into a Blueberry Cheesecake. With a whiff of vanilla on the nose, fruitiness on the tongue and a creamy texture, it is truly a world-class beer. It also is a technically challenging beer for its sheer complexity. Appropriately named as "Taming of the Brew", its cult status has grown steadily with positive word-of-mouth among the masses. In fact, the brewery does next to no marketing or advertising. Despite it, Shakesbierre has managed to build their own loyal fan following, with constant innovation.
What turned out as an experiment has eventually transformed into a full-fledged beer among the craft beer community. Blueberry-Vanilla Cream Ale is a must-try beer, curated for the masses. It clearly stands out among their line-up of craft beers. If you haven't tried it out, it is only available at Shakesbierre Brewpub in Bangalore. Let us know your thoughts in the comments section below.