Bira 91 Partners With VAHDAM® India To Launch The Chamomile Tea Lager, A Limited Edition Beer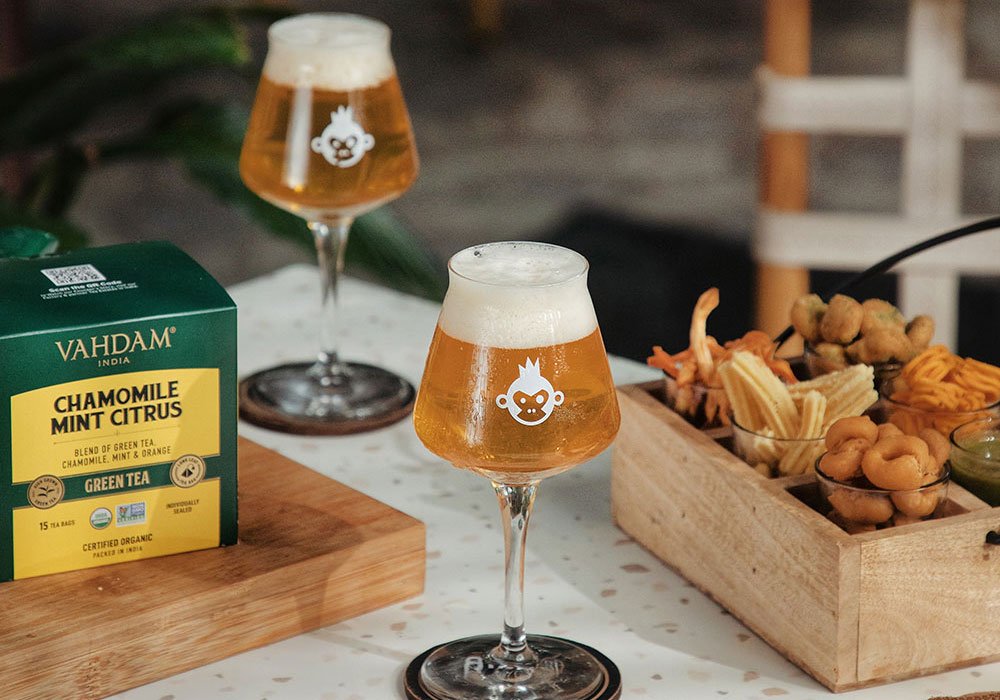 Bira 91, world's fastest growing premium beer company has partnered with global wellness brand, VAHDAM® India to launch the Chamomile Tea Lager, a one-of-a-kind tea-based beer. Brewed to perfection, the beer is a unique rendition that takes the flavor innovation game in the industry to a whole new level and will be exclusively available at Bira 91 Limited Release Taproom in Koramangala and Bengaluru International Airport starting September 8, 2022.
The Chamomile Tea Lager has been brewed with a special blend of high-quality green tea, pure chamomile, and dried orange peels, which makes this beer crisp, zesty and refreshing. The beer is extremely sessionable, easy to drink and an ode to the comfort we seek in a hot cup of tea on a rainy day, or a chilled beer after a long day's work!
"VAHDAM® is excited to partner with Bira 91, a brand which has revolutionized the beer category in India and built a diverse portfolio of beers. With consumers penchant to try new flavors and combinations, I'm looking forward to consumer's response to taking teas to the beer space" – Bala Sarda, Founder, VAHDAM® India
"We are extremely excited to partner with VAHDAM® India and bring a concoction of two of India's most loved drinks, Tea and Beer, the Chamomile Tea Lager. At Bira 91, we believe in forging partnerships with like-minded, homegrown brands that are working towards pushing the envelope to curate bespoke experiences for consumers." – Ankur Jain, Founder and CEO, Bira 91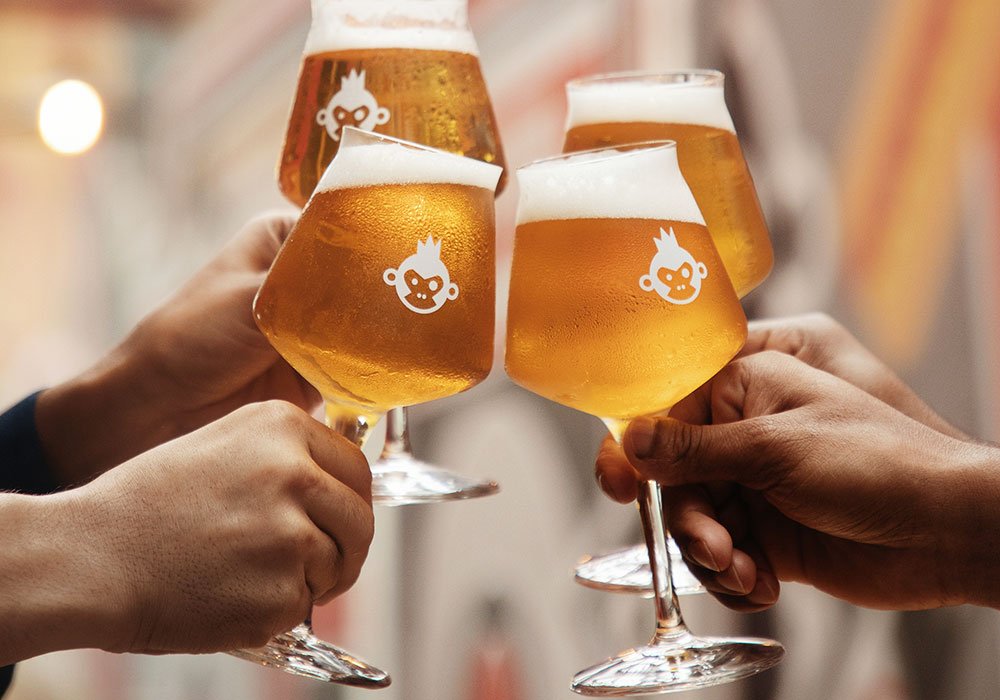 The Chamomile Tea lager was launched at Bira 91 Taproom in Bangalore on Sep 8, 2022. Bira 91 Taproom is the company's innovation hub where a new beer is released every week.
---
About Bira 91:
A refreshingly modern beer brand, Imagined in India, Bira 91 aspires to bring flavorful beers to the new world. As one of the fastest growing brands in the world, Bira 91 has built a diverse portfolio of award-winning beers, one for every occasion, and aims to drive the global shift in beer towards more color and flavor. Bira 91 is now enjoyed in over 550 towns and cities spread across 18 countries and brews its beers across four breweries in India. Bira 91 has its flagship taproom in Bengaluru, where it releases one new experimental beer every week, paired with its curry-shop menu. Bira 91 also offers branded merchandise across categories such as glassware, apparel, and gifts, to make every day a lot more playful. Established in 2015, Bira 91 is driven by a dynamic team of over 600 passionate beer lovers and is backed by Sequoia Capital India, Sofina of Belgium, and Kirin Holdings of Japan.
About VAHDAM India:
VAHDAM® India was founded in 2015, by Bala Sarda with a mission to build a home-grown Indian brand for the world. With direct sourcing from farms & estates across India, in-house manufacturing in their 100,000 sq. ft. BRC Certified state-of-the-art facility, local distribution in key markets like the USA, Canada, Europe, strong customer love and organic endorsements by global celebrities like Oprah Winfrey, Mariah Carey, Martha Stewart & more, the company is executing a unique digital playbook of creating strong & scalable consumer brands globally. The company has raised over 290 crores in funding and gets ~95% of its sales via online channels. It is a Certified Plastic Neutral and Climate Neutral brand and directs 1% of its revenue towards the education of its tea growers' children.