Bira 91 Celebrates IPA Day In Style By Introducing 6 IPAs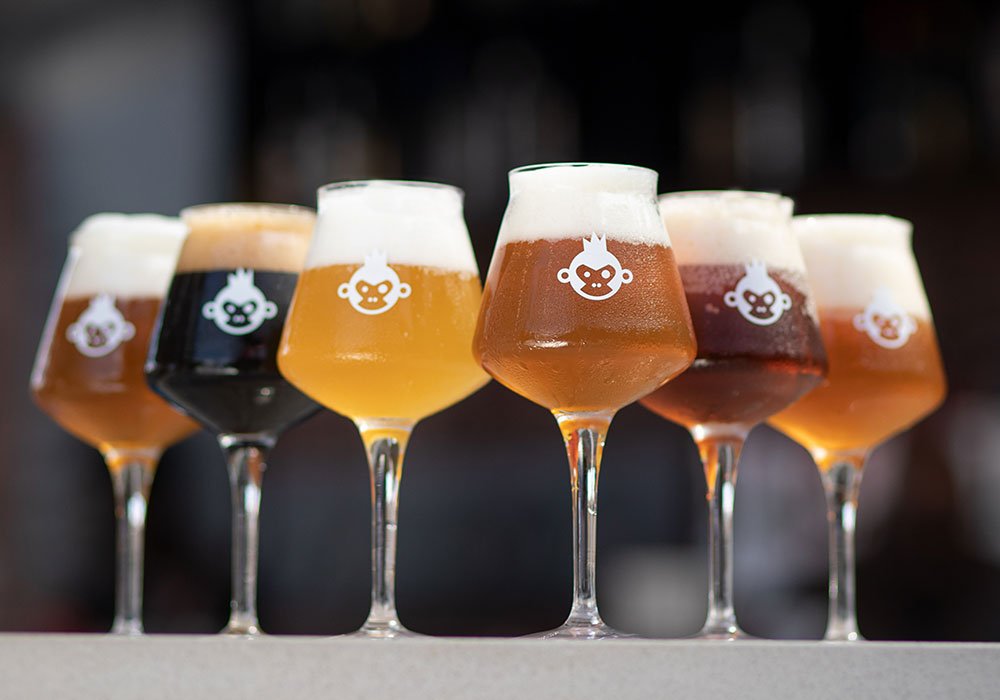 Bira 91, the world's fastest growing premium beer brand, celebrates the IPA Day in style by launching six new IPAs across their Limited Release taprooms in Koramangala and Bengaluru International Airport. These newest innovations on tap will be paired with Bira 91's exclusive 'Curry Shop' menu curated by celebrity Chef Vicky Ratnani. Imagined in India, Bira 91 aspires to bring flavourful beers to the new world. To honor the IPA's across the globe, Bira 91 has handcrafted a variety of IPAs which will be pouring up until the 18th of August or until the taps run dry.
As one of the fastest growing brands in the world, Bira 91 has built a diverse portfolio of award-winning beers, one for every occasion, and aims to drive the global shift in beer towards more color and flavor.
Curious to know more about their IPA line-up? Read more down below.
IPA Week Line-up
1. Huell Melon Wheat IPA
Wheat IPAs combine the taste of an American IPA with a wheat beer's crisp, 'zing' to create hoppy goodness in a glass!
ABV: 6% | IBU: 40
2. West Coast IPA
The West Coast IPA was the beginning of the fruity hop explosion. This style gets credit for exploring the rowdy, fruity flavors in hops, while shedding some of the bitterness. That's not to say that West Coast IPAs aren't bitter; they are. But that bitterness is balanced with an exceptionally clean, crisp body, higher carbonation, and big tropical fruit notes (It is a "West Coast" IPA, after all).
ABV: 6.5% | IBU: 45
3. New England IPA
A New England IPA is a style of American IPA that features an intense, tropical fruit centric, hop aroma and flavor. It's heavily dry hopped to the point of being hazy and has a fuller body, smoother flavor, and less perceived bitterness than typical IPAs.
ABV: 6% | IBU: 35
4. Bajra Brut IPA
A Brut IPA is a fizzy, champagne-like and light-bodied beer with plenty of hop aromatics. This new style of IPA is named after the word 'brut' used in the champagne world to describe how dry the wine is.
ABV: 5.5% | IBU: 45
5. Black IPA
Flavors of roasted coffee, accompanied with the bitterness of hops. This beer contrasts its dark appearance with the fresh aroma that is perceived in its foam.
ABV: 6% | IBU: 50
6. Pomelo IPA
Session 'Indian' Pale Ale with refreshing aromas and juiciness of pomelo, balanced with American tropical and aroma hops, and mosaic hops from the Northwest United States.
ABV: 4.5% | IBU: 30
Offers on these IPAs will run from 4th-18th August.
Hoppy Hours: 1+1 on all limited release IPAs
IPA + Food Pairing Combos
Curry Bowls + IPA Pints starting at Rs. 549
Pizzas and IPA Pints starting at Rs. 599
All of their IPAs were launched during a tasting session hosted by Harshvardhan Jadhav and Akash Hirebet at Bira 91 Taproom in Koramangala. 'Limited Release IPAs' are now pouring at Bira 91 Taproom in Koramangala and Bengaluru International Airport and will be available till stocks last.
Not sure which one's for you? Headover to your nearest taproom and see for yourself!