"Bengaluru Is To Craft Beer What Tuscany Is To Fine Wine": Maka di Co-founders Ecstatic About Coming To India's Beer Capital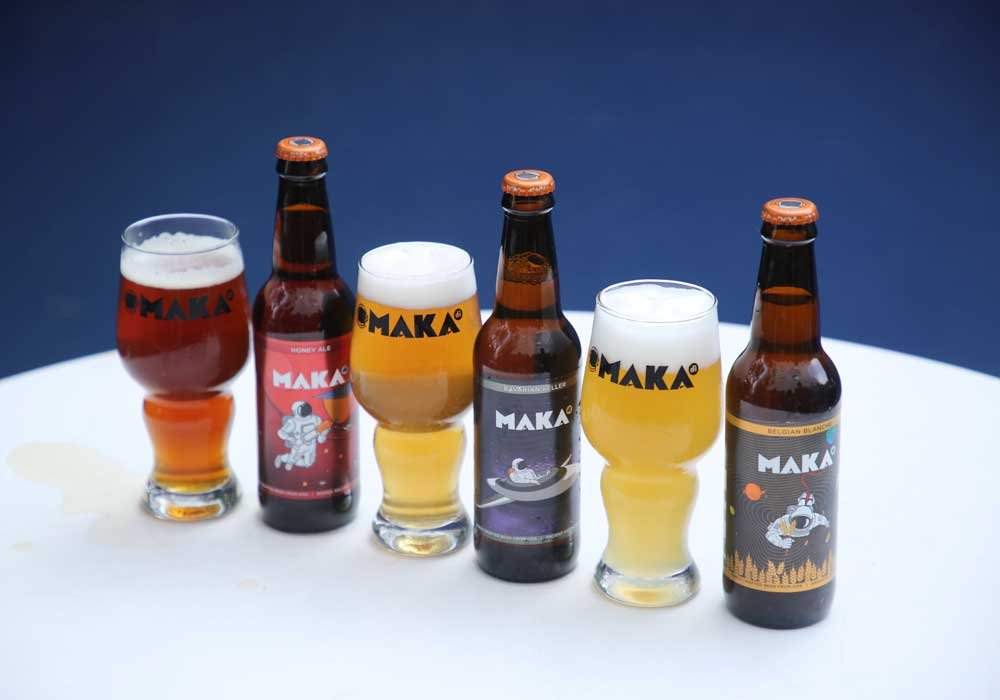 Last October, Goa-based Latambarcem Brewers made headlines as they unveiled their much-awaited bespoke bottled craft beer Maka di. An exciting curation of five international-level beer styles fused with vibrant, flavoursome ingredients sourced from all over the world – the brand has now travelled from India's tropical paradise of Goa all the way to the Beer Capital of the country – Bengaluru!
"Bengaluru loves its beer – and not just any beer. Bengaluru is to craft beer what Tuscany is to fine wine. They understand the nuances of this craft and beer notes that make it what it is, appreciating the finer points like colour, aroma and body. This makes entering the Bengaluru market, both a challenge and an opportunity." – Aditya Ishan Varshnei, Co-founder and Chief Executive Officer, Latambarcem Brewers.
Three of Maka di's variants – the Belgian Blanche, the Honey Ale and the Bavarian Keller – are now available across 30 stores and counting across the city.  "We are adding stores repeatedly. Our store indicator map on our website and Instagram highlights have a list of stores and that gets updated regularly," says Aditya Ishan, co-founder and Chief Executive Officer, Latambarcem Brewers.
What is the brand's mantra when it comes to tackling heavy competition in a landscape that has and is continuing to witness the frequent entry of new beer brands?
"It's fairly simple: Research and innovation, thinking out of the box across research, marketing as well as sales and branding," says Anish Varshnei, co-founder and Chief Production Officer, Latambarcem Brewers. "Engaging with craft beer lovers and offering them the best of what the world, India – and even Goa, our home base has to offer. But the main mantra is to learn constantly from our consumers and matching up to their expectations. Everything that we ever do will be based on these founding principles."
"We respect all craft brands and join hands with them in changing the beer-drinking culture of this country to elevate this genre of beer enough so it dominates the market. Our biggest competition is with ourselves and the challenge is to make ourselves better." – Anish Varshnei, Co-founder and Chief Production Officer, Latambarcem Brewers.
Curious to know more about the Bengaluru launch and of course, Maka di's future plans for expansion, we interviewed both Aditya Ishan and Anish to divulge some insights.
1. Two months after its launch in Goa, Maka di announced its arrival in Bengaluru, a city that has plenty of beer brands (craft and commercial, both) competing to stay on top of their game. Please tell us what factors made you pick this city as your second for expansion?
Aditya Ishan: The choice of Bengaluru to be the first city outside our home base of Goa was natural. As we say, craft beer from the land of good vibes had to go to the land of craft beer. Bengaluru has led the way in developing and expanding a very vibrant craft culture and this energy has become infectious throughout the country. Bengaluru has, without much argument, the country's most knowledgeable and discerning craft beer connoisseurs. Their presence encourages the multitude of craft breweries to constantly engage and challenge this community. Maka finds this environment very encouraging. As a craft beer brand manufactured in a full-scale brewery as opposed to a micro-brewery, we would like to play a significant role in the bottled craft space, and use our research and innovation to offer new variants and products for Namma Bengaluru.
2. How has the crowd in the Beer Capital responded to Maka di's beers? Is it very different in comparison to the way Goa responded to the brand?
Anish: If one goes by the responses we have had on social media to our launch and our variants, we have reason to be very optimistic. Of course, our presence in Goa helped create a much-needed market awareness coupled with the fact that Goa is a much-sought-after destination of Bengaluru folks. Through November and December, many of them tried Maka on their visits here and also took some bottles back. This word of mouth awareness also played a big role in making Maka ready for Bengaluru.
3. What are some of the parameters that a bespoke craft brand like Maka di uses to measure success and performance when launching in a new city?
Aditya Ishan: While sales figures are a conventional barometer, we feel that a true picture of the success of a brand like ours has to be gauged across other parameters as well. Some of them, in our opinion, would be:
– Making our unique beer variants popular: we will measure success from the response we get to the effort team Maka put into its research, on innovation and merging international styles with home-grown ingredients. If our ales and lagers become the go-to variants in the craft beer segment, that will tick one of the more important boxes for us.
– Making Maka an everyday drink with meals: We are proud of the fact that our beers are made to pair with cuisine, Indian and international. We would like our beers to be a part of every-day as food companions. We will measure success when we become a part of Bengaluru's culinary culture as well.
4. Please highlight what Bangaloreans can expect to look forward to from Maka di in the near future. Are there new beers in the pipeline?
Anish: At any given point of time, our R & D works on 50 potential beer styles The universe of just the Ales and Lagers is huge and are parallel universes by themselves. We will look at IPAs too. At this juncture, we are in no hurry. Our first task will be to establish the existing styles in the Bengaluru market.
5. What's next for Maka di?
Aditya Ishan: We are working on expanding to other cities. However, we would like to keep those plans to ourselves for the moment. Once our plans of expansion are finalised, our fans will be the first ones to know about them!
Made with the best possible natural ingredients sourced from around the world and backed by sound, superior brewing technology with processes that are environmentally sensitive and community-focused, Maka di's beer range currently boasts five exquisite variants of which three are currently available in the city. These are:
i) Honey Ale: A traditional amber ale injected with tonnes of wild honey, straight from the Jim Corbett National Park.
ii) Belgian Blanche: A rich, herby medley of coriander, cumin, Sicilian lemon and Valencia orange peels, this one is like summer's bounty in a bottle!
iii) Bavarian Keller: A resurrected German lager that derives its name from the deep vaults and cellars in which this unfiltered beer was matured to get the temperature right. An interesting fact about this beer? The brewing recipe of this lager follows the Bavarian Purity Law of 1516 – 'Reinheitsgebot', which permits the strict usage of water, hops, malts and yeast as the only ingredients.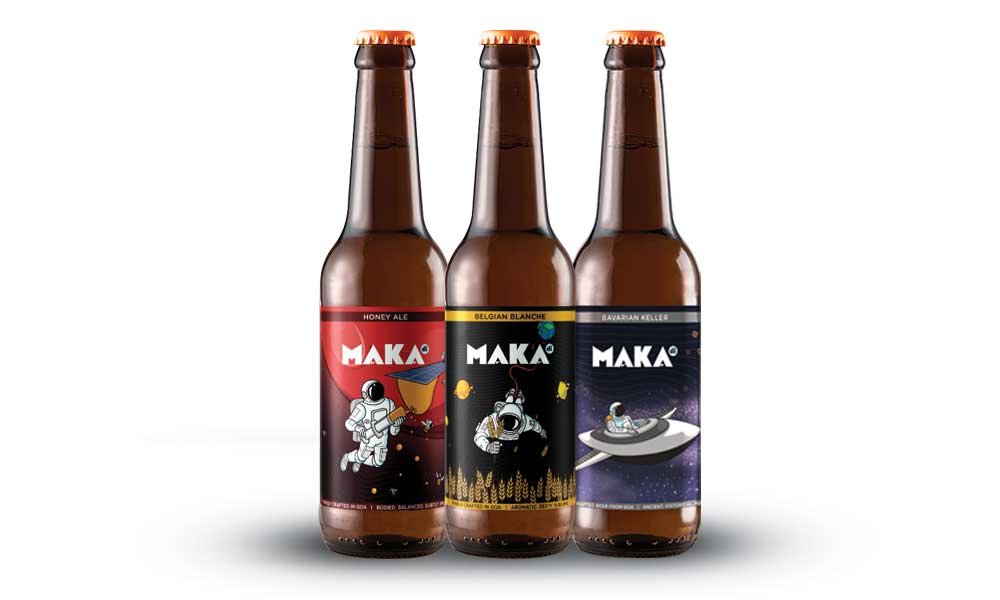 Which of these is your favourite and why? Tell us in the comments below!