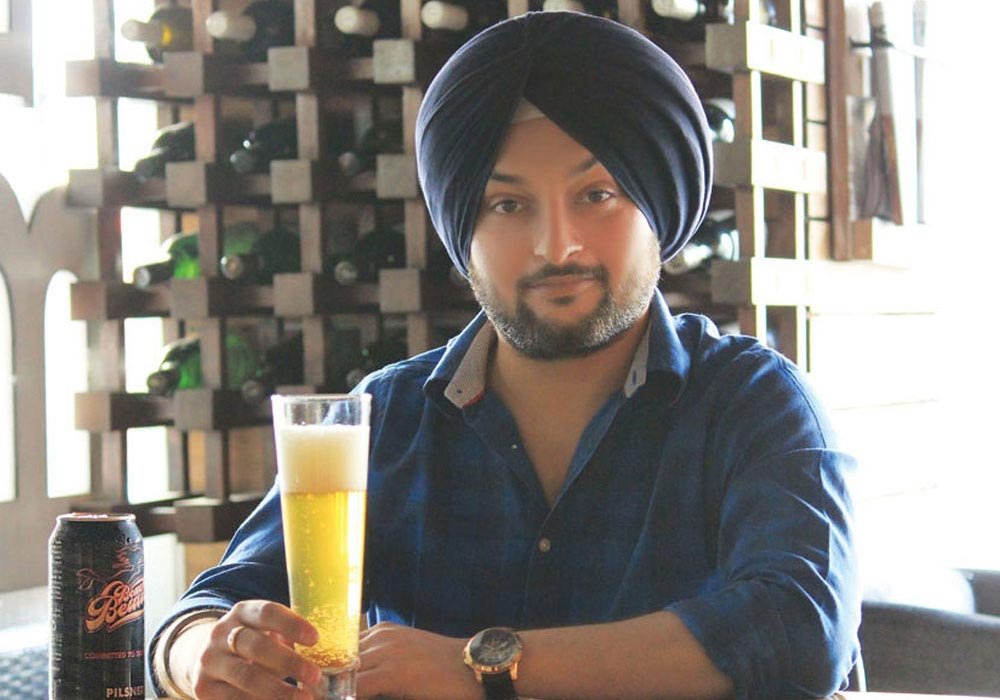 Ravi Inder Singh
Founder & CEO, Aquarian Bev – Beach Beauty Beer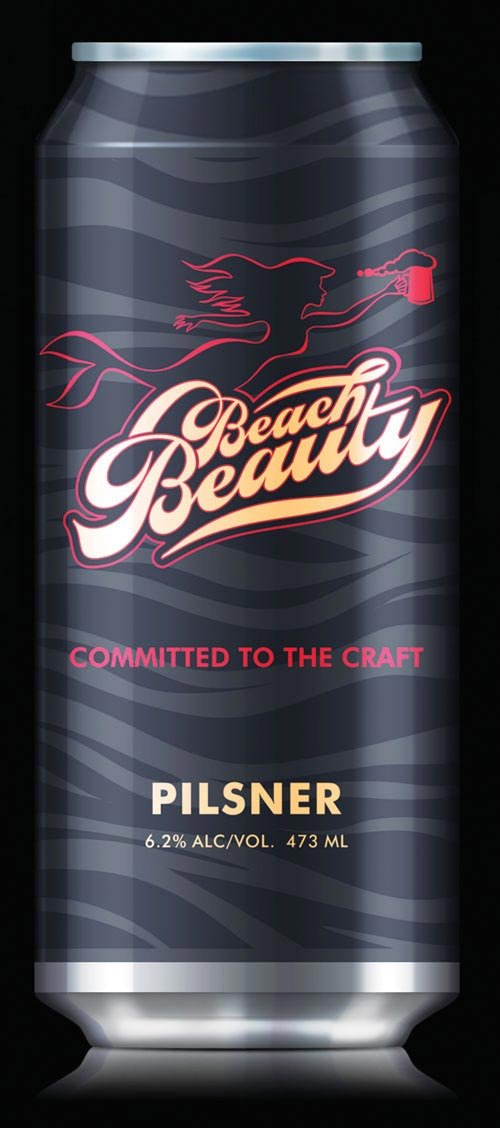 Latest addition to the Indian craft beer market is Ravi Inder Singh's brainchild 'Beach Beauty Beer'. Available in markets since February 2017, Beach Beauty Beer is mainstream Pilsner-style beer (a light bodied crisp lager with subtle notes of honey and light fruits). Born and raised in Patiala, Singh pursued his passion for entrepreneurial adventure into craft beer, attending San Diego State University, California to study 'Business of Craft Beers'. Ravi speaks with Brewer World about his journey.
What was the inspiration or business motive of getting into craft beer? Specifically, why craft?
It all started with my friend inviting me to lunch at a microbrewery in his city. I was lured by the setup over there. Luckily, I was able to get a tour of the brewery by the manager who explained in detail about the process. I was fascinated. My mind was preoccupied for several days. Craft beer was all I could think about. I kept reading and grabbed any piece of information about beers, I could find. I read dozens of books that enlightened me about beer cultures across the world. To learn about the intricacies of the industry, I enrolled myself in San Diego State University's program on 'Business of Craft Beers'  so that I could turn my passion into a viable business.
Beach Beauty Beer has now been a part of the Indian beer market, what has been the market response to your products?
Beach Beauty Beer was launched in February this year. So, we have been part of the Indian beer market for a little over 6 months now. The response has been remarkable since day 1.
People perceive this beer differently; they were able to connect themselves with our brand. I'm extremely grateful for all the love and support we've received in such a short time. Beach Beauty Beer is currently available in all the cities of Punjab, Chandigarh and Arunachal Pradesh.
Can you talk to us about the biggest challenges faced while setting up Beach Beauty Beer?
Formulating the recipe was the biggest challenge. It took a lot of effort to find the balance between taste and high alcohol content without compromising on quality. Beach Beauty's taste is its most distinctive feature and we researched extensively to get the recipe right. Gladly, all the hard work paid off. My friend Kevin in San Francisco was a brewer and used to judge beers at competitions. I talked with him about my craft beer project and he decided to help me perfect my recipes. We would brew small batches on a regular basis and we explored other breweries producing similar beer styles. Kevin really did some amazing combinations with our recipes. Now every time I drink my beer, I am surprised that I did it.
What are your plans to launch new craft beer variants and expand your footprint?
Currently, Beach Beauty Beer is available in cans but very soon we will launch it in bottles and keg variants. Draught beer sales are increasing rapidly in metropolitan cities and I believe it is a great way to cater to restaurants and pubs. We are already in the process of formulating new recipes. I am very excited about the new line of products. We are working on something incredible in this space. It will be worth the wait! We are looking forward to expand to many other cities in future. Delhi, Mumbai, Bangalore and Goa are top on our priority list right now. We are looking forward to catering to them in the upcoming year.
How do you view the setting up of numerous microbreweries in the craft beer market? Has this affected your market in any region? If not in sales, maybe in tastes?
Microbreweries have always been an integral part of the 'Craft Beer Market'. They are responsible for bringing the craft beer cult to life. It has actually helped us in educating people about craft beers. Many beer drinkers are now able to distinguish pilsner from wheat beer based on its taste alone. We all are doing our bit, whether it is I, some microbrewery or any other company manufacturing craft beers. We all belong to the same community. The biggest challenge so far has been understanding the workings of the excise and taxation department. Every state has its own set of rules and regulations so it takes some getting used to. Also, the duties in India are very high, on an average we shell out 3-4 times more (per beer) in comparison to USA, Canada and European countries.
Any last words to sum up your ongoing journey with Beach Beauty Beer? Or advice?
Breaking new ground is hard work. There will be many hiccups along the way. I will advise you not to be hard on yourself. Try to learn from each mistake, never lose sight of what you want to accomplish and make sure you have fun in the process. Beach Beauty for me has been a dream come true. When I was in school I always wanted to be an entrepreneur. To have a brand for the most part that everybody enjoys is an amazing feeling. You know everything I have been through, all the ups and downs, has been worth it. I will always keep it going and have as much fun as possible. Craft beer to me is not just a beverage but a product of expression that showcases the extension of your lifestyle just like the pair of jeans you wear or the watch on your wrist. It reflects your personality and the choices that you make.