AB InBev To Give Unsold Budweiser To World Cup Winner, Seeks Discount For 2026 Sponsorship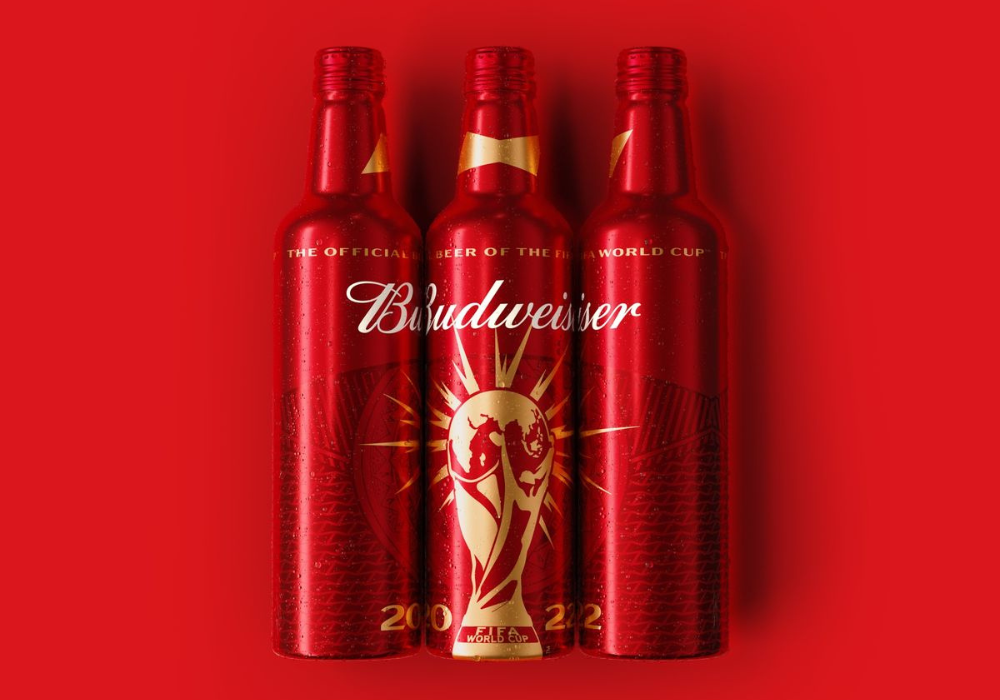 Last week's decision by Qatar officials to ban alcohol sales at stadiums just two days before the first 2022 FIFA World Cup match – could impact the relationship of FIFA and beer sponsor Anheuser-Busch InBev (A-B) through 2026. As a ripple effect, AB InBev is seeking a $47.4 million deduction in its $112 million sponsorship deal for the 2026 World Cup, Front Office Sports reported.
The more than decade-long planning of this year's global soccer tournament has been fraught with multiple changes to the host country's alcohol policy. While Qatar does not ban alcoholic beverages, it does severely limit where they can be purchased, strictly regulating the sale to hotel bars and other limited locations. The final update was released last Friday, with Qatar limiting the sale of alcoholic beverages to "the FIFA Fan Festival, other fan destinations and licensed venues" outside of the eight stadiums perimeters, FIFA said in a statement.
Anheuser-Busch InBev paid a reported $74 million to be the official beer sponsor of the 2022 World Cup and showcase its flagship Budweiser, but sadly after last week's decision, the company can only sell its non-alcoholic brand Budweiser Zero to fans at matches.
The 2026 World Cup will kick off in June 2026, hosted by the U.S., Mexico and Canada.
While A-B and FIFA negotiate the fallout, Budweiser's beer stock may not go to waste. The company posted a photo of Budweiser pallets on Twitter Saturday. Budweiser said Friday that restrictions at World Cup matches were "beyond our control," after FIFA and host nation Qatar announced beer sales around stadiums would not go ahead.