AB InBev Introduces First 'Super Mild' Beer, Beck's Ice Premium Lager With 3.5% ABV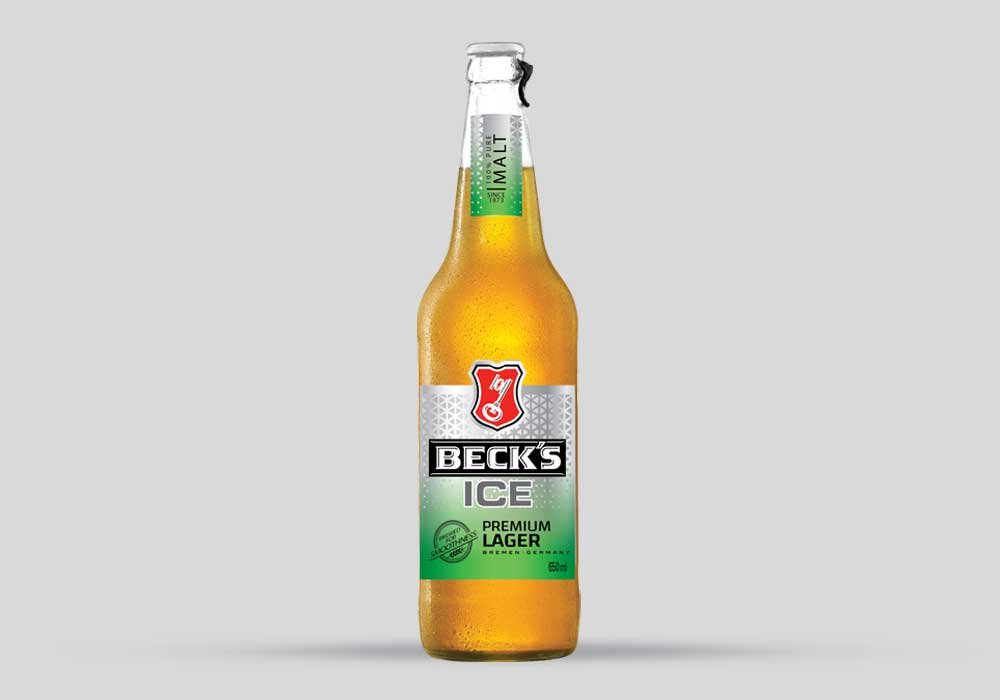 Inspired by its original heritage of 100% pure malt, it is now brewed with a lower alcohol strength of just 3.5% ABV
Offers consumers more choice to enjoy moderate alcohol beverages
In line with the Haryana government's new excise policy with a 'super mild beer' category
Reinforces its commitment to Global Smart Drinking Goal to ensure at least 20% of its global beer volume comes from "No" or "Low" alcohol beers by 2025

India, 25th November 2020 – In an industry first, the world's leading brewer Anheuser Busch InBev (AB InBev) today announced the launch of Beck's Ice Premium Lager, a 'super mild beer' with an alcohol strength of just 3.5% ABV in Haryana. This new product paves the way for a new category in the beer industry and is in response to the excise policy implemented by the Haryana government earlier this year that aims to foster moderation in drinking patterns by making lower-alcohol beverages more accessible to consumers.
This introduction further cements AB InBev's commitment to its smart drinking goal to ensure that low and no-alcohol beers make up at least 20% of its global beer volume by 2025 thus, empowering consumers through choice to enjoy beer freely and responsibly.
Commenting on this launch, Alexander Lambrecht, Vice President Marketing – South and South East Asia, AB InBev said, "As a leading brewer, we are always looking for ways to enhance the beer-drinking experience, offering consumers a wider choice of products to enjoy responsibly. We are thrilled to introduce Beck's Ice Premium Lager for our consumers in Haryana and pioneer a new category of super mild beer in the country. Beck's Ice with its unique 100% pure malt offering, has already carved a niche for itself among beer connoisseurs across the country and we are confident that this super mild variant will further complement the evolving lifestyles of our consumers perfectly. We welcome the new excise policy by the Haryana government which is a progressive step to make lower-alcohol beverages more accessible to consumers and reduce the harmful use of alcohol. We look forward to other state governments adopting similar equitable policies in the larger interest of the health and well-being of its citizens."
Inspired by its original German heritage from 1873, Beck's Ice Premium Lager is specially crafted for the Indian palate. It is brewed with 100% pure malt, lending it a smooth, refreshing taste with low bitterness and a low alcohol strength of just 3.5% ABV. The easy-drinking liquid comes with contemporary packaging that includes metalized labels, a clear bottle and a ring pull cap at an affordable price, making it the most disruptive beer in the category.
This latest addition to AB InBev's diverse portfolio of beer and non-alcohol beer brands highlights its continuous endeavor to elevate the beer category and offer more choice to consumers in India.
Beck's Ice Premium Lager will be available at all leading outlets in Haryana.
Source: Anheuser Busch InBev