AB InBev India Partners With Wateraid To Champion Water Access And Security In High Stress Locations
Adopts a three interlinked phased-approach that aims to solve water challenges in high-stressed areas.
Through various initiatives with key partners, AB InBev has catalyzed more than 1 Billion Liters of cumulative water recharge capacities across five water-stressed locations in the country.
Testament to AB InBev's Global Sustainability Goal of securing 100% water access across high-stress areas by 2025.
India, March 23, 2021: Commemorating World Water Day this year, AB InBev the world's leading brewer, announced a partnership with WaterAid, an international non-governmental organization focused on water, sanitation, and hygiene, to drive the highest level of water efficiency across communities. This association is in line with AB InBev's Global Sustainability Goal of water stewardship to secure 100% water access to high-stress areas by 2025 and complements other water security partnerships the company has forged with leading NGOs and organizations across the country such as ICRISAT, Lets Endorse, Jaldhaara, among others.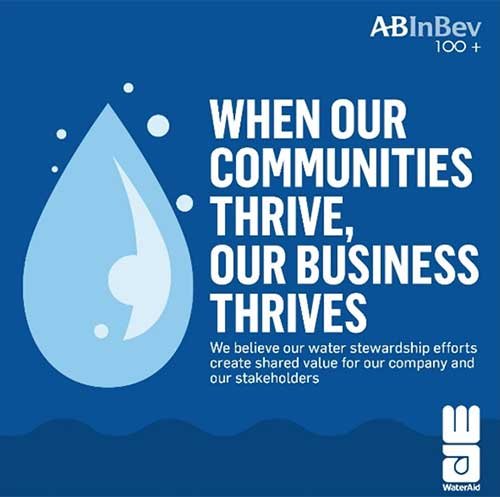 The Water Stewardship initiative under the partnership with WaterAid has three interlinked phases: demonstrating water conservation, recharge and recycling through a pilot project; creating a water consortium to catalyze, synergize, and scale up action; and building a national knowledge platform to nurture innovations and learning.
In line with the theme for this year's World Water Day, "Valuing Water", AB InBev along with WaterAid aim to support communities and ecosystems to become water resilient in the face of climate change. By nurturing knowledge, fostering innovations, and collaborating with partners, this initiative will mobilize traditional expertise, augmented with modern science and tools, enabling stakeholders to make informed, scalable actions in the future. Kicking off this partnership, the association will focus on two severe water crisis areas – Sangareddy in Telangana and Sonepat in Haryana.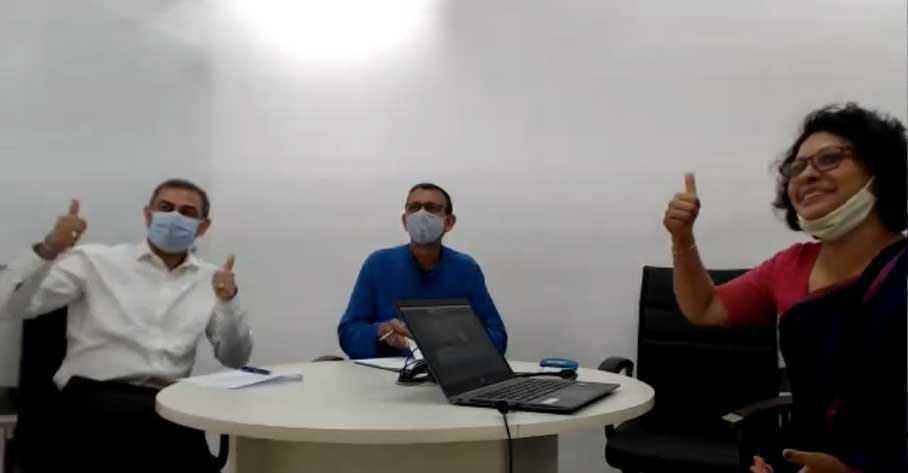 Sharing his thoughts on the association Ashwin Kak, Procurement & Sustainability Head – India & South East Asia, said, "As the world's leading brewer, conservation and management of water is a top priority for us at AB InBev. Clean water is a critical resource for the economic, social and environmental well-being of every community. With the country facing an acute water crisis, the time to act is now. We believe in smart partnerships to mitigate the severe water-related issues our world faces and are excited to partner with WaterAid India to catalyze collective action to address specific challenges in high-water stressed areas in the communities where we operate."
AB InBev has been at the forefront of water stewardship, leading several security initiatives across the country. To improve quality water access in stressed communities, AB InBev created cumulative water recharge capacities of more than 1 Billion Liters till date across five locations in India. This includes establishing watershed replenishment structures ranging from on-farm ponds to check dams and promoting conservation and management of water and soil for smart, sustainable agriculture. In line with its approach to collaborations, AB InBev continues to work closely with local and global partners, including ICRISAT, FORCE, Jaldhaara Foundation, and LetsEndorse, to implement innovative solutions to secure water access.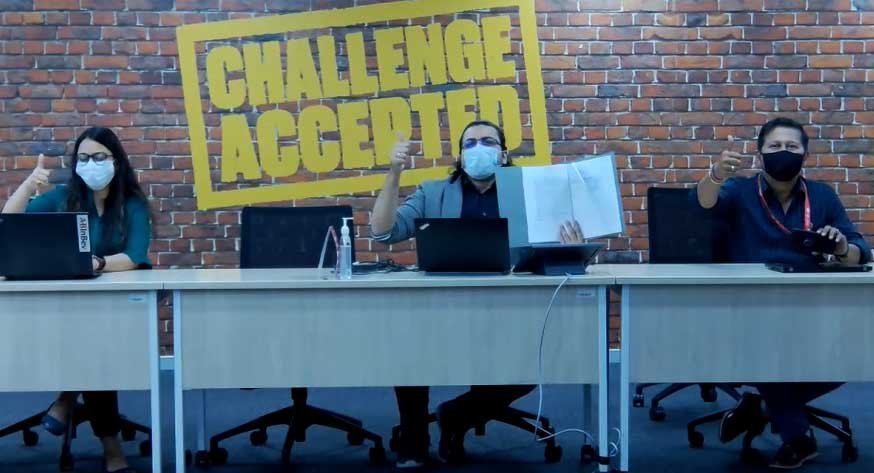 Speaking about the partnership, VK Madhavan, Chief Executive, WaterAid India said, "The MOU between WaterAid India and AB InBev has been signed on a significant day – March 22, or on World Water Day and the project embodies everything that World Water Day signifies. Sonipat and Sangareddy are extreme water stressed areas, and by working in these two areas in a systematic, sustainable and scalable manner we move a significant step closer towards universal access to safe and secure water. We hope to gather valuable knowledge from our work in these two places and use the learning to attain SDG 6."
Increasing access to clean water is a key priority for AB InBev as it works towards achieving its purpose of Bringing People Together for a Better World. The brewer spearheads water conservation within its operations by deploying effective watershed management programmes in its facilities. This includes improving water efficiency within breweries by adopting a rigorous water management program and state-of-the-art technologies like Zero Liquid Discharge, ElectroDialysis Reversal, Multi-Effect Evaporators and Wastewater recovery plants. By recycling wastewater to portable standards and reusing this for non-production purposes such as at cooling towers, for floor cleaning and gardening as per the company's global water usage standards, its breweries have reduced water consumption by 20-30% over the last few years.
Through this initiative, AB InBev aims to contribute to the Government's efforts such as the Jal Jeevan Mission (JJM) towards advancing our country's Sustainable Development Goal of providing access to water and sanitation for all.