A Big Bang launch of SafAle™ BE-134 active dry yeast at the Craft Brewers Conference in Washington DC, US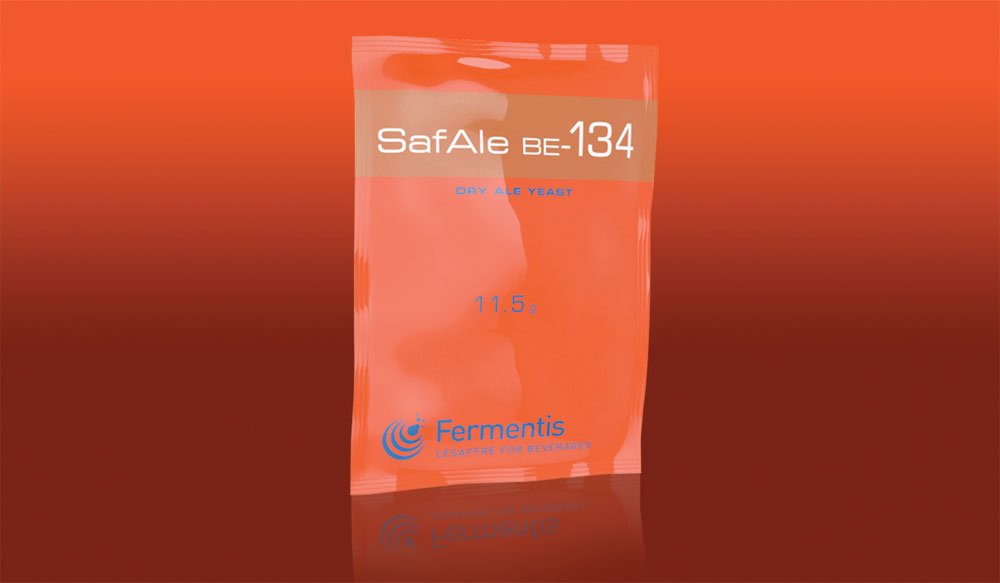 First launched in the beginning of April this year, the new SafAle™ BE-134 active dry yeast has reached worldwide and available to all brewers.
Krishna Rajiv
Regional Sales Manager
(South East Asia), Fermentis
Recommended for Belgian Saison-style beer and characterized by a particularly high attenuation; this new yeast gives some fruity aromas with a spicy character such as clove notes. This strain helps in developing a highly refreshing and drinkable beer. Thanks to its good fermentation capabilities and high diacetyl reduction, it allows the production of tasty dry beers. The SafAle™ BE-134 remains in suspension during fermentation and presents a low sedimentation rate (it sediments even lower than SafAle™ US-05).
This new strain delivers on both fronts making a beer that is thirst-quenchingly dry, with fruity esters and a spicy bite. It makes brewing this much-loved style that bit easier while maintaining the complex Saison-ness that demands another sip.
Fermentis products are designed for and supplied to all actors of the beer industry; whether beer is produced at home, on craft scale or in large industrial quantities. We have on-going projects of various kinds with all of them. Indeed, this new product is available in different package sizes: carton of 20 vacuum-packed sachets of 500g each (full box net weight: 10 kg) and 11.5g sachet.
So now, when the season is right, you'll be ready with the right Saison!
Biloba Brewing Company in North America, is one of the first breweries that tested the SafAle™ BE-134. They have launched its Saison beer. In her testimonial, Kristen Giljohann, the head brewer says, "Having brewed many Saison style beers over the years using the Dupont strain,
I decided to challenge this strain as much as possible. The Dupont strain is known to stop fermentation at about 8 Plato if the starting wort has too many simple sugars available. In effect, the strain loses its ability to break down complex sugars and can take up to 30 days or more to finally reach terminal gravity. To get around this you either have to hold back simple sugars or add a second strain to help finish the beer off. You also need to ferment at elevated temperatures up to 900F!
We formulated a wort with base malt, wheat, corn flakes and cane sugar. The cane sugar and corn flakes were added to challenge the yeast to see if we could get it to perform like the Dupont strain and stop fermenting, but it blew right through. For hops, we exclusively used Mandarina Bavaria as well as adding orange peel as a spice. The performance of this strain was outstanding as we took a 14 plato beer, with simple sugars added, down to 1 plato in 96 hours. We were advised that this strain would produce the nice peppery notes, flavours typical of the Saisons we are accustomed to and be highly attenuative.
The beer has been put on tap and our customers have been giving us accolades for producing such a nice summer Mandarina Saison! We intend to brew with this strain as our house strain going forward since we always keep 2 or more Saisons on the rotation."
Shannon Carter, founder of the Shannon Brewing Company also made a claim about the new SafAle™ BE-134 "Shannon Brewing Company put BE-134 through a high gravity rigor test. We brewed a Super Saison (Imperial Saison) with an original gravity of 18.7 and an FG of 1.2, giving the beer an ABV of 9.5%. We had brewed this beer before using wet yeast. We believe BE-134 provided a dryer finish and a cleaner aroma than the wet yeast. The finished beer was not filtered and not pasteurized, however, it was run through a centrifuge and fined. It was our intention to have a crystal clear imperial saison and that is exactly what we got. The flavour profile is spot on, nice citrus notes and a solid Belgian style aroma. We love this beer and will use BE-134 again."
Steve Porcari from the QC Four Corners Brewing Co. has also accepted to share his experience with the new strain:
"We recently used the BE-134 strain for our Saison, El Super Bee, at Four Corners Brewing. The quality of the finished product exceeded our expectations.
The flavour profile was everything you want in this style including clove, banana and hints of bubble gum. The quality, ease of use and cost savings are the reason we use only Fermentis and will continue to do so."