So What Exactly Is Märzen Beer?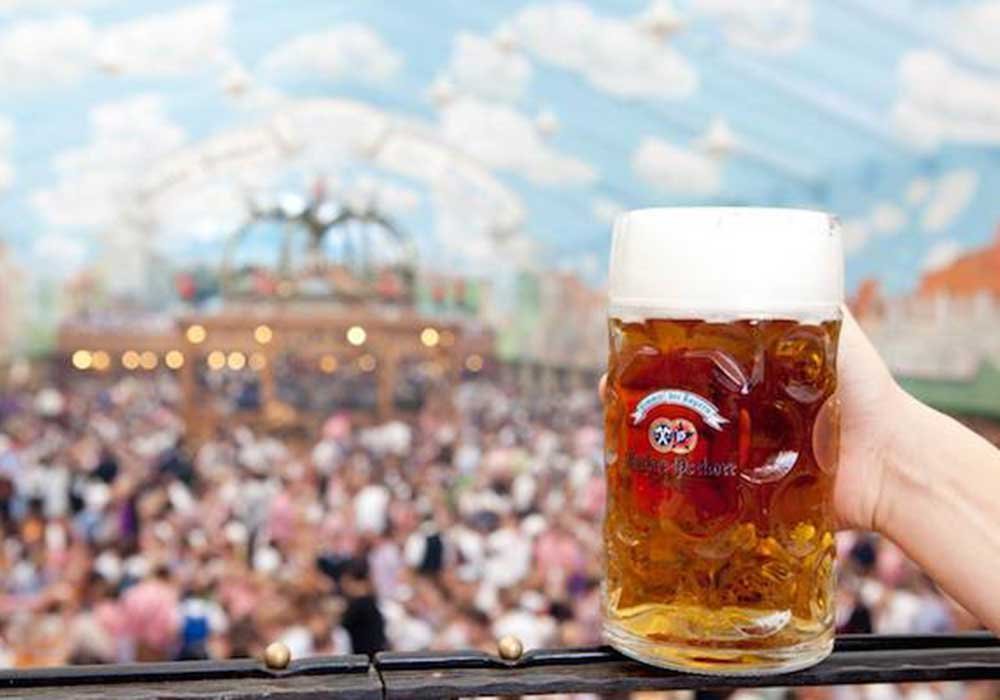 It may not be a typically celebrated Indian season, but even we cannot deny the charm of Fall.  Internationally, Autumn is often associated with a feeling of nostalgia, warmth and coziness – when people don cardigans and pull out recipes for hot drinks to enjoy. Beer lovers, in particular, abandon their lighter summer beers for something that brings to the palate a richness of deep warmth and abiding malt. No brew more appropriately fits the autumnal season, in both palate and appearance, than Märzen Beer.
Brewers in Northern Europe could not brew decent beer past the month of March as back then, there were no fridges and the warm weather made it impossible to brew beer. The heat pretty much converted fermentation vessels into welcoming hot tubs for airborne bacteria that had been lying in wait for the colder temperatures to dissipate. So, as a solution to this problem, brewers back then would concoct their last beers of the winter in the month of March and then age them through the seasons of Spring and Summer. They would tap them around the month of October, right on time for Oktoberfest – and the beers made during this timeline eventually came to be called Marzenbier or simply Marzen — as in the German for 'March'.
The beer style is characterised by a deep gold-copper hue, brilliant clarity and a persistent head. On the nose, the beer gives off a distinct aroma of caramel and toasted malt, most likely the Vienna or Munich variety. The malt gives off a delicate sweetness perfectly balancing the moderate bitterness from the hops, neither overshadowing the other. And as all lagers should, it finishes crisp and clean on the palate. Looking to pair this with something? Try grilled veggies or meat! Pizza fan? The acid-balancing malt in this beer will cut through the tomatoey-cheesy base! If you're looking for something more traditional and a truly authentic Oktoberfest experience: some salty pretzels would be your best bet as snacks!
Now the whole world may not be Munich, but if you want to celebrate the spirit of Oktoberfest, here are some microbreweries in India who are serving their versions of it! Check them out!