Say Prost: These 10 Indian Microbreweries Are Serving Oktoberfest Beers Fresh On Tap!
As Oktoberfest mania formally kicks in, microbreweries all over India are getting ready to relive the beer-drenched history of the world's largest Volksfest by serving up some signature, authentic styles.
When you think of an Oktoberfest beer specifically, it's very important to understand that the idea of the beer has changed ever since the first festival in 1810. To celebrate the future king of Bavaria, Crown Prince Ludwig's marriage to Therese of Saxe-Hildburghausen, Munich brewers introduced a special beer which was to be enjoyed during a lavish 16-day party. The OG Oktoberfest beer of Munich was Dunkel, a dark lager. It was then replaced in 1872 by the amber-hued Marzen a.k.a. 'March Beer' – that was brewed in the month of March and lagered in cold caves over summer.
With the increased use of paler malts the beer only continued to get lighter and lighter throughout the 20th century leading to such as the bright blonde 'Helles' and the heavier, maltier 'Festbier'). From the summery weissbier to the autumnal Märzen and modern-day Festbiers to bocks for winter and spring – today's global Oktoberfest celebration calls for beers of all seasons.
The Germans mastered them, and the Americans followed suit. Now, Indian microbreweries are trying their hand at replication. Knock back these great Oktoberfest beers if you're looking to get yourself in the spirit and say "Prost!" Super hard-pressed for time? Just visit www.brewer-world.com/breweries to look up which microbreweries around you are serving Oktoberfest beers on tap!
1. Scrapyard, Kolkata

This elegant amber-hued Märzen from Scrapyard offers a clean, rich, malt flavour reminiscent of delicious toasted bread along with a light hop character. At 5 percent ABV, it finishes dry with a rich aftertaste that's neither cloying, nor heavy – and is sure to leave you begging for another!
2. Red Rhino, Bengaluru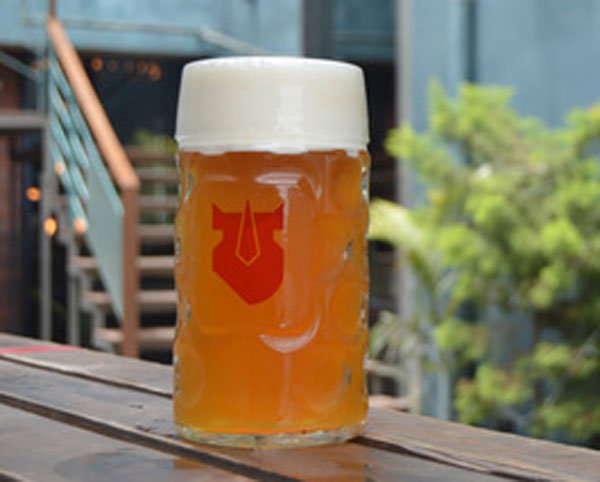 True to its style, Red Rhino's all-natural, unfiltered Märzen is brewed from an abundance of Munich malts that are highly prized for its light caramel flavour and beautiful candy-like aroma. The 5.8 percent ABV beer emits a radiant, deep copper glow as it splashes into steins and finishes with the globally renowned European Saaz hops floating on a pillowy white bed of foam!
3. Biere Club, Bengaluru
Biere Club is also serving Märzen – all ready to unleash its rich malty mouthfeel with toasty, bready undertones. Medium bitterness, easy to drink and easier still to enjoy – this one is definitely worth a shot!
For typical Weiss lovers, Biere Club is also serving a Hefeweizen on tap, fresh with banana notes with hints of cloves, bubblegum and vanilla. A regular no muss, no fuss, enjoy-throughout-the-day kind of beer!
4. The Bier Library, Bengaluru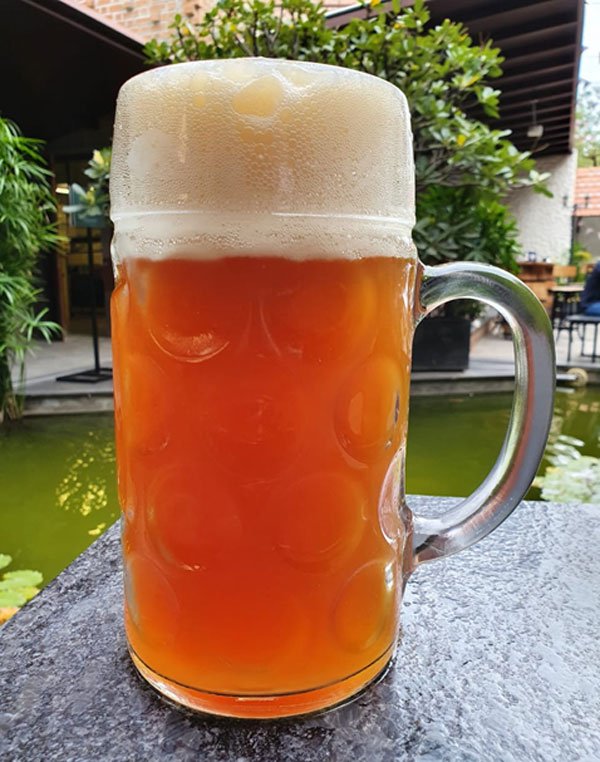 The Bier Library's Festbier has a clean, smooth, gentle mouthfeel with a regal, copper shade appearance from the use of Munich and Vienna malts. At an ABV of 5.6 percent, one can expect a deeper malt flavour and a prominent noble hop character from this easy-drinking beer.
5. Biergarten, Bengaluru

Biergarten's Oktoberfest Märzen covers all the characteristics that you'd expect from the authentic Bavarian classic. This reddish orange, full bodied beer with tantalising bready-biscuity undertones finishes clean and dry on the palate and displays fantastic head-retention capacity.
6. Toit, Bengaluru, Mumbai, Pune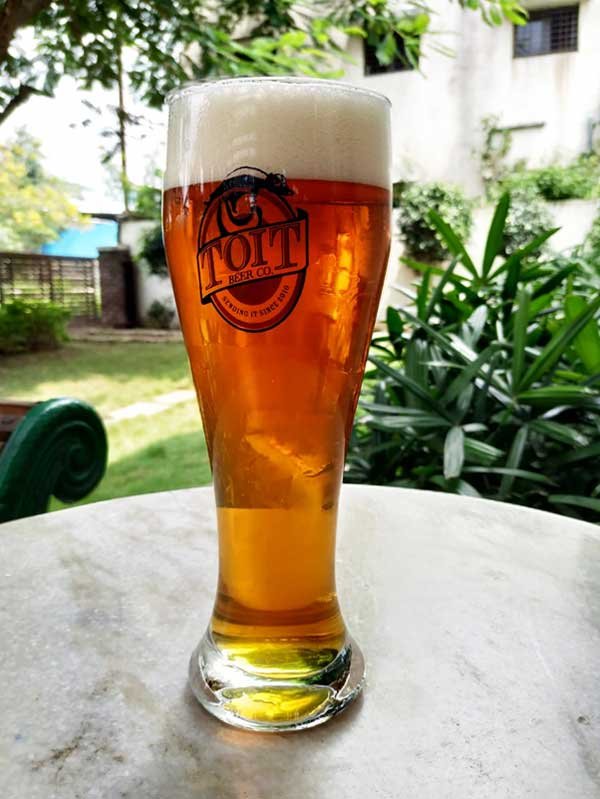 Rich, toasty and bready -Toit's luxuriously malty Märzen could trick you into thinking it's primarily sweet – and yet leaves behind a moderate bitterness and a subtle noble hops flavour and aroma while finishing pleasantly dry. True to its style, the beer pours a beautiful amber colour with a persistent off-white foam.
The beer will be on tap at Bangalore, Pune and Bombay 25th September onwards.
7. Effingut, Mumbai and Pune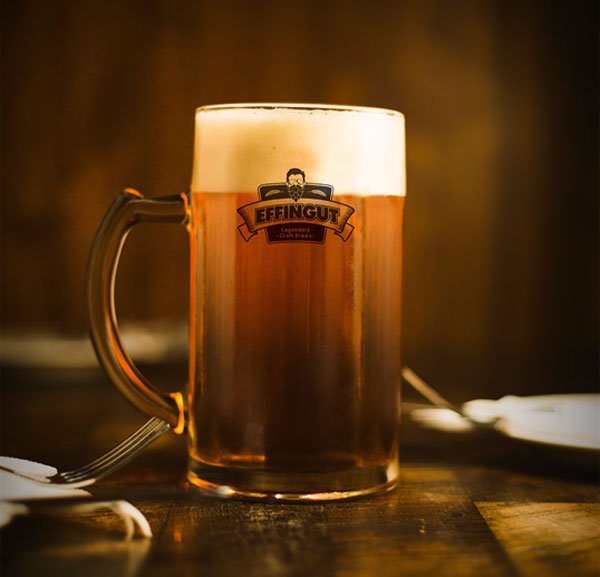 Take your Oktoberfest celebrations up a notch with Effingut's toasty, malt-infused, creamy rich Märzen lager that teases you with light bready and biscuity notes. Pair this up with some of Effingut's traditional gourmet Oktoberfest food to whet your appetite and complete the celebrations!
8. Doolally, Mumbai and Pune
According to Doolally, the bottom-fermented, full-bodied Oktoberfest Märzen is just as enjoyable during Mumbai's monsoons as it is during Germany's autumns. As always, the backbone of this strong copper-coloured beer is some toasty, flavour-packed malt, backed by a fresh blast of herbal hops.
9. Gateway Brewing Co., Mumbai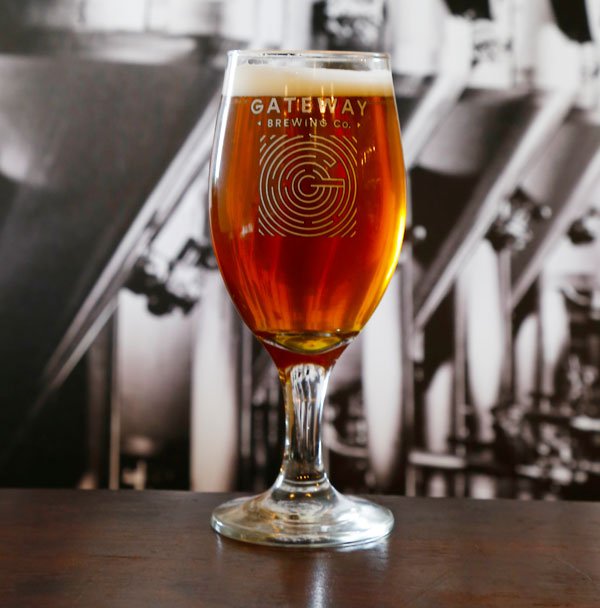 Gateway Brewing Co. is kicking off their Oktoberfest celebrations with not one, but four brews! From the malt-forward, caramel-flavoured Festbier to the German-style Hefeweizen to the darker, more seductive German-inspired Dunkelweizen – there's a beer for everyone!
Not only that, the microbrewery is also serving a beer called Bomberg – inspired by the smoked beers of Bamberg, Germany. Using a special malt-drying technique that infuses the grain with a subtle smokey character, which is then carried forward to the beer. The beer pours a deep brown with an extra rich hit of smoked malty sweetness that's sure to deceive drinkers into thinking it contains candied bacon (worry not, it doesn't!).
10. Great State Aleworks, Pune
While Bavaria is known for many beer styles, it is the Munich Helles that remains the most popular and common beer. Derived from the German word 'helles' which denotes something light, bright or blonde – this golden lager stands out from the almost similar-looking pilsner thanks to its distinct, muted hop flavour and soft, malty notes. Brewed from German pilsner malts and noble hops, the Helles from Great State Aleworks is a soft, medium-bodied beer with a subtle, underlying malty sweetness that's complemented by a silky smooth mouthfeel and enough bitterness in the finish to dry the palate.
The beer will be available on tap 25th September onwards.
Have you tried any of these beers out? Tell us which one in the comments below!