Wake up with Morning Fresh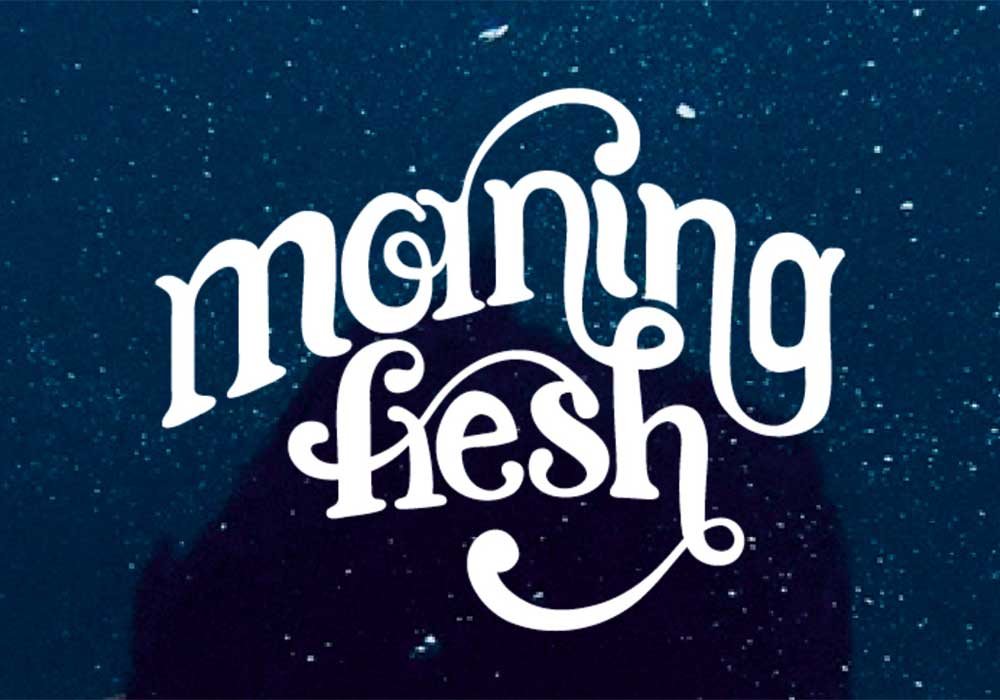 India's first natural alcohol detox drink
Mitali Tandon
Co-Founder, Morning Fresh
A self-confessed travel enthusiast, swimmer, foodie and adventure junkie, Mitali Tandon, co-founder of Morning Fresh, finished her schooling in Bangalore, post which she moved to the University of Kent, UK to study Criminology and Social Policy for 3 years. After coming back, she spent a year with PWC Forensics Department, following which she worked for two years with a non-government organization to help them raise funds. The NGO focused on issues of Dalit and Adivasis in Karnataka.
This 25-year-old entrepreneur is driven, always on the go and ready to explore new avenues. Mitali has been able to understand the lifestyle challenges of her target audience and so developed Morning Fresh. Along with a skilled team of experts, she has been constantly exploring ways to provide her customers with an inventive and health conscious product. Innovation, passion and drive are Mitali's mantra to success. With this venture, she strives to be the best in the industry, setting new standards with each experience. Friendly, humorous, fashionably dressed and expressive, she makes you feel at ease.
Morning Fresh was developed keeping in mind the changing lifestyle trends of the youth and working professionals as a post drinking solution to help relieve hangovers from the after-effects of alcohol. Morning Fresh's unique formulation contains Proteins, Vitamin C and Mulberry Leaf Extracts; that are rich in anti-oxidants and vitamin content. It is supposed to be taken as the last drink of the night before going to bed as it helps in rapid break down of alcohol in the system by re-activating an existing enzyme (Alcohol Dehydrogenase) in one's liver. It has been over a year since the introduction of Morning Fresh and it has been able to identify a need and fill the market gap with the unique concept and formulation. The product is available in three flavours; Cola, Strawberry and Mint.

How it Works 
Common symptoms or signs to know if you are hungover: fatigue, thirst, headache, nausea, light and sound sensitivity and dizziness. A hangover can also result in gastrointestinal irritation, anxiety, excessive urination, bad breath and low blood sugar. When Morning Fresh is taken as the last shot of the night, the natural proteins, vitamins and antioxidants in the formulation help re-activate ADH in the liver, resulting in the rapid breakdown of alcohol into its non-toxic metabolites or in other works, helps detoxification of the liver. Key ingredients are also rich in amino-acids and antioxidants properties that result in repairing liver damage and rejuvenation.
Our work is recognised by the Department of Biotechnology, Government of India and are award holders for the 'Best innovation in the healthcare sector 2014' courtesy BIRAC.
Imagine you've had a long night out and worried about making it to work the next morning or missing your gym routine? Cue in Morning Fresh; a natural alcohol detox drink to help you wake up fresh, healthy, and ready to take on your day. This unique formulation is created by Sericare; a division of Healthline Pvt. Ltd. that are pioneers in the field of using silk as a bio-material. A well-established bio-tech driven firm that has strong foundations in Research & Development and uses cutting edge technology and innovation techniques to formulate ground breaking applications in the non-textile applications of silk. Morning Fresh is one such innovation that is targeted towards young, working professionals in India with a work-hard play-hard lifestyle. Its primary function is to help detox the body of alcohol, flush out toxins and protect the liver.
Could you tell us about your market outreach, engagement with your stakeholders IS creating a niche for Morning Fresh?
We have an omni-channel approach to reach our audience. We target our customers both offline and online through a series of activations, enegements and activities. The aim is to ensure we can create a dialogue with our customers so they really experience and understand the brand. For example, we ran a campaign called 'The Bro'ster' which was India's first digital coaster that uses big data to predict your drinking curve! We tested this out at several of our partner outlets and got customers to interact with The Bro'ster that told them to slow down if they were drinking too quickly and remind them to take a Morning Fresh before they leave, so they drink responsible. [For more of our online campaigns, including Fresh Starts, The Alculator check out the 'Freshly Pressed' section on our homepage.
Similarly, offline we do several events wherein we create customized experiences to ensure our audience is engaged and understand our brand. We were recently at The Sula Fest, Hosted 7 city wide beer pong tournament etc.

Would you propose that all outlets (pubs, restaurants, microbreweries) collaborated with Morning Fresh to keep a fully stocked dispenser of your product? How do ensure the same?
Absolutely, it's important for us to
address our customers at the point where it's relevant and
help our partner outlets to encourage responsible drinking and fun. Having Morning Fresh served as the last drink of the night, sends a message that the bar not only wants you to have a good time, they also want to make sure you stay fresh, detoxed and healthy, the same way they order cabs for you so you don't drink and drive.
How has been the public reaction to your product?
Our product has been very very well received in the market. Everyone who has tried the product has come back again. We are working to ensure the product is widely and conveniently available across all channels so customers can find their hangover detox easily. However, education is a challenge as we are creating an entirely new category in the Indian market, but it's an optimistic challenge as we are growing quickly and steadily.
Is it available through-out India currently? If not, what are your plans for expansion?
We are currently available in Bangalore, Chennai, Hyderabad and Mumbai. We have our own e-commerce site www.drinkmorningfresh.com and are listed on other third party sites like Amazon that deliver Pan-India. Our plans are to be in all major metro cities by 2018-19 become synonymous with reducing hangovers, living a healthy life and drinking responsibly! We also have several export opportunities that we are currently pursuing.
Are there any new products on the anvil? Should we look out for variants?
We currently have 3 flavours; Mint, Cola and Strawberry. We will be launching a new Cinnamon flavour and various pack sizes to make it easily accessible to customers across all age groups. Additionally, we do have an exciting new variant in the pipeline that we will be launching soon. We will be happy to share details with you closer to the time.
Headquartered in Bangalore, Morning Fresh is all set to take India by storm and become synonymous with responsible drinking and fresh – healthy mornings across India. Founded by Mitali Tandon; a young, ambitious and innovative entrepreneur, this drink is here to stay and revolutionize the after effects of a fabulous night and to support healthy living.