GBRD: World's Largest Brewer Reaffirms Its Commitment To Fostering A Smart Drinking Culture In India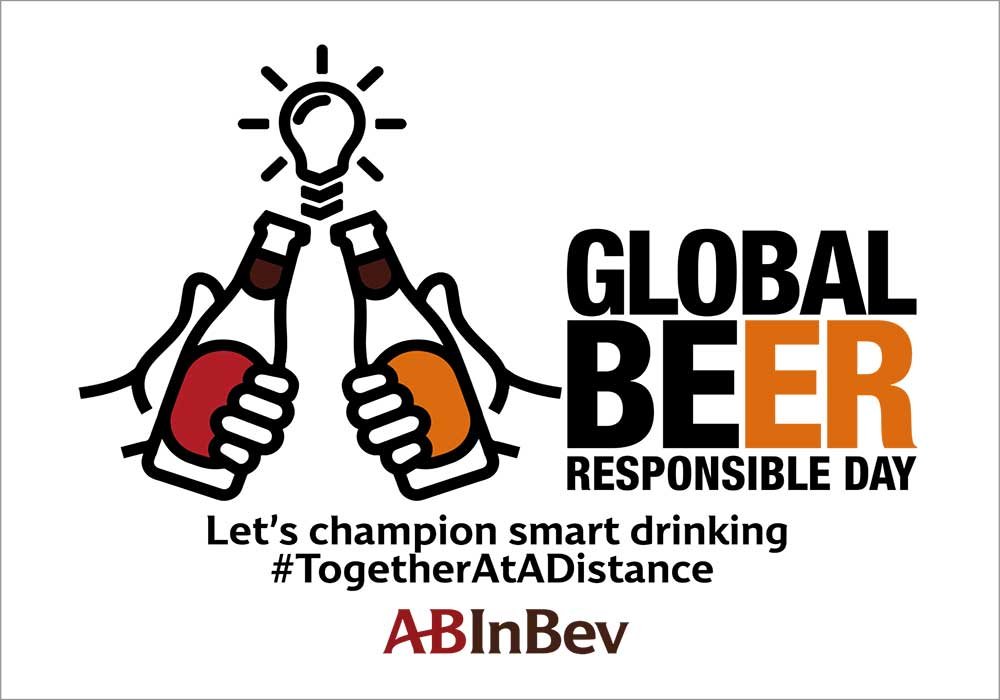 There's a lot of power that comes with being the world's largest brewer. But as the old adage goes: with great power comes great responsibility. And at Anheuser-Busch InBev, alcohol responsibility initiatives are a constant, all year around.  To bring the world's attention to the importance of nurturing a safe and healthy responsible drinking environment, the brand decided to dedicate an entire day to this cause – calling it Global Beer Responsible Day. It's a day that gives beer lovers across the world, an opportunity to unite, on a single day, to amplify the message of responsible drinking.
For their 11th GBRD celebration, AB InBev is focusing on the theme #DrinkWiser through their global brand, Budweiser. Kartikeya Sharma – President of Anheuser-Busch InBev, South Asia, sheds some light on this campaign.
1. What is Global Be(er) Responsible Day and what does this mean for AB InBev? 
The first edition of Global Be(er) Responsible Day or GBRD was initiated in 2010 in an effort to foster a culture of smart drinking across stakeholders to influence social norms and individual behaviour alongside empowering consumers through choice. Initiated by AB InBev, GBRD is an ambitious, global initiative where dozens of countries, hundreds of organizations and thousands of people come together to promote the idea of responsible alcohol consumption while working towards eradicating harmful drinking behaviours.
2. Budweiser's first responsible drinking message, "Budweiser Means Moderation," dates back more than 100 years, and the brand's first major responsible drinking campaign, "Know When To Say When," launched more than 35 years ago. It's 2020 now. How far would you say AB InBev has come in terms of educating its consumers about Responsible Drinking? 
We are strongly committed to fostering a culture of smart drinking behaviors and we believe that as the world's leading brewer, our global footprint gives us a unique opportunity to make a wide-scale impact in our communities. Since the launch of our first responsible drinking campaign more than 35 years ago, we have continued to leverage the power of our brands to promote behavior change in a sustained way. We share the ambition of the United Nations and the World Health Organization in this regard. Our Global Smart Drinking Goals are delivered through a set of programs focused on reinventing how we drink and improving our business practices to make a tangible change. We continue to empower consumers with more choices with our no and low alcohol beer options and support better patterns of alcohol consumption. We are integrating smart drinking into our marketing strategy and for years, we have been committed to produce, market and sell our products responsibly. We are also partnering with public health experts, governments and organizations to help us change behaviours and social norms in our communities at the grassroot level. Smart Drinking is at the core of who we are as a company. We are firmly committed to going the extra mile to ensure we imbibe responsible behaviours with our consumers, and that every experience with beers is a positive one.
3. Where would you say India stands today in terms of imbibing a smart drinking culture as compared to the rest of the world?
While the culture of inculcating smart drinking behaviours in our lifestyle has certainly evolved over the last decade, we believe there is more work left to be done. When we look at the evolution of smart drinking behaviour globally, one key aspect that has driven the transformation is taxation reforms and policies that help in the adoption of responsible drinking patterns.
4. Please tell us the idea behind this year's GBRD theme: '#DrinkWiser' and how this would move AB InBev closer to achieving their 'Global Smart Drinking Goals'.
Now more than ever, as the pandemic has upended our daily routines, social interactions and we stay at home, our eating and drinking patterns have been altered. Now more than ever therefore, it is important that we practice smart drinking behaviours and remember that moderation is key. Our commitment towards ensuring every experience with beer is a positive one has paved the way for us to have a very relevant conversation around this. This year, we want to raise awareness and urge consumers to #DrinkWiser through three different ways: hydrating between beers, eating between beers and spacing them out. This social impact campaign is in line with Global Smart Drinking Goals to influence social norms and individual behaviors to reduce harmful use of alcohol through social marketing campaigns.
5. What's different this year, as compared to the previous GBRD celebrations?
Over the years, AB InBev has carried out a number of community engagements across the world to spread the message of responsible alcohol consumption. Our colleagues around the world step out of their offices and breweries to champion responsible drinking behavior together with our consumers, customers and communities. This year, as the pandemic has warranted us to be at a distance, we decided to celebrate the day and reinforce our commitment to smart drinking through a social impact campaign virtually.
With Budweiser, we will be launching a campaign on social media to raise awareness and urge consumers to #DrinkWiser through three different ways: hydrating between beers, eating between beers and spacing them out. The multi-faceted campaign includes a social media challenge with the objective of engaging with consumers to take a pledge to drink smart.
We have also initiated a week-long employee engagement initiative to further reinforce our smart drinking beliefs and lead by example. This includes an engaging session with a popular standup comedian and an interactive food pairing activity with Chef Thomas Zacharias, Chef Partner at Bombay Canteen. Encouraging employees to help usher in meaningful solutions, we are hosting a national competition to suggest simple, effective and affordable ideas that will aid in achieving our Global Smart Drinking Goals. Winners of this competition will be awarded seed funding for implementation of the idea in 2021. To commemorate GBRD in 2020, we have also launched a smart drinking website to enhance awareness and advocate for responsible alcohol consumption.
6. Please elaborate on how this year's theme '#DrinkWiser' ties in with AB InBev's global vision of 'Bringing People Together For A Better World'.
Our purpose is rooted in bringing people together for a better world and that relies on thriving communities where harmful drinking no longer presents a social challenge. Therefore, we are working across sectors, through various programs and initiatives, to disrupt harmful drinking. Through our latest #DrinkWiser campaign, we reinforce this commitment by initiating a much-needed conversation about maintaining moderation in our drinking patterns. Over the past few months, a lot has changed: the way we live and work, the way we interact, our social routines, and even our eating and drinking patterns. Now more than ever, therefore, moderation remains a fundamental factor.
Source: Anheuser Busch – InBev, India