AMY COHEN-DAGAN
WeissBeerger is the world's first beer analytics firm that analyses data for breweries in the on-premise sphere, providing them with deep market insights that aid them to optimise the entire supply chain. Using the Internet of Things and mobile connectivity, with a unique combination of hardware, software and data analysis, WeissBeerger has developed a new market paradigm for the beer industry, that will ensure that no decision is a shot in the dark. Real-time insights in various aspects of the beer market are drawn by creating a network of connected outlets, helping to optimise the beverage manufacturer's supply chain, improve overall operations, increase revenues and to cannibalise into competition market share.
The process is simple. Sensors, including flow meters and temperature sensors, are installed in bars and pubs. Additional sensors, such as a people counter, produces signals on customers who visit the pub, with data gathered from their mobile connection. Beverage Analytics™ also taps into the wealth of data in the bar's POS system, by integrating with its software. The data from all of these sensors is then collated at the Beverage Analytics™ hub, a small black box that contains 3G connectivity. This is then transmitted into the cloud in real-time where it is cleaned, analyzed and used to generate actionable insights. The highly specialised WeissBeerger team of data analysts generates instant insights, such as beer quantity and quality served.
Up until present, breweries have only been able to collate production data or sell-in data or have spent large sums of money summoning market research companies for retrospective reports. With this solution, the sensors are directly connected to the tap, and hence able to measure in real-time, every single millimeter poured at the point of consumption, every drop wasted and every last glass billed.
While the pouring takes place, the quality of the beer (as identified by WeissBeerger's patented algorithms) is recorded; this ensures high compliance with the brewery's quality specifications across thousands of outlets at any given time. The Beverage Analytics™ system provides access to other pieces of unprecedented data for drawing insights that support the supply chain, sales and marketing strategies.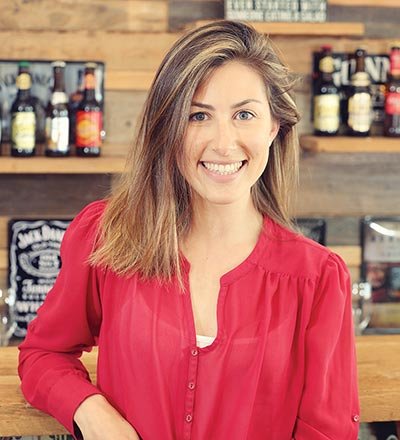 Since connected pubs form a huge network, it is also possible to identify and derive market trends from the data collated from independent outlets.
This is an advantage for commercial breweries -where they can identify top and low performers and the level of sale of their brands in each outlet. This aids them in planning for their promotions, stocks and inventory with those pubs. The data is shared with the brewery in a colorful, easy access real-time analytics dashboard.
Apart from the aforementioned commercial benefits, Beverage Analytics™ provides a wealth of benefits to the pubs themselves. Most notably, it excels in waste reduction as it minimizes free pouring, reduces foaming and over-pouring and can detect any leaks in a tap or beer line; these being major pain points from a bar owner perspective.
Moreover, the information gleaned from the Point of Sale as well as beer line (actual pours), allows for visibility across the bar's entire business, ensuring that popular brands are always in stock and that the bar is never under or over-staffed.
This technology challenges the traditional brewing industry as we know it today. Breweries now not only have access to granular-level, real-time data to make the correct strategic decisions, but they have a tool to measure them too. Needless to say, this technology and solution supports beer manufacturers to optimize every aspect of their business using deep insights. Every market policy and production plan is data-driven, and every brand has access to market data, which was not available earlier in this largely unorganized market. This disruptive technology has brought the beer industry unprecedented data to the market's fingertips, like never before.
As an example, in October, a major commercial brewery in Europe ran promotions on their premium brands with all of the connected bars (that use the Beverage Analytics™ system). Aided by Beverage Analytics™, the Brewery showed the following increases in its premium brand business:
A 13% increase over its 7,475L Baseline.
Sold 8,440L during the promotion (an additional 965lts).
599€ as Promotion Costs and 3,130€ Extra Sales, the Brewery's profit from the promotion was 2,531€.
Received 4.22€ for every 1€ investment.
Extended the peak consumption period by one hour as compared to baseline times, pushing up the overall volume poured during the promotion timeframe by 13% compared to the baseline.
4 out of 8 Premium brands showed positive volume growth during the promotion period.
The report also identified the bars with highest and lowest increase, as well as competing brands' market share during this period (which decreased as a result of growth of Brewery's increased market share).
INTERESTING CASE STUDY

Breweries spend millions on marketing trade spend, such as promotions with no real way to track their ROI. Just as an example, SABMiller (MillerCoors) spent around $428 million on advertising spending in the U.S. in 2015 alone. Promotions are also static in time, having been predetermined by the brewery, and there is no way to communicate with all their customers (bars and other outlets) at once. WeissBeerger has introduced the ability to run real-time, highly focused dynamic promotions that match trends, with a direct two-way communication channel between the brewery and the bar, for the first time.
Taken from a Report on Advertising spending of selected beer manufacturers in the United States in 2015 (in million U.S. dollars):
https://www.statista.com/statistics/264998/ad-spend-of-selected-beer-manufacturers-in-the-us/