Terra Mayaa – A New Age, State of the Art Microbrewery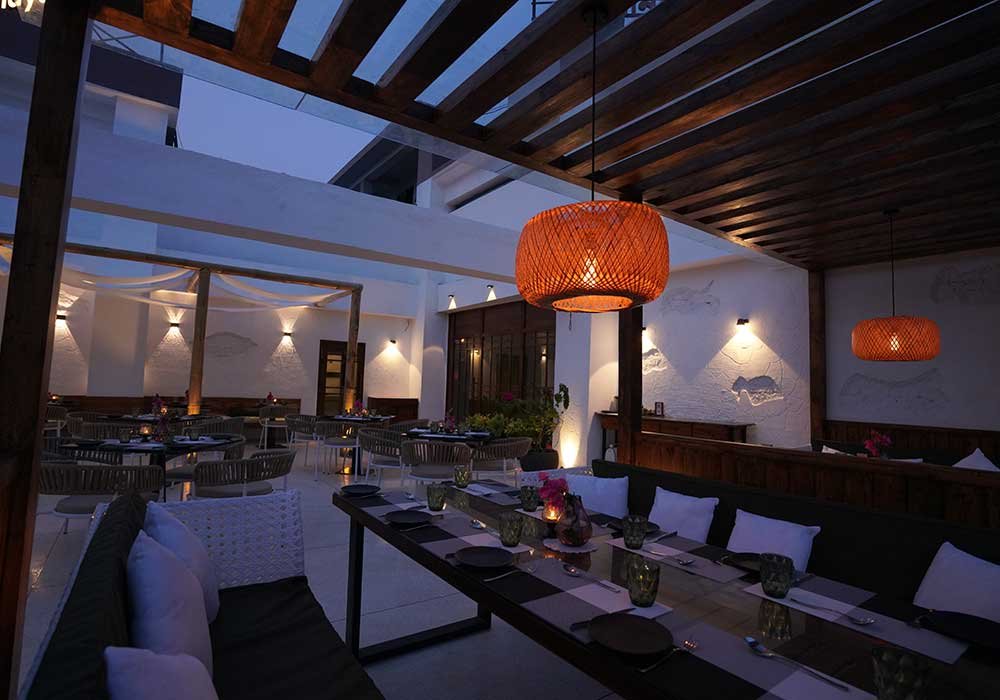 Terra Mayaa is a new-age, state-of-the-art Cocktail Bar & Brewery spread over 7000 sq.ft. of area. With a rooftop space, the microbrewery offers sweeping panoramic views of the city. The microbrewery has a seating capacity of 135 which adheres to the health and safety protocols in place.
Basked in luxury, Terra Mayaa is the hub of some of the best craft beers in Guwahati. It keeps no stone unturned to amaze you with a diverse set of hand-crafted beer styles. Terra Mayaa has been there since 2012 and it was constantly renovated and re-done from time to time. Now with a brewery in place, the outlet aims to establish themselves as a pioneer in the craft beer market by experimenting with local ingredients.
Since their launch as a Brewery & Cocktail Bar, Terra Mayaa has got a great response. Founded by Rachit & Juhie Saboo in 2012, the Cocktail Bar & Brewery has a vision to get the best of the country's food & music to Guwahati. "We have had a lot of international and national artists who have performed here. With the current development of the industry, we have been working over a year to make Terra Mayaa the best microbrewery and a cocktail bar." says Rachit Saboo, Co-founder, Terra Mayaa.
The interiors along with the rooftop space add sophistication to the outlet offering the vibe of a lounge and a balcony overlooking the city of Guwahati. When asked about it, Rachit responded saying "We kept changing the interiors every 4 years to survive in this competitive market. To be operating as a pioneer & leading the industry by example, you have to up your game and that's what we did. I wanted to make it a very classy yet casual dining and brewery so that anyone can just drop in and have a good time."
What's On Tap?
Terra Mayaa currently offers 4 styles of beer on tap. A German Hefeweizen, Kölsch, Belgian Dubbel and a Strong Lager. In addition to these, the microbrewery is also coming up with two new beer styles, a Mosaic Pale Ale – which is typically fruity and bold on the perceived bitterness. A specialty lager, brewed with aromatic Assam lime and locally procured rice called Joha rice, is also slated to launch in the coming weeks.
The state-of-the-art brewhouse is currently producing 2400 litres per month and has the capacity to increase it all the way up to 4000 Litres or 4HL if the demand escalates. Litchi IPA, Pineapple Ale and Joha Kaji Lager are some of the experimental/specialty beers that Terra Mayaa is looking to brew in the near future.
When asked about brewing beers that reflect the native culture and flavours, Rachit said "Drinking is not a taboo in Assam and the locals enjoy their drink. We have brewed a batch of lager with aromatic Joha rice and Assam Lime to give a local taste and feel to the people of Guwahati. It is still under fermentation and will be available on the tap by the end of March. We also ensure that all the beers we make are true to their style. It's still early days for us but we have some very interesting brews planned through the year. We plan to have one experimental beer on tap every month."
Terra Mayaa adds another landmark to the beer industry in the state of Assam. Since their launch as a Brewery & Cocktail Bar, Terra Mayaa has got a great reception. They are also recognised by 30 Best Bars India.