Taphandles – The Global Leader in Bespoke Solutions made for Draught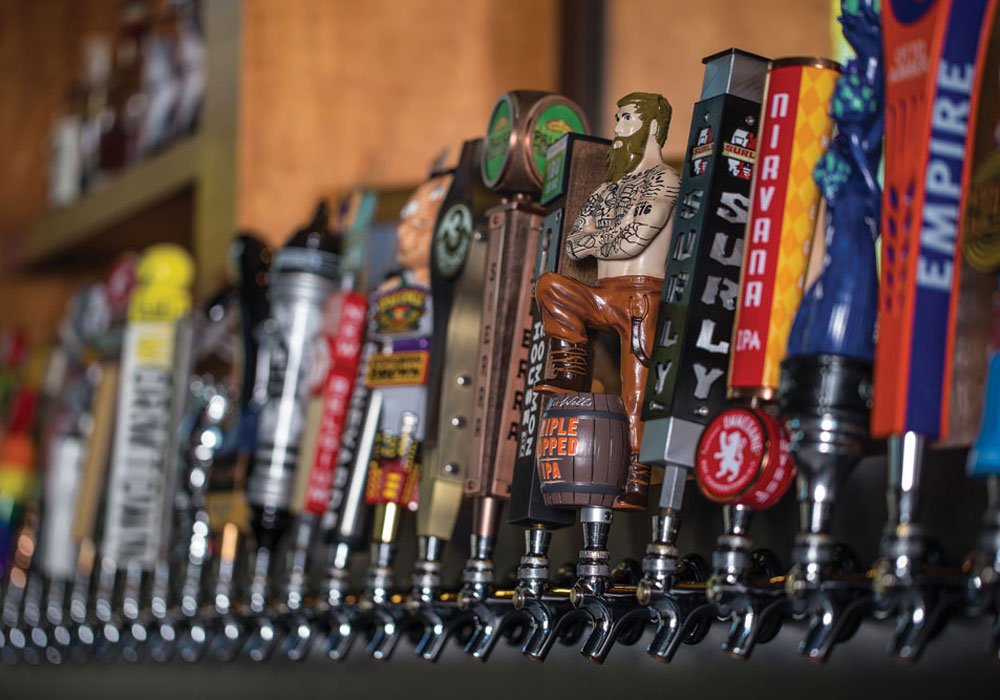 Colin Gold
CEO, Taphandles
When you walk into Taphandles, there is an energetic undercurrent reverberating off the walls. Designers are huddled over sketches, heads bobbing to their playlists. Customer support teams converse between desks as they guide Taphandles to market. People are working together towards a common goal; a like-minded, passionate team. The enthusiasm, collaboration and impromptu ping-pong games all remind you of a start-up brewery. This is no accident, Taphandles draws inspiration from the beer community by design.
Taphandles began developing and producing tap handles for craft beers in 1999. Back then, the craft beer business was going through a revival. There were fewer craft beer brands and the tap handles were simpler. Founder Paul Fichter started the company in his Seattle home, reminiscent of the brewers who began their first batches in basements, garages or other humble origins. Taphandles has long since outgrown the garage but it has stayed close to its roots, moving its headquarters into the heart of Seattle. The Company has kept pace with Seattle's evolving beer scene, which has grown enormously since its beginnings and is considered a mecca of craft beer, alongside Denver, Portland, and San Diego. Drawing inspiration from the city and the craft movement, Taphandles has become the global leader in the design and production of bespoke draught beer tap handles.
The Whale in the Bar
When Taphandles was founded, most tap handles looked similar. The landscape was blanketed by generic shapes with unimaginative visual appeal, using stickers or other unoriginal means of differentiation.
The first success that changed the dispense landscape was a tap handle for Alaskan Brewing, sculpted and painted like an Orca whale. The handle was an immediate success. Telling a story of local heritage, it was unlike any other on the draught beer tower. After the whale tap handle hit the market, Alaskan Brewing's sales expectations were surpassed several times, helping the brewery to become a renowned craft brand. The 3D innovation and detailed craftmanship was the first-of- -its-kind; with intricacies like hand-painted teeth, it wasn't long until people started noticing and talking about unique taps.
With the success of the whale tap handle, new and more creative tap forms followed. These forms changed the on-trade experience, increasing brewery visibility and brand recognition. Early collaborations with Samuel Adams, Anchor Steam, and Sierra Nevada further revolutionized the on-trade tap experience. As independent craft beer gained global momentum, Taphandles helped more and more breweries tell their brand story and differentiate in a competitive environment.
Developing a tap handle is a truly collaborative process that is grounded in a deep understanding of the brand and the story it communicates to its drinkers.
Gaining Market Share
As a brewer, having your beer on draught offers the most authentic representation of your craft. It's as close as consumers can get to the heart of your beer. Today in the American and Canadian markets, the tap handle is an integral item and one of the most valuable marketing tools available. When you start selling your beers on draught, the most effective way to successfully present your brand in the on-trade environment is through a tap handle.
Taphandles now works with breweries of all shapes and sizes across more than 50 different countries. Their customers are mainly breweries from the US but they have many customers across Europe, South America, and Asia, including Chimay (Belgium), Duvel (Belgium), Brewdog, (U.K.), Beavertown (U.K.), Mikkeller (Denmark), Hitachino Nest (Japan), Lion Rock (Hong Kong), Crew Republic (Germany), BRLO (Germany), and Therezópolis (Brazil), to name a few.
Brewers know that effective marketing is critical to success and a tap handle is a very effective way to ensure a brewery has exposure at the point of purchase. With all the competition today, establishing a strong brand presence is essential. Bespoke tap handles help to achieve this goal. They become fundamental tools for small breweries to position themselves against large conglomerates so they can connect with their consumers to sell more beer.
Taphandles' strategy is to partner with breweries to grow and succeed by creating original, quality, and attention-grabbing marketing products because their success is measured alongside the success of the brewery. Developing a tap handle is a truly collaborative process that is grounded in a deep understanding of the brand and the story it communicates to its drinkers. Taphandles takes great pride is working closely with breweries to bring their stories to life, supporting their customers with design, engineering, product development, and production services.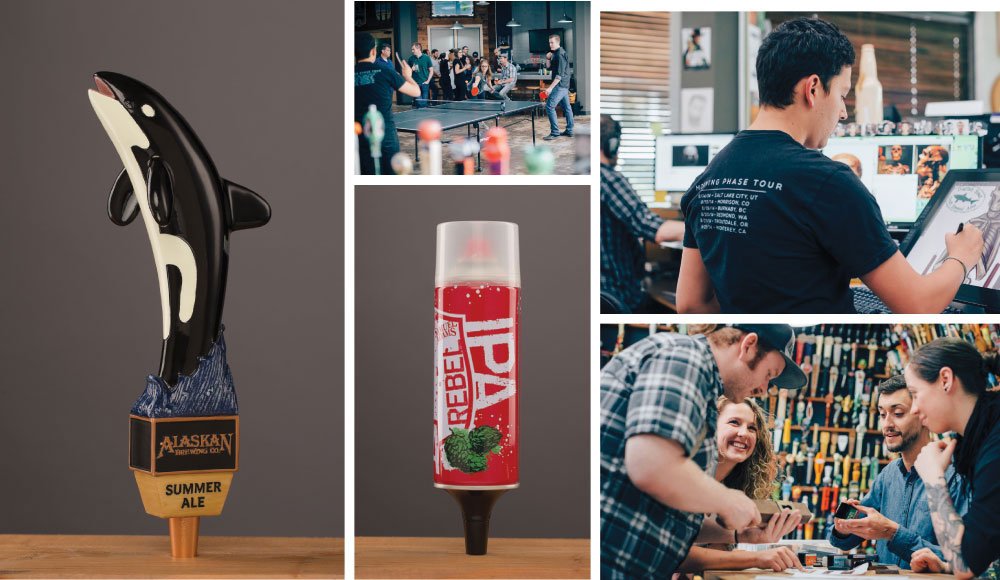 The Craft that Keeps on Growing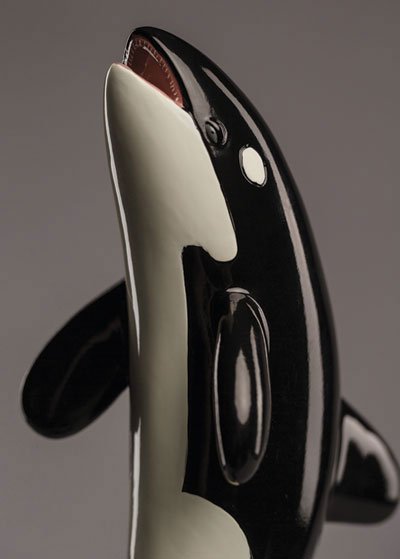 Taphandles tells stories. It can be as simple as a laser-engraved piece of wood, or as complex as re-creating an object in a tap handle, as was the case with the Sam Adams Rebel IPA (in the form of a can of spray paint). Their award-winning designs are the result of collaborative challenges, constantly seeking ways to increase their capabilities. One handle for Dogfish Head Namaste, uses kinetic movement to greet you from the tap handle with every pour. Hence, "namaste." With their heavy focus on design and years of experience in the beer industry, Taphandles has managed to create unique and authentic tap handles for breweries of all sizes. Firestone Walker Brewing Company says, "Taphandles has been a trusted partner for many years. There isn't much they can't do. That versatility resulted in some unique solutions which helped us tell the story of our brand." Many others agree.
No matter how big or small the request, each brewery receives complimentary design consultation sessions to craft their story via bespoke tap handles, lighted signage, or other on-trade needs. With a deep understanding of the beer industry, Taphandles knows how to create impactful marketing. At its core, Taphandles is the same entrepreneurial and spirited company that started in the garage with a whale and they remain committed to telling stories through compelling visual impressions. One only needs to look at their floor to ceiling tap wall and wonder, "what's next?"
To learn more about Taphandles, please visit www.taphandles.com
So, what is a tap handle?
Briefly, a tap handle is a device, or lever, for pouring draught beer. It can be made of wood, metal, polyurethane, or plastic, but in fact it's much more than that. It has become an essential marketing statement that contributes to the brewing culture, increasingly present in bars, restaurants, craft bottle shops and wherever draught beer is being served. Awakening curiosity, they are a marketing tool for breweries, helping to differentiate brands from one-another. Besides being a functional item to open and close taps, it has become a sought-after collector's item, mainly in the US, where tap handles are easily found in various shapes, colors, and finishes.