Sudhir Jain, SVP of Manufacturing and Sustainability at Bira 91 on 'Mission To Zero' Campaign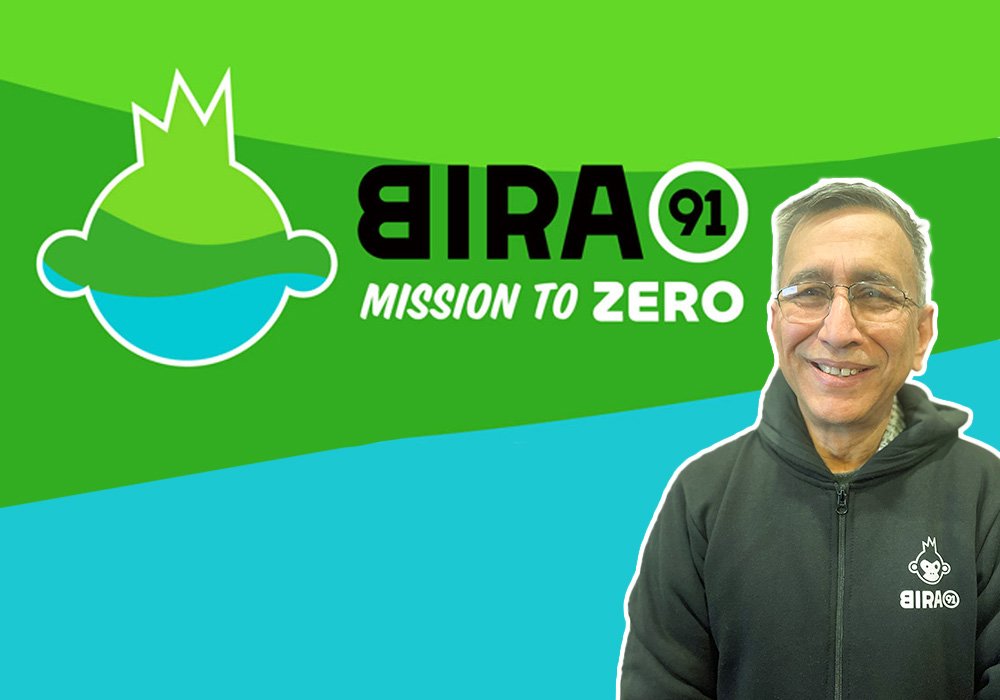 Bira 91 has stepped up with its sustainability efforts that will have a demonstrable, measurable impact. Every Bira 91 brewery will have zero carbon emissions by 2025. Bira 91 has outlined four key areas for Mission To Zero as part of its to-do list for the planet: Shift to 100% Clean Energy; Consume 60% Less Energy; Use 50% Less Water; and Send Zero Waste to Landfill.
In the article below, Sudhir Jain, SVP Manufacturing and Sustainability at Bira 91 highlights some of the key areas Bira 91 is currently working on to accomplish "Mission To Zero" as a company. He also shares his thoughts on how consumer preferences have changed over the years.
Hi Sudhir, Can you tell us a little about your role as the Senior Vice President of Manufacturing and Sustainability at Bira 91?
In my current role at Bira 91, I lead strategic planning and operations management for all of Bira 91's breweries, while also ensuring quality control and compliance across all manufacturing departments. Eager to drive innovation at scale and with agility, I spearhead Bira 91's innovation initiatives across large-scale brand properties, ie. microbreweries, taprooms, and international collaborations. As a strong advocate of sustainability, I also look after Bira 91's mission to achieve Net Zero Carbon Footprint by 2025.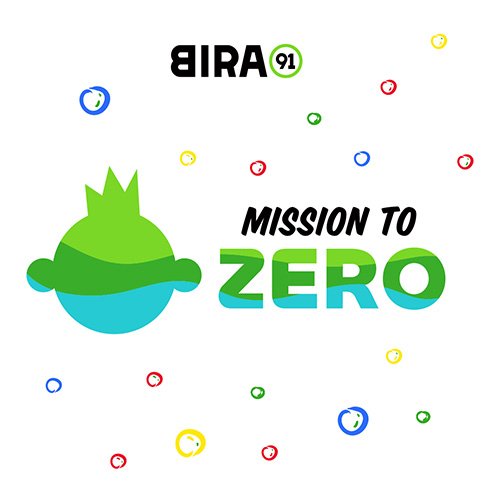 Earlier this year, Bira 91 announced "Mission To Zero", its ambition to become India's first Net Zero beer company by 2025. Can you shed some light on this? 
Sustainability has always been a priority for Bira 91, but our 'Mission To Zero' ambition stems from the urgent need for companies and individuals to address climate change. Our consumers want to drink better and there is a huge demand for flavorful beers. At the same time, they are also well-informed of the impact of their preferences on the community and environment at large. 
As a beer company that is rooted in India, we believe in helping consumers make better choices for the planet. Keeping this in mind, we partnered with Kirin Holdings to form B9 – Kirin Centre for Sustainable Growth, which focuses on environmental sustainability and other business synergies. This resulted in the launch of 'Mission To Zero', an aggressive roadmap to becoming carbon neutral by 2025.
What key areas are you currently working on to accomplish "Mission To Zero" as a company? What strategies do you employ to reduce carbon footprints?
We have devised a simple and efficient four-point strategy to help us minimize the negative impact on the environment as a manufacturing company. The details of which are as follows:
Shift to 100% Clean Energy:
We will minimize buying electricity made by burning coal or natural gas, generate 10 MW of electricity from solar panels by 2025 and install off-grid wind turbines to light up all our administrative facilities and streets. Bira 91 is also now Zero Coal across all breweries.
Consume 60% Less Energy: 
To achieve this, we aim to improve every aspect of our brewing process – from mill to mash, boil to ferment, and filter to pack. We will also deploy industry advances in packaging, automation, AI, and advanced robotics, to remove waste, improve efficiencies, and reduce energy consumption. Additionally, using better equipment will help ensure that surplus heat is recovered and converted into reusable energy. 
Use 50% Less Water: 
By treating and converting 100% of wastewater into clean water, we will repurpose it for refrigeration, watering trees, and generating steam. We will also reduce evaporation during brewing and build more closed-loop processes to use the same water for multiple purposes. 
Send Zero Waste to Landfill:
Bira 91 uses 100% of the spent grain for animal feed and to make cups for offices and events. We also use 95% recyclable packaging material for our beers. We aim to scale this to 99% by 2024. Additionally, to send zero waste to landfills by 2025, we are committed to recycling as many things as possible – broken glass, damaged cartons, wasted cans, or any other waste generated in the beer-making process.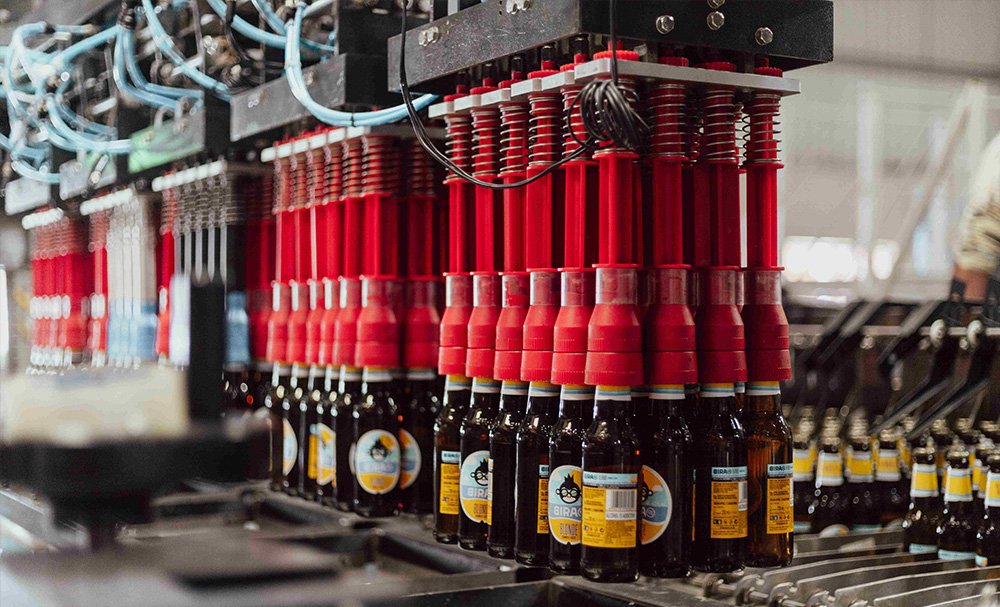 Do your sustainability efforts have a place in the story of your product?
With 'Mission To Zero', our objective is to invest in our manufacturing and supply chain to ensure that our breweries are carbon neutral by 2025 – 5 years ahead of global beer makers. To achieve this, we are streamlining all operations within our product story to ensure sustainable practices across the board. Our goal is to modernize the art of beer making, from the primary stages of brewing to the final packaging. 
Has the pandemic changed your perspective on sustainable packaging design?
We have shifted towards implementing hygienic design, direct-to-consumer models, and the use of materials that are 95% recyclable. We are also aiming to scale up to using 99% recyclable material by 2024.
A vast majority of consumers have expressed a preference for beverages that are produced in a sustainable manner. How do you think the consumer preferences have changed over the years? 
Consumers today believe they can do their bit for the environment by making informed purchase decisions. Young consumers are increasingly choosing healthier beverages for them and the planet. They are keen to read the fine print behind their favorite product to know if it's been made sustainably – which includes the manufacturing method, carbon emissions, waste management, and using recyclable packaging. 
How do you think the beverage industry, especially the beer industry has evolved over the years? 
Over the last few years, consumer preferences have evolved drastically. Younger consumers today are more open to experimenting with new flavors and have become more diverse when it comes to their drinking occasions. 
This provides lucrative opportunities for brands like us to scale up innovation to bring consumers more flavors at better prices. Our growth from a homegrown start-up to the fourth-largest beer company in India proves that flavors will redefine the entire beer market in India.
Lastly, what's next for Bira91? 
At Bira 91, we will continue to bring consumers innovative flavors through our premium brews. By scaling up our manufacturing footprint, we also aim to release new products and categories into the market faster. Our recent foray into the Hard Cider category with the launch of Bira 91's 'Hill Station' Hard Cider Ale, is a step in this direction. In addition, we are working towards strengthening our restaurant vertical, to provide a more immersive experience to our consumers.