Meet The Top Providers Of Engineering & Technology Solutions For Beer And Spirits: SpectraA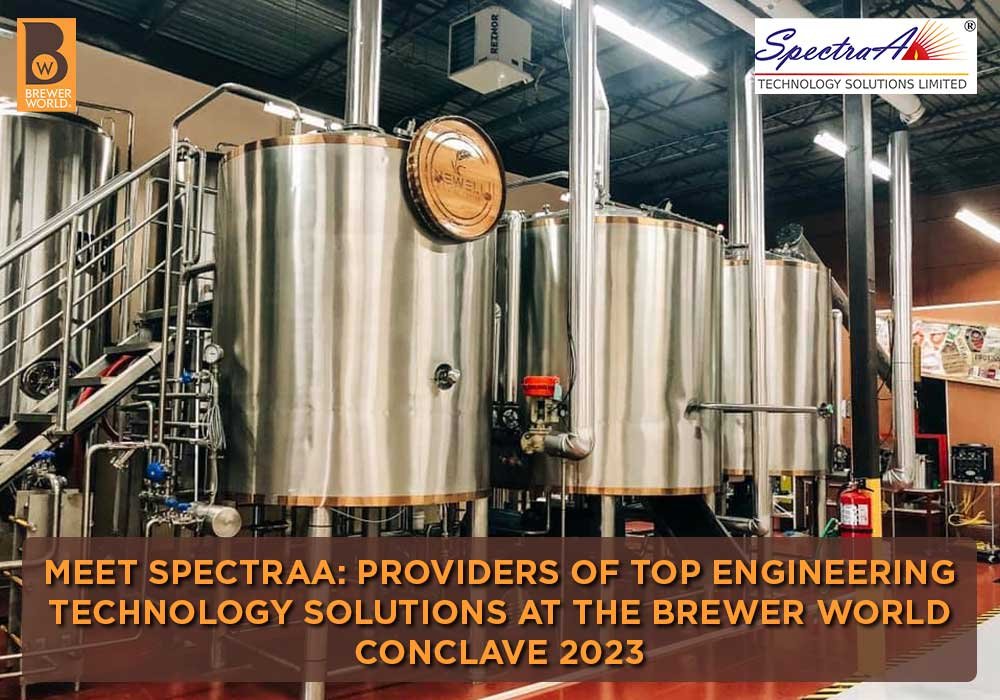 SpectraA Technology Solutions Limited is the leading high-quality and cost-effective equipment supplier for breweries in India and Global markets.
It is an engineering-based company with expertise in various industries, including breweries & spirit blending and bottling plants, microbreweries, food & beverages and cosmetics, and personal products & hygiene. From conceptualizing the needs to validating, installing, commissioning, and training staff, SpectraA provides clients with a comprehensive solution.
SpectraA Technology Solutions Limited guarantees its clients significant efficiency and consistent quality, thanks to its extensive experience in offering specialized solutions for different business operations.
SpectraA has its sprawling manufacturing facility in Bengaluru's Malur Industrial Area. The state-of-the-art facility spans 75,000 square feet and is equipped with fully automatic rolling, plasma welding, polishing, and plasma cutting machines, providing cutting-edge technology for world-class manufacturing equipment. With over 15000 square feet of dedicated raw material storage space, SpectraA ensures project completion and meeting delivery deadlines.
The company has successfully installed many projects for pharmaceutical, SS bioreactors, mixers, brewery & microbreweries and craft brewery plant, yoghurt plant, dairy plant, sugar manufacturing plants, processed food plant, and soft drink & beverage bottling plants in South Asian countries such as Sri Lanka, Bhutan, and Nepal, as well as several locations in India and Global market including Jordon, Republic of Benin, Burkina Faso, Kenya, Canada and Belgium.
SpectraA successfully commissioned several major commercial Breweries and over 65 microbreweries, including India's largest microbrewery of Iron Hill in Bangalore.
The QA team ensures that all products can adhere to global standards. Its production facility has ISO 9001:2015 certified. The team is dedicated to offering their clients the best engineering technological solutions. It is ready to offer all the assistance you require irrespective of your challenge, whether it be rearranging your systems, expanding, modernizing, or installing entirely new product lines.
SpectraA transforms your product design concepts into excellent, realistic engineering designs. Industrial design, material selection, manufacture, commissioning, serviceability, optimizations, and compliances are just a few of the services it offers. The company also creates innovative and highly reliable engineering process systems that serve as the foundation for high-quality products. SpectraA has been providing sustainable processing and equipment plant management solutions. In conjunction with the expertise of its multi-disciplined team, it offers hygienic and aseptic equipment and processes that maximize your production time and operational flexibility.
To learn more about SpectraA Technology Solutions Limited, check out SpectraA Technology Solutions: An Expertise In World-Class Engineering.
Meet SpectraA Technology Solutions Limited, among many other companies providing solutions and services for large and small scale breweries at the Brewer World Conclave 2023, taking place on the 23-24-25 February at Karnataka Trade Promotion Organization, Export Promotion Industrial Park, Whitefield Industrial Area, Bengaluru.
Register today and Get your visitor passes!