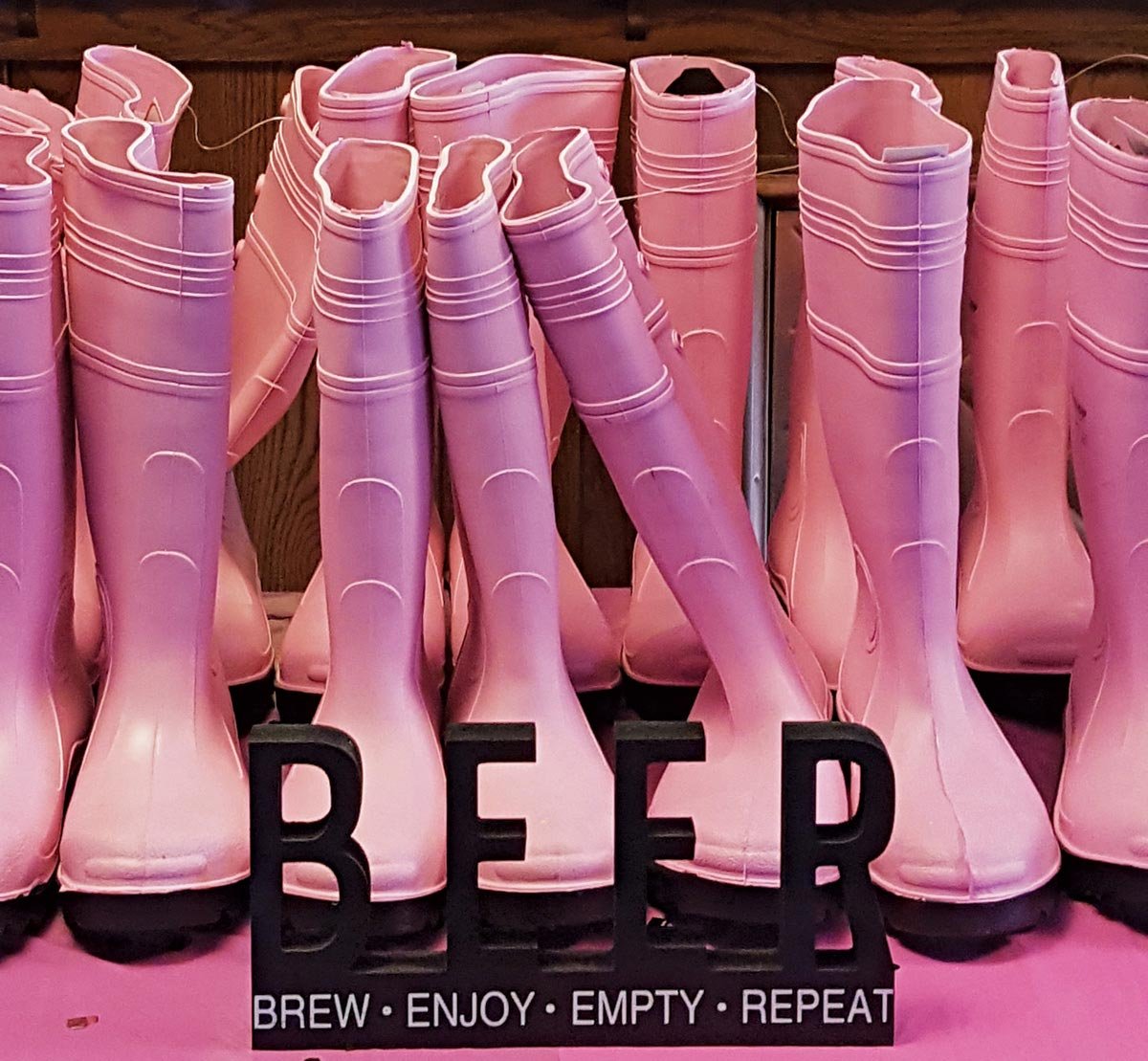 Teri Faherndorf
President, Pink Boots Society
Emily Engdahl
Executive Director, Pink Boots Society
Did you know, while the bearded-guy-as-brewer stereotype remains, the truth is that according to the most recent estimates, women make up about 25% of weekly craft drinkers in the U.S. and is rapidly picking up across the Globe. Powerful and impactful leaders grow strong communities: local, global, and virtual. Women play an important role in all strong communities, and until recently they have been under represented in our beer community. Pink Boots attempts to equalize the opportunities in our industry between men and women by making women feel welcome and rectifying their seemingly common experience of feeling "like the only women brewer" they know.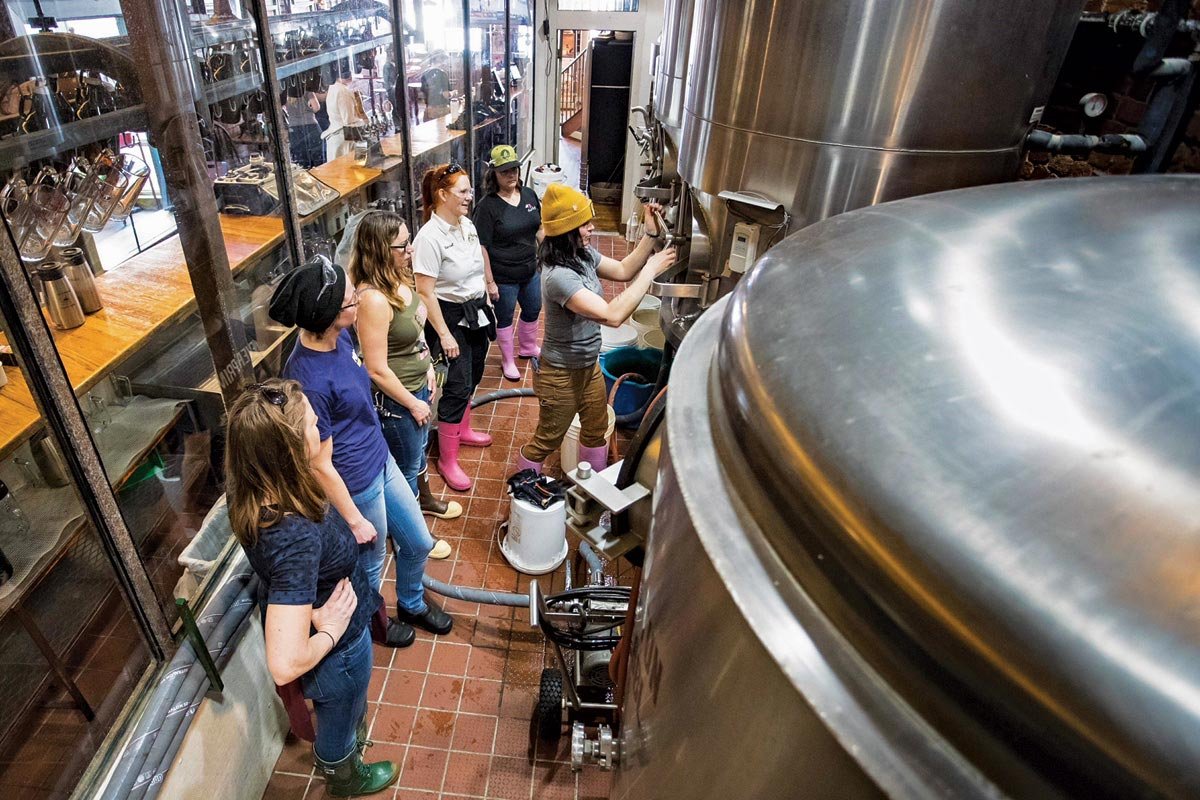 The Pink Boots Society was born ten years ago, after Teri Fahrendorf, lone female brewmaster travelled across the United States in search of female colleagues. No one knew the others existed and a sisterhood of support was created. In 2008, she became the leading voice for women in the beer industry after she founded the Pink Boots Society, following a "road brewing" tour during which she met female brewers working in isolation and obscurity.

Pink Boots Society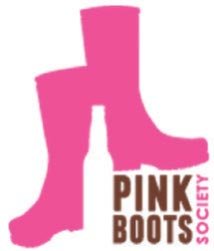 Created in 2007, Pink Boots Society is an international non-profit association, created to assist women in the beer industry with career advancement and professional skills development, through scholarships, educational opportunities, mentoring and networking – from brewers to beer writers, lab technicians to graphic artists – Pink Boots Society exists to support every female professional in the brewing industry. There is no gender-based glass ceiling in the beer industry, there is only an education-based glass ceiling. PBS gives women the knowledge and tools for success. In the US especially, girls are less likely to have the same education experience in science, technology, engineering and math as their male counterparts. The gender gap widens in middle school, and results in a dearth of females in certain science-based industries and educational pursuits. Those young ladies may then, as they grow older, come to the brewing industry from a host of other fields, just like the males do but without the same backgrounds of hard science, mathematics, technology or brew-science specific experiences. We aim to equalize that educational playing field in those STEM areas in which females are needed desperately and areas that brewing encompasses.
We encourage community participation and connectedness through shared knowledge. From 2007 to 2013, there were no staff members, a "non-working" Board of Directors, and only a handful of volunteers. Since our non-profit status was granted in 2013, we have made huge strides. The Pink Boots Society has granted more than 50 scholarships, internships, job opportunities, educational programs, and support to our members in over 50 chapters in 10 countries across the globe. Everywhere we have members women are paying forward the education they receive; welcoming tourists and community members to their establishments, forging bonds with local institutions like universities and new scholarship partners and extending goodwill at home and abroad to local residents, tourists, and anyone curious about beer. In 2016, we sent 11 women on scholarship to Germany to learn about Zoigl family based, community brewing. These women have forged lasting bonds with the brewsters, they met while abroad, and the diplomatic relations between the two countries continue to foster new ideas and goodwill across the miles. Our members act as ambassadors to the world on behalf of their regions. Of our current 50 chapters, San Diego is our strongest chapter – our members play a significant role in the craft beer economy there – more than $70 million in regional economic impact is seen by San Diego alone. Since our inception, our chapters have thrived and set the world example for our members of what power and inspiration education, collaboration, and community hold. Those values are translatable across all industries, and the economic, social, and educational gains from and within the brewing industry serve as a beacon and example for other industries aiming to "do good."
From inception to June of 2016, we gathered 2500 members. Until June 2016, membership was free. We polled the membership, who decided that dues were a worthy endeavour, and until the June 2016 membership program, ANY woman making ANY portion of her income from anything beer related could qualify. For example, a female jeweller who made hop-themed earrings qualified. In June of 2016 we also wiped out our entire membership directory and began fresh with new membership guidelines and requirements. However, after June 2016, any female beer professionals making more than 25% of her income, a student enrolled in an accredited beer-education program, or breweries in planning meeting certain benchmarks are permitted membership. We have recaptured over 1200 members with these more strident guidelines. We now have more than 6000 newsletter subscribers and supporters.
One major initiative for 2017 was a research project spearheaded by the Pink Boots Society in collaboration with the Smithsonian Institute, the Brewers Association, Stanford University, Oregon State University, Portland State University, New Belgium Brewing, Valley Malt and the Craft Maltsters Guild, and the California Craft Beer Association. This group is tasked with researching and surveying women in the beer industry to discover their impact on demographics and inclusion in the industry, as well as reveal barriers to inclusion in judging, speaking, and presenting in the industry. We are currently working on a demographics and inclusion survey that will be released worldwide to our members and any woman working in the beer industry globally. No other similar study has ever been done, and no other association is as expertly poised with the same connections as Pink Boots to accomplish it.
Grants assist the Pink Boots Society in meeting our objectives and helping us achieve our goals and benchmarks. A grant from Community Partners and Sponsors will give key operating funds to support administration and organizational business expenses. Pink Boots Society is entirely funded by donation. Our recent growth has expanded PBS beyond our ability to remain a 100% volunteer-run organization. A grant will allow PBS to underwrite key infrastructure improvements, thereby ensuring program expansion, organizational development, professional oversight, industry contribution, and community success.
In the next year, specifically, we aim to increase funds for our Executive Director, increase our budget for industry meetings, and bolster our online presence with new branding and a fresh media campaign.

Pink Boots Society Timeline
2007 – Teri Fahrendorf, the second female master brewer in modern American history, embarks on a cross-country collaborative brewing tour. During her travels, she meets and brews with Laura Ulrich at Stone Brewing and Whitney Thompson at Troegs Brewing. When she discovers that these women believe themselves to be the only female brewers in the nation, Teri decides to compile a directory of women working in the industry.
2008 – Teri and Laura organize a meeting at CBC, attended by 16 female brewers and beer writers. They establish their mission and choose a name. They meet again in October at the Great American Beer Festival in Denver. PBS has followed this biannual meeting schedule ever since.
2011 – Portland, OR, beer journalist and retailer Lisa Morrison co-chairs the first meeting of Barley's Angels, an umbrella organization under the purview of PBS created to educate female beer consumers. Though Barley's Angels eventually splits from Pink Boots, it thrives with approximately 100 chapters in 28 states and seven countries.
2012 – As a way to introduce more women to craft beer, PBS' national Bring Mom Out for a Beer campaign encourages and promotes Mother's Day beer events around the country. Though PBS no longer actively supports this initiative, many participating venues still continue the tradition.
2012/13 – With the help of her mother-in-law, Tina Graber, Teri completes a 98-page application to earn 501(c)3 non-profit status for Pink Boots, allowing the group to accept donations and award scholarships.
2013 – Jessica Heidrich, Sweden's sole female brewer, wins the first PBS Scholarship for a web-based Concise course in Brewing Technology from the Sibel Institute for Brewing. Since then, about 50 women from 15 different states and 6 countries have won scholarships for educational travel opportunities, as well as online & in-person beer and brewing courses. From 2008, PBS has raised roughly over $390K, of which $332K has gone into programming, scholarships & chapter developments
2014 – With the help of former PBS social media guru Denise Ratfield, British brewery owner Sophie de Ronde establishes International Women's Collaboration Brew Day, which brings women to breweries around the world every International Women's Day (March 8) to brew the same recipe simultaneously. PBS has since launched a second, similar endeavour, called Big Boots Brew Day.
2014 – Oregon beer writer Emily Engdahl joins PBS as executive director, becoming the first and only paid employee and taking over daily duties from Teri.
2016 – In a "closing of the circle," so to speak, Teri steps down as president and Stone's Laura Ulrich takes over.
2017 – The 10th Anniversary Benefactor Sponsor is Stone Brewing Company, additional sponsors include Ballast Point, PicoBrew, Great Western Malt, Grandstand, Whitelabs, Western Square, Laughing Monk, Giga Yeast, Craft Beer Attorney, Karl Strauss, Portland State University, and Four Peaks Brewing

Pink Boots Society Today
The Pink Boots Society is thriving and continues to grow at an inspiring pace. Our hope is that eventually, due to increased and realized gender equity, accessible STEM and higher education for all and changed societal views within a generation's time, "females in brewing" will cease to be a necessary subgroup of the larger brewing industry. Until then, we rely on community supporters like you to help us educate and encourage women in the beer industry.
The Pink Boots Society plays a key role in both generating a strong female community within the industry and in helping breweries and allied industries retain female employees. In a rapidly changing industry that is constantly innovating, it is imperative for companies to keep diverse, outside-the-box thinkers with strong background knowledge in their fields. Women can bring new perspectives to problems—given training and a chance. PBS aims to equip women with the knowledge they need to be competitive in the workforce, and it helps to educate others in the industry to give women an equal chance. To celebrate our successes, we held the industry's first all-female conference – with an exclusively female line-up of speakers, presenters, panellists, and moderators – at our 10th Anniversary Conference on June 2, 2017. The following day, June 3, we created and hosted a public beer fest at Liberty Station. Recently we were granted a proclamation declaring June 3 "Pink Boots Society Day" in San Diego, California for our economic impact and contributions to the education of women in the beer industry.
This group is tasked with researching and surveying women in the beer industry to discover their impact on demographics and inclusion in the industry, as well as reveal barriers to inclusion in judging, speaking, and presenting in the industry. We are currently working on a demographics and inclusion survey that will be released worldwide to our members and any woman working in the beer industry globally.