Online Aggregation Could Obliterate Business And Monopolise The Market, Warn Bengaluru Alcohol Retailers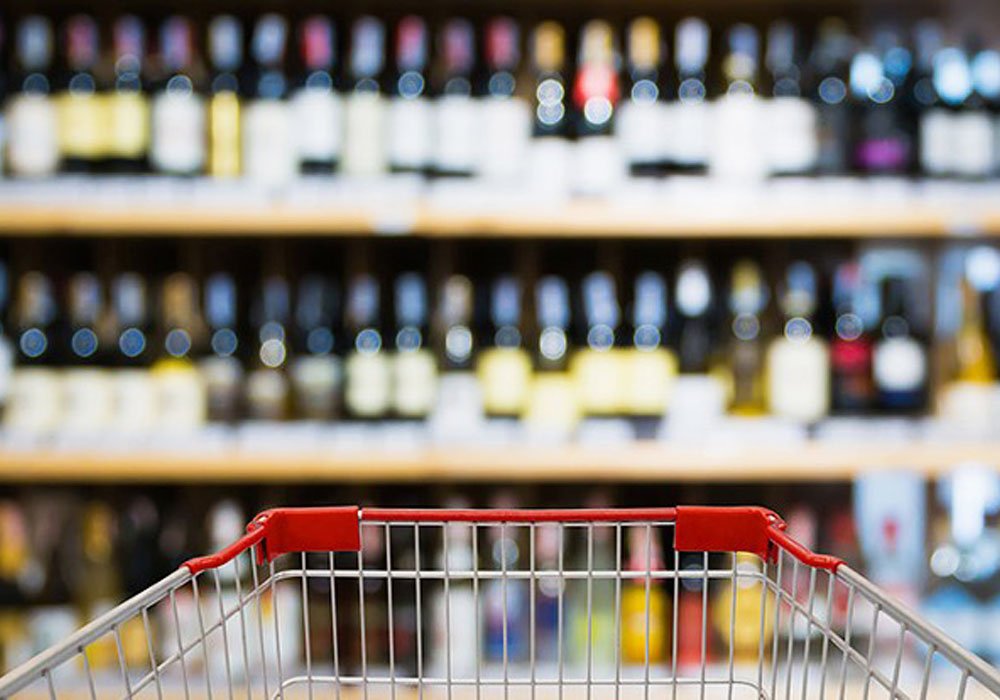 The retail model that has driven neighbourhood supply chain for decades in India is under increasing pressure. In some parts of the country, there is a shift occurring, driven by some of the most powerful e-commerce aggregators, away from direct-to-consumer models and towards online wholesale distribution.
India is recognised as one of the fastest-growing e-commerce economies in the world. The Indian e-commerce market is expected to grow to US$200 billion by 2026 from US$ 48.5billion as of 2018. Factors like Foreign Direct Investment and the uniform implementation of Goods & Services Tax have significantly boosted the growth story of e-commerce in India. Furthermore, the rise in smartphone and internet usage in India's semi-urban and rural areas has shaped the buying behaviours of consumers, leading to skyrocketing e-commerce sales, country-wide. Online shopping leaves customers spoiled for choice by offering them numerous choices at competitive prices spanning a wide range of product categories. Customers are also beginning to get used to the convenience of buying just about anything on the go in a matter of a few clicks on their smartphones, laptops or tablets.
Unfortunately, not everyone is in favour of this model. The success of e-commerce platforms is a direct threat to India's neighbourhood mom-and-pop shops. As more and more niche industries like FMCG continue to tie up with e-commerce aggregators, vying for the consumer's attention with online deals and discounts – the situation has led to a serious loss of business for the smaller kiranas and retailers, leaving them at the mercy of e-commerce giants.
Last year, the pandemic ushered in a new era of e-commerce and online delivery of alcohol in India. While many states like West Bengal are already implementing it, liquor retailers in many other states like Karnataka don't want aggregators and food delivery apps to enter the highly state-centric and excise-regulated liquor space.
In last week's interview with Adarsh Sharath, Director of Hops and Barrels Pvt. Ltd., we discussed this subject from the point of view of beer manufacturers. In today's piece, Brewer World Editorial focuses on some of Bengaluru's most popular neighbourhood alcohol retail outlets to reveal their side of the story.
There are a large number of licenses in the alcohol retail space in Karnataka. Bengaluru, the state capital, itself has as many licenses as that of any state's put together. In every two-kilometer radius, one can easily find quite a few alcohol retail outlets.
"In the past too, delivery aggregators have come into the picture. At that time too, it was observed that they used to tie up with one particular outlet only and 99 percent it used to only be beer. There were never any larger orders because people are also skeptical as to where it comes from, how it gets delivered, whether the stocks are up to date as it was not being regulated properly at that time," one Bengaluru-based alcohol retailer told Brewer World Editorial.
"At the same time, all the other shops that the aggregator had not tied up with – ended up losing out. It was then that a lot of us decided to not get involved in these models. We prefer customers walking into our store and picking up their alcohol as they have been doing for so long."
Higher Margins For Aggregators, Less Profit For Retailers
The business model of aggregators and online delivery apps runs on a two-fold customer strategy where the business has to cater to not only the people looking to buy the products listed (the consumers) but also people looking to list their products themselves (the brands they partner with). As a result, they charge a high operational fee – not just to the consumers, but also to the retailers.
"After we purchase our stocks, we don't make more than 8 percent margins. With all our additional expenses, this adds up to hardly 3 or 4 percent," another retail outlet told Brewer World Editorial. "Now when delivery apps and aggregators come into the picture, they take away almost all of it; close to 50 percent of our profits in many cases, which is a huge loss. If a bigger e-commerce aggregator comes into the picture, we foresee the entire business going for a toss. It will be difficult for anyone to survive that way."
Biased Brand Visibility Could Monopolise The Market
"Is there a possibility of aggregators and retail outlets to coexist?" we asked our sources.
"It will be a very complicated process," one source tells us. "Let me try to illustrate this with an example. Today, if I want to book a taxi to go to the airport, a hundred Uber drivers will be notified at the same time. The first person to click gets the customer. It will become the same way in the alcohol retail space.
It's not just retailers who out to worry about online aggregator models. Turns out, brands have something to be equally concerned about as well.
"The situation gets worse if the brand tying up with the aggregator gives out random online offers and discounts to attract consumers. For example, a particular brand that's already available in 20 stores in the city could tell the aggregator to sell a certain number of cases at a certain price in exchange for reimbursement of the difference amount. In this scenario – no one else benefits except the aggregator and a handful of retail outlets that enjoy a good online presence. These brands will have the added advantage of higher visibility on the website and will kill other products."
Naturally, when one brand does this, it doesn't take long for others to follow suit in order to catch up with sales. Another source tells Brewer World Editorial: "There are so many products entering into the market every day. Pre-pandemic era, we'd get calls from easily about 5 to 10 brands who had newly entered the market, every other day. If an aggregator comes into the picture, he will showcase only his products or those he has tied up exclusively with for his own gains."
"Big brands with larger budgets benefit from this model, but the smaller brands who have just entered the market with one or two variants will lose out and consumers may not even know about them. On the other hand, if a customer walks into my store, I can easily show him options and build a personal relationship with him – which I cannot do in an online model," he adds.
Alcohol Influx From Neighbouring States Could Drain State Excise Coffers

It appears that online aggregator models could also potentially inhibit the State Excise's ability to track revenue – a large part of which comes from alcohol sales, as revealed by alcohol retailers.
Consumers shopping online don't really care about where a product is coming from as long as it's within their budget. With varying MRPs across the same products from state to state, it is likely that most of the alcohol would be bought from neighbouring states like Goa where alcohol is cheaper.
While many states at the moment have adopted this model as a temporary measure to make revenue during the pandemic, traditional alcohol retailers are of the belief that this won't be viable for the states in the long run.
Rise In Illegal Alcohol Purchase & Consumption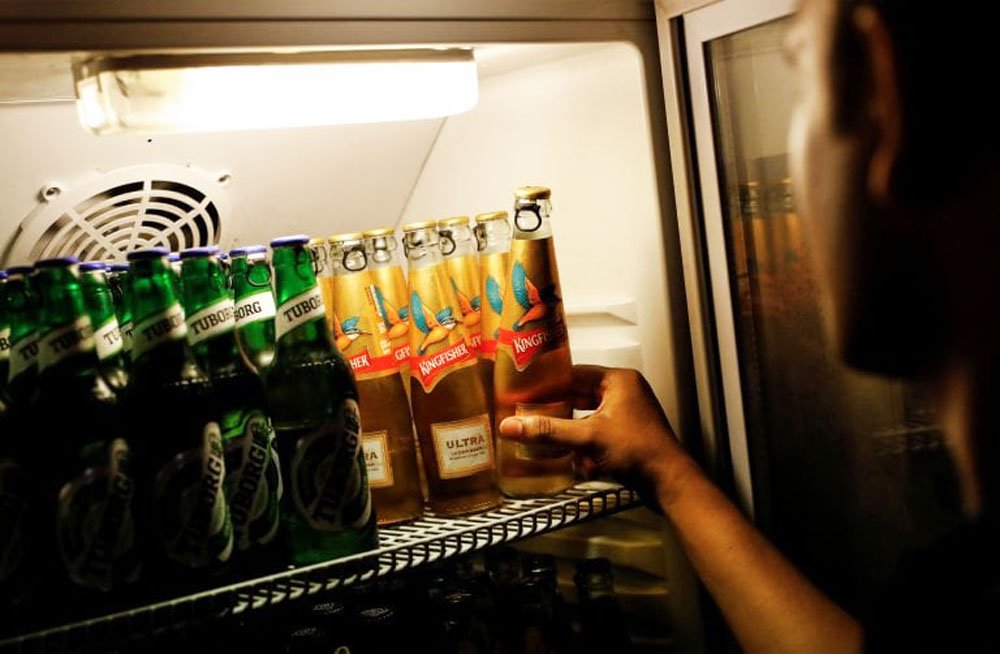 Additionally, online aggregator models don't always have the appropriate age-gating systems in place to monitor factors like legal drinking age. Even adhar card-linking is not always properly controlled, according to sources. "In walk-in shops – this is not so as we are extremely strict about such things. The moment we see youngsters, we ask them to furnish proper license proof, otherwise, we simply chase them away," they said.
While the present-day pandemic situation has offered little to no respite to India's alcohol retailers, they remain optimistic that things will pick up soon. "Earlier this year, people didn't really worry that much, they were still going out a lot more as compared to now. Now, people want to buy, even though accessibility is the problem but they are also scared to come out given the current circumstances," said one retailer to Brewer World Editorial. "Also, we must remember that it's not just the alcohol industry that is struggling. If you see the hotel industry too, they have no option to deliver food online. The local kirana stores are also suffering. Even if you want to order something that's a non-essential item off Amazon, you won't get it right away.
Everyone's feeling the pinch right now. But in the long run, when everyone is vaccinated and the dust settles, we anticipate things going back to normal."
Brewer World Exclusive