Oktoberfest: Snyder's Brews Beer with Pretzels
Collaborations between breweries and food brands are becoming more common for Oktoberfest, Harpoon partnered with Dunkin', Yuengling partnered with Hershey's, Oconee partnered with Waffle House – and that's just scratching the surface. Most of the time, these brews are done purely for publicity purposes. Some partnerships between food and beer make perfect sense, like the one between NY's Captain Lawrence Brewing and Snyder's of Hanover, which combines the classic pairing of beer and pretzels.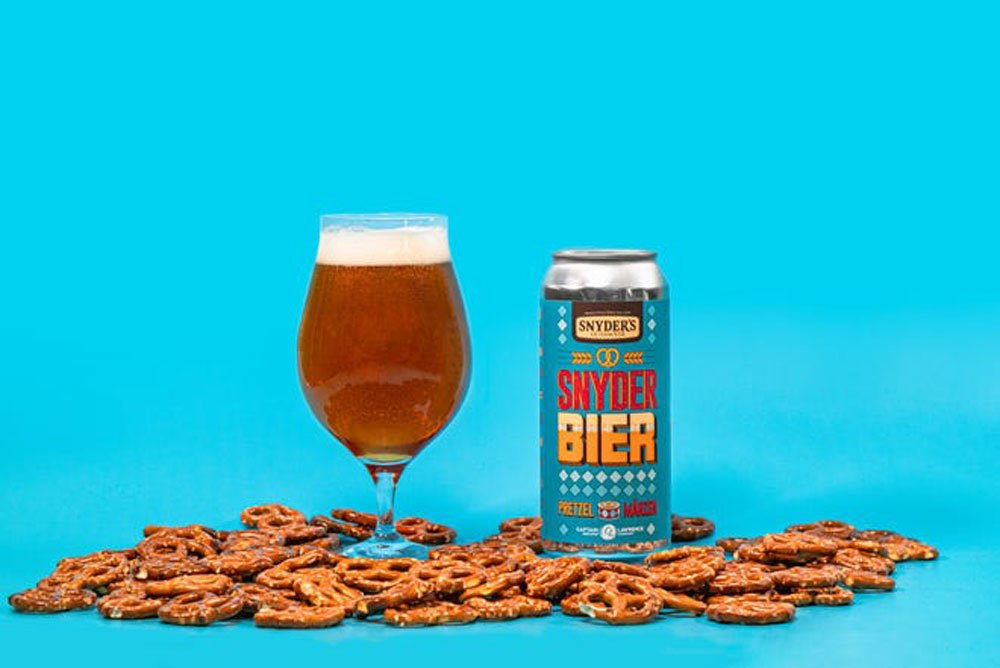 In conjunction with Oktoberfest, Snyder's of Hanover has launched the first pretzel beer collection – Snyder Bier – in two varieties: Pretzel Märzen and Pretzel Frücht. As for the Frücht, it is described as a gose-style ale brewed with Snyder's of Hanover pretzels, passion fruit and guava, which works well with a traditional lager's malty flavour.
"With the possibility that Oktoberfest events may need to be cancelled or move to virtual for a second year in a row, we wanted to give consumers an easy way to bring the spirit of the festival home," Rachel Sasser, Director of Marketing, pretzels, nuts and popcorn at Campbell Snacks said to an online news agency. "The mixture of our slow-baked pretzels with Captain Lawrence's refreshing brew is guaranteed to make you want to celebrate Oktoberfest from wherever you are," he added.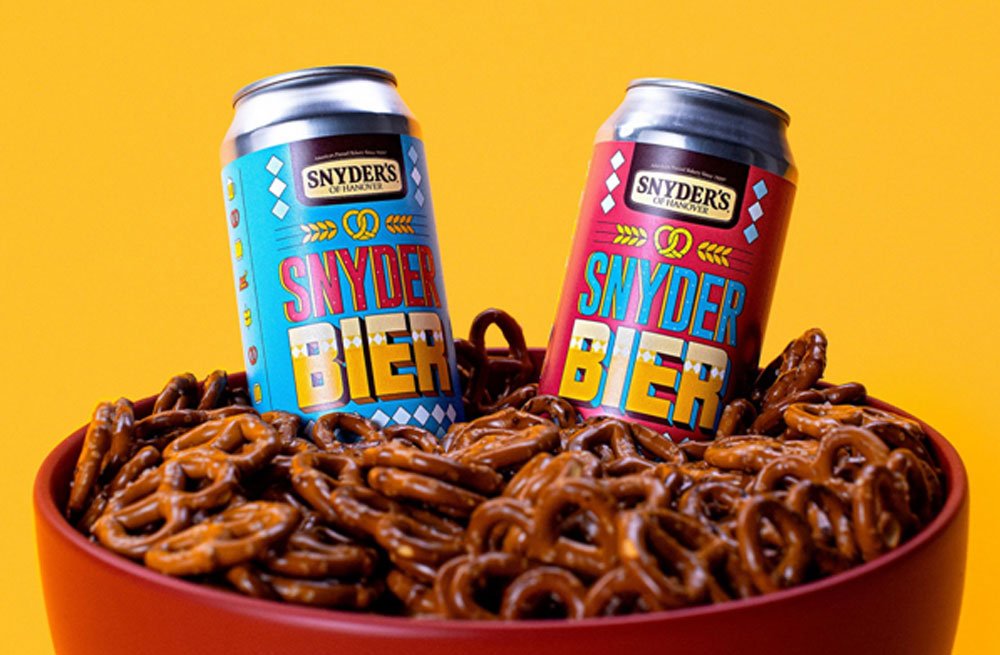 As far as beer-related food collaborations go, this is far from Captain Lawrence's first rodeo. Among other things, the brewery created Carvel's Fudgie the Whale beer. "Our team at Captain Lawrence loves the challenge of pushing the boundaries to create new and exciting flavours our fans will love, so when Snyder's of Hanover reached out to take our partnership a step further, we said game on," Scott Vaccaro, Founder and Brew master  said.
Starting September 13, these new brews will be available in four-packs of 16-ounce cans for $14.99 while supplies last. While supplies last, the brands will also sell the two beers in select retail locations in New York.