Beer Sausage For Oktoberfest In New York
Two of New York's most loved brands have teamed up to create something totally cool. The Schaller & Weber Sausages Company and the EBBS Craft Beer Company have partnered on Schaller Bier Brat No. 3, which matches the finest hand-crafted beer sausages. Yes, a beer sausage/brat.
The collaboration saw Schaller & Weber create a brand-new beer sausage recipe by using EBBS lager, the city's brewer of the year.  In addition to the unique sausage, the new Bier Brat No. 3 presents a nuanced blend of flavour with a coarse-ground. With a 5.6% ABV, EBBS Beer Lager No. 3 is a Helles style Munich Lager, a traditional German beer style that is lighter in colour, malt-forward, and has floral and spicy hop notes.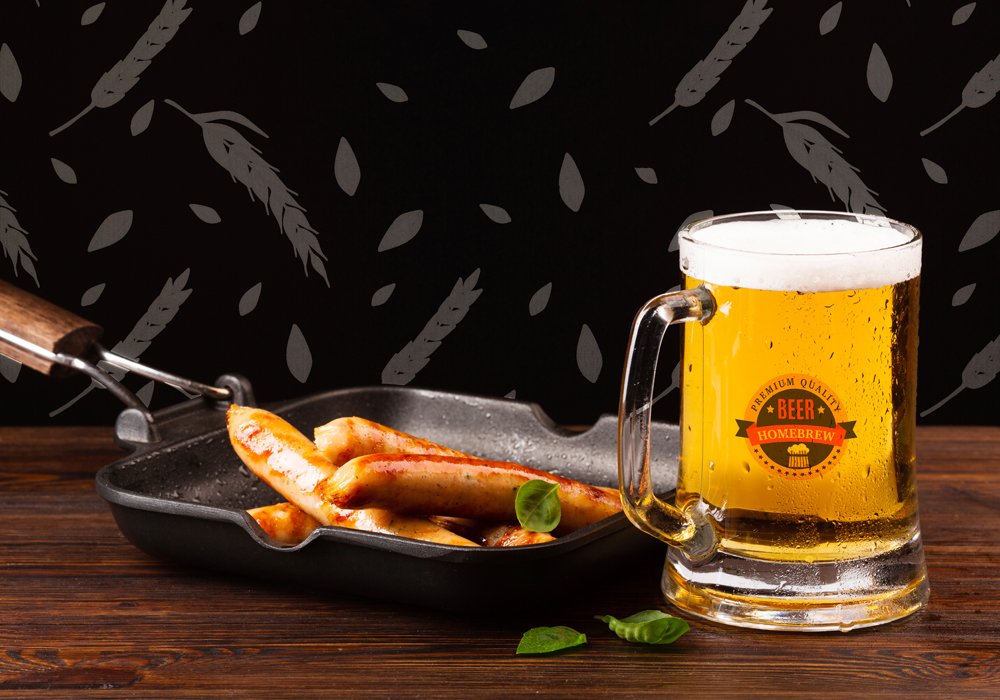 Trying to capitalize on Labor Day Weekend barbecues, tailgate season and Germany's month-long celebration of Oktoberfest, the partnership switched "beer and sausages" into "beer-in-sausage."
Listed at an Price of $9.99/4-pack, Schaller & Weber Bier Brat No. 3 can be found at Schaller & Weber and in stores nationwide.  Additionally, the accompanying EBBS Beer Lager No. 3 will be available in New York's Upper East Side at Schaller & Weber, Schaller's Stube, Blume, and Hütte.
Schaller & Weber is a New York City institution with Jeremy Schaller, at the helm. Nearly a century after first opening their doors, the Schaller family still produces the one-of-a-kind products and old-world delicacies they have became known for, and their meats are still found on plates in discerning homes and restaurants around the country.