Set Your Oktoberfest In Motion At The Bier Library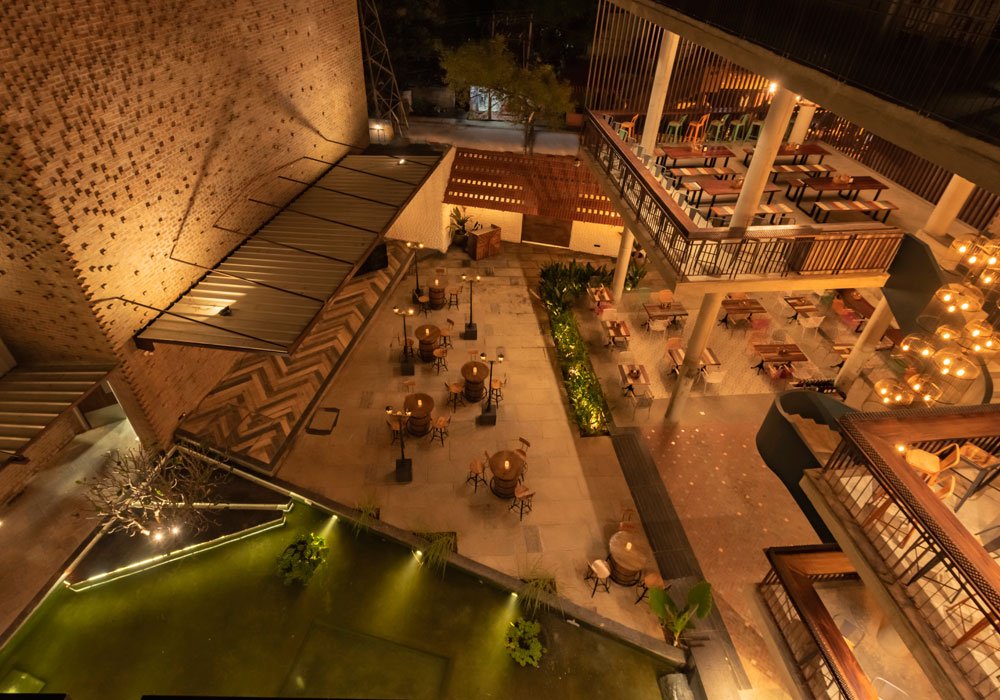 As Oktoberfest madness kicks in, The Bier Library have geared up to relive the beer-drenched history of the world's largest folk festival by brewing up some authentic beer styles. Set against a rich backdrop, Bier Library's Oktoberfest is set to take you to Munich's wonderland, also known as the Wiesn.
Everyone knows that Oktoberfest is a stein-swinging, sausage-scarfing party of epic emotions and so is the reason why the folks at The Bier Library have curated a perfect Oktoberfest food menu and beers to go along with.
Oktoberfest Beer Line-up
Festbier
The Bier Library has been consistently brewing Festbier for every Oktoberfest. Cold conditioned for at least 45 days for a clean and crisp taste, Festbier is a malty German lager which clocks in at about 5.8% ABV. It is paler, lighter and much easier to drink and so is the reason why they brew a Festbier instead of a traditional Märzen, which is more maltier and higher on the ABV.
The Bier Library's Festbier is a smooth, clean German lager featuring Munich and Vienna malts, has inviting aromas of honey, biscuity, bready flavours along with graham crackers. It is copper coloured and might as well give you a vibe of sprawling German beer tents. This beer has a slightly deeper malt character and much more pronounced noble hop presence. Smooth and balanced, Bier Library's Oktoberfest is here to celebrate.
Double Wit
A Double Wit is an interesting take on a Witbier where it carries a rich maltiness, vibrant fruit & spice character and is more potent than the traditional beer. It is a first of its kind beer that has been brewed in microbreweries in India to quench Indian consumers' thirst for wheat beer. Double Wit is very mighty as the ABV stacks up at 6.6%. It is expected to hit the taps at the end of September.
Oktoberfest Signature Food
Just like the Oktoberfest, as you would be out celebrating with lots and lots of beer, It's just incomplete without devouring the German food specialities. While you can't have the actual Oktoberfest experience (unless you are, in fact, in Bavaria), you can eat like you're there. Here, at The Bier Library, there are about 13 traditional Oktoberfest dishes that go well to support the maltier beers.
Some of the German delicacies at The Bier Library are Schnitzels, Knackwurst, Bratwurst, Frankfurter Kranz etc. These culinary creations perfectly honour the German traditions and pair well with the lagers.
Have you been to Oktoberfest? If not, here's your chance to experience something epic. So what are you waiting for? Grab a Festbier and kickstart your fest. Prost!