National IPA Day: Raising A Glass To Celebrate Hoppy Ales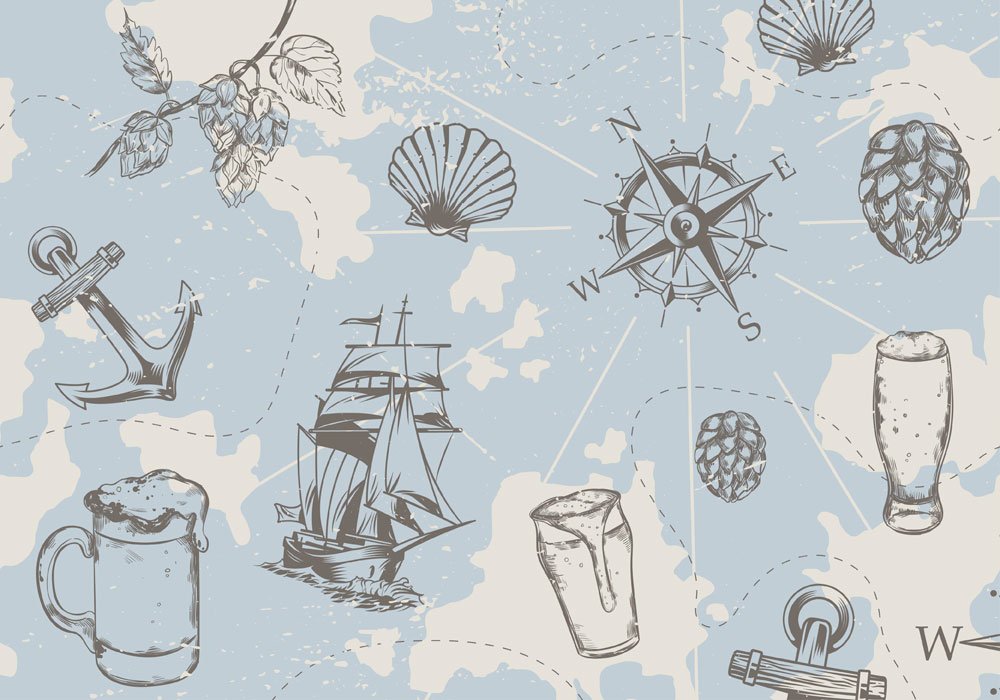 When ordinary beer wouldn't survive the journey to India, a new pale ale was born. IPA is an answer to the problem of providing beer for the British Empire in the east.
History Of IPA
The earliest known brewery to export beer to India was George Hodgson's Bow Brewery at the Middlesex-Essex border. Their beer was popular with East India Company merchants in the late 18th century. The ships exported this Pale Ale to India, including their October beer. These beers greatly benefited from the sailing conditions and were highly appreciated by the Indian consumers. All these Pale Ales were additionally hopped to survive the sea voyage from Britain to India.
It is understood that Hodgson's Bow Brewery, in east London, became the most popular brewery among the others that exported to India. Other breweries have also shipped their beer east from London, Liverpool, Edinburgh, and elsewhere. Their advantage was that their brewery is within walking distance of the East Indians, the ships that conduct trade between the East India Company and India.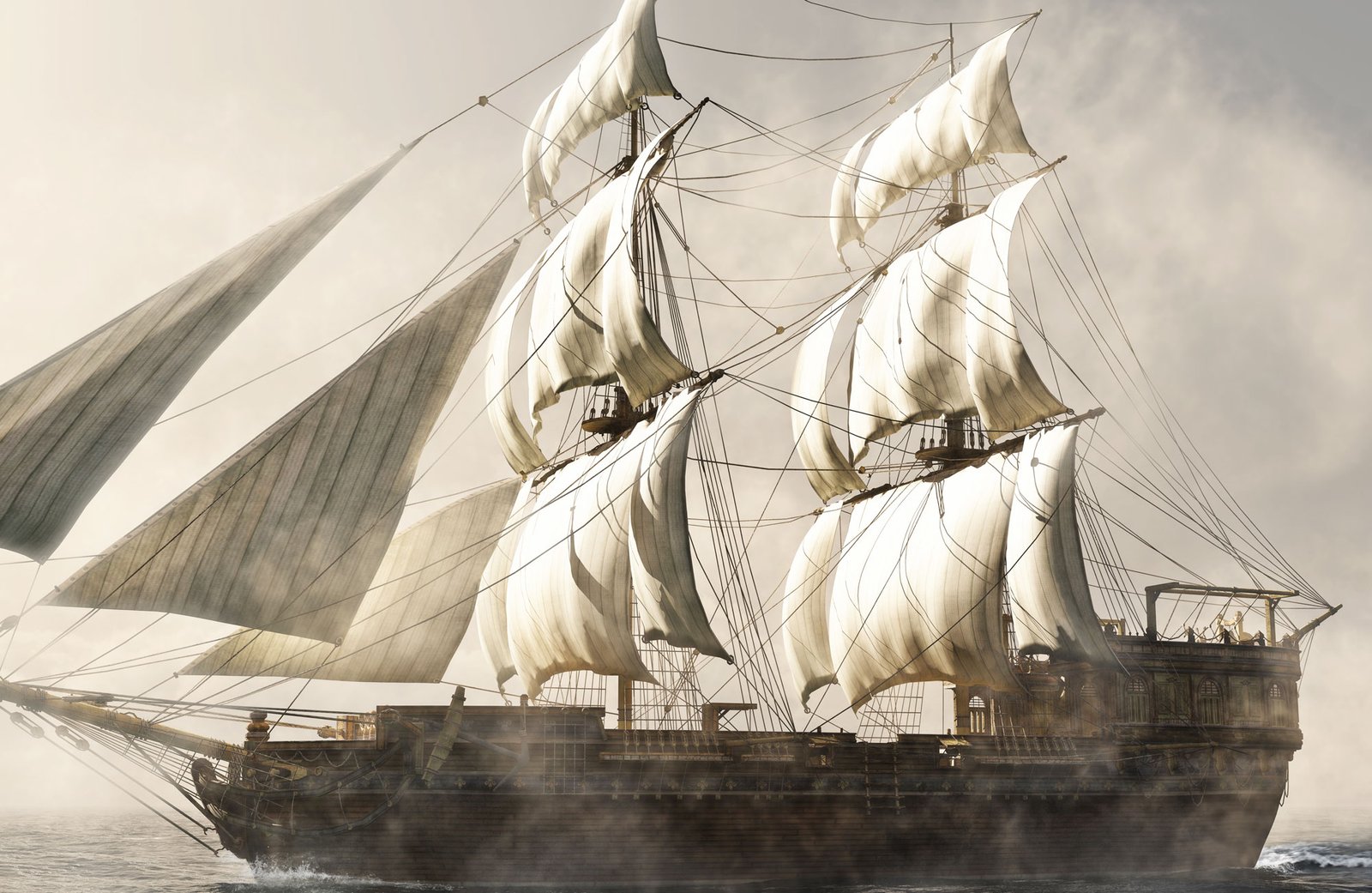 No matter what Hodgson's recipe is, Bow Brewery's pale ale is undoubtedly the best-selling beer in the East. In 1829, the beer of "Mr. Hodgson" was said to be the best and most sought after in India so far.
Why Have IPAs Become So Popular
When the craft beer movement began in the United States, a small group of craft brewers rebelled against the mass produced lagers. All of the major brands The world of monochromatic beer only produced light-coloured, industrialised lagers.
These early craft brewers were influenced from the old world British, Belgian and German beer cultures and studied historical beer recipes made with more malt and hops, resulting in vibrant hop flavours along with bold bitterness.
"I think IPA brought a new array of flavours into the craft beer scene. Many new hop varieties have followed since the inception of IPAs. In the beginning, there were only bittering hops. Whereas now there are aroma and flavour hops which have a certain fruitiness to them." – says Florian Kosina, Master Brewer, Ironhill India
Many of the hop recipes used by these brewers originate from England. These beers are made with ale yeast and fermented at warm temperatures to add extra fruity flavours. The addition of esters to the finished beer complemented the hop characteristics. Compared with the popular lagers, these bold flavors stand out, helping to distinguish and define them.
IPAs Aren't Easy To Brew
IPA is definitely a well known beer style across the globe. But it is not easy to get it right. That's because brewing a great IPA is all about balancing the right amount of hops, assessing the hop quality & freshness, and the right amount of malt character with some brewers magic.
Hops are an integral part of India Pale Ales and their storage conditions are of a great deal to brewers. The beer may lose its balance when hops are not stored in ideal conditions. It also tends to be harsh on the palate with overwhelming bitterness.
We caught up with Arne Jach, Head Brewer, Mannheim Brews to ask him about the thought process behind the hop selection for brewing an IPA. He responded saying "First step is to check with the suppliers to get a list of their hop inventory. Next, shortlist the hops that fit the beer style that you're about to brew. If it's a West Coast IPA, hops with resiny, piney or grapefruit like characters are something that I intend to go ahead with. For New England IPAs, tropical or stone-fruit hops and earthy or herbal hops for an English IPA."
"When it comes to bittering hops, I am not too fussy and will go ahead with any high-alpha variety which is available. The more interesting, but also a challenging task is shortlisting the varieties we plan to use for whirlpool and dry-hopping." – Arne Jach, Head Brewer, Mannheim Brews
While choosing hops, cost plays a crucial role as well. There are crop years where certain varieties like Mosaic or Citra are incredibly expensive. In this case, Arne suggests substituting the hops with a combination of other hops that will produce a similar aroma profile without making the beer expensive.
Recommending An IPA
The average Indian beer drinker continues to be intimidated by these bold, hoppy and bitter ales. To break it down, we've asked Lynette Pires, Lead Brewer from 7Rivers Brewing Co. to recommend an IPA to a wheat beer drinker. To which she responded saying "I'd place a glass in front of them and ask them how they like it! Haha. I think the palates of people who prefer popular wheat beer styles like a Hefeweizen or Belgian Witbier are generally more adjusted to a sweeter, less bitter profile and it's completely understandable why an IPA might not always be their first choice."
"I recommend that starting off with a juicy NEIPA or a lower IBU Pale ale might be a good way to venture out into the hoppy styles if you are keen to explore. They boast vibrant fruity or floral aromas and are not as bitter as an IPA." – Lynette Pires, Lead Brewer, 7Rivers Brewing Co.
India Pale Ale focuses primarily on hop flavors and completely transforms a water and malt based beverage into an enticing beer, balanced by hop bitterness. IPAs have pulled out well ahead of all other craft brewed beers. This is largely due to the flavour and aroma of hops found mass appeal among drinkers who were looking for more from beer.
Therefore, next time you taste an IPA, express your appreciation to a brewer as it's one of the most complex beer styles to brew. Here's to raising a toast on National IPA Day and supporting local craft breweries.