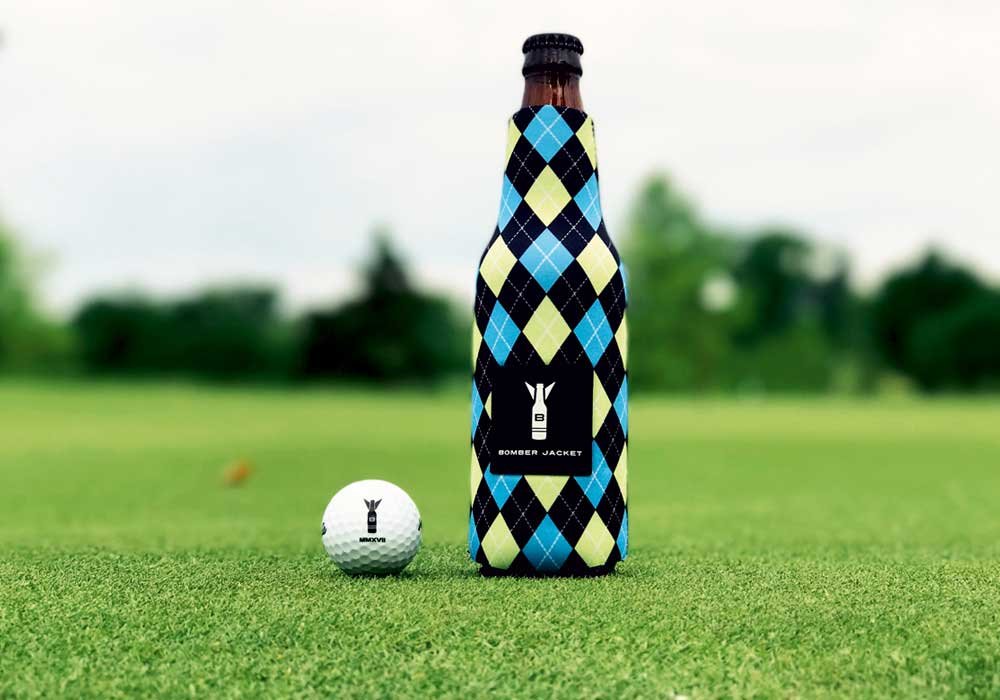 In the midst of the beer revolution, a craft beer connoisseur envisioned a full-fledged lifestyle brand for this beautiful body. Bomber Jacket reduces the rate your drink warms up in the sun by 50%, allowing for more refreshing finish. Made of the highest quality neoprene for maximum insulation and protection. Each Bomber Jacket features a vibrant designer print, finished off with our signature patch and heavy gauge gold alloy zippers. BW in a rapid-fire interview with Alexander Nicolazzi, creator & founder of My Bomber Jackets.
IDEA BEHIND MY BOMBER JACKET?
Strange situations can get you thinking. On a drinking binge with my brother, I realized that to enjoy beer it has to be chilled. A 22 oz beer AKA Bomber getting warm triggered the search for a solution. My Bomber Jackets keep my 22 oz beers chilled to the end.
VARIOUS PRODUCTS ON OFFER? 
Our product line consists of ultra-premium insulators for bottles and cans. We have 6 models to choose from ranging between our original B-22 (22 oz bottle) to our latest C-12 for 12 oz cans. All our products have zippers and are super easy to use. We also offer customised My Bomber Jackets, for companies looking to expand their brand's reach.
INSPIRATION FOR YOUR DESIGNS COME FROM?
My inspiration comes from my surroundings, such as textures of tree bark. We have a line called "The Mascot" which is inspired from WWII fighter planes. We offer The Mascot in various variants.
RESPONSE TO YOUR PRODUCTS? 
I have a unique quality product that is new and innovative and has gained traction mainly through Instagram. We have received only positive feedback from customers and companies. All I can say is when people reorder,
it's a sign that you have something amazing.
MY BOMBER JACKETS PROMOTES ART WITHIN THE COMMUNITY? 
Yes, one of our missions is to make our products a platform for artists to use. We have collaborated with Peat Wollaeger AKA Eyez, who is known for his giant stencil graffiti murals.
GLOBAL EXPANSION PLANS?
One of our products meets global standards and is already in countries such as Australia and Germany.
We are a lifestyle brand so we will continue to offer other products. You can be on the lookout for swimwear, socks and more products to keep your beer cold!