Biscoff Beer Launched In UK Microbreweries
Why don't you Bid farewell to tea and biscuit, and say Hello to the new Biscoff Beer? There is a new beer brewed in England by two microbreweries, The Driftwood Spars Brewery and Fallen Acorn Brewing Co. that uses the Lotus biscuit.
This beer, named Niflheim Imperial Biscoff Stout, is available in cans as well as in casks and kegs.
The experimental brew contains 2,000 Lotus Biscoff biscuits and Lotus Biscoff spread. There will be a small batch of 800 litres with a 10% ABV. The beer was brewed over two days using four very sticky mashing cycles.
According to an online beer portal, Mike Mason, Head Brewer at The Driftwood Spars Brewery where the beer was brewed, said: "We've got a great relationship with Fallen Acorn. As breweries we share a very similar ethos, brewing both traditional and contemporary beers with a mindset for innovation and experimentation. Lead Brewer Felix Granell and I both worked at the Brewhouse and Kitchen chain of brewpubs, albeit at different sites, so we had a similar beginning to our brewing careers and have parallel views on the future of brewing."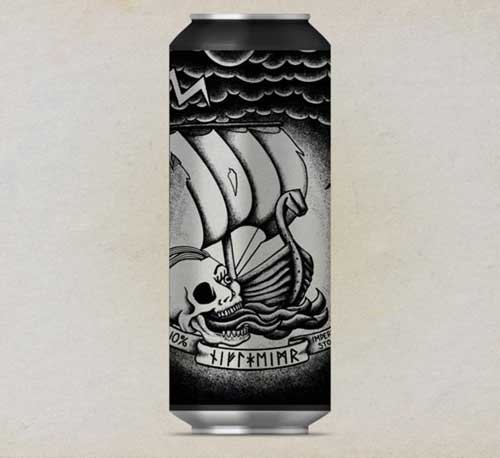 Having brewed Biscoff brews before, The Driftwood Spars brewers are no strangers to the formulation. During Mason's time with the Burton on Trent pub, The Dog, the brewery tried a lower ABV Biscoff coffee caramel stout. The recipe of which has since been modified.
Granell added: "We're really pleased with the result of our first collaboration with The Driftwood. It was a brilliant way for both of our teams to meet for the first time, and we got the chance to enjoy the amazing Trevaunance Cove – plus the beer isn't bad either!"
Niflheim Imperial Biscoff Stout is the first of two beer collaborations between the two breweries. Niflheim New England IPA will be the second.
There will be simultaneous launches of the Biscoff beer on 9 October at Red Elephant Beer Cellars in Truro, and Fallen Acorn's own Taproom in Gosport. The cans of Niflheim will be available from both breweries and a small number of independent beer cellars in the UK, as well as at the Driftwood Spars brewpub in Trevaunance Cove.
A Biscoff-flavoured beer is something out of the ordinary and worth a try for sure.